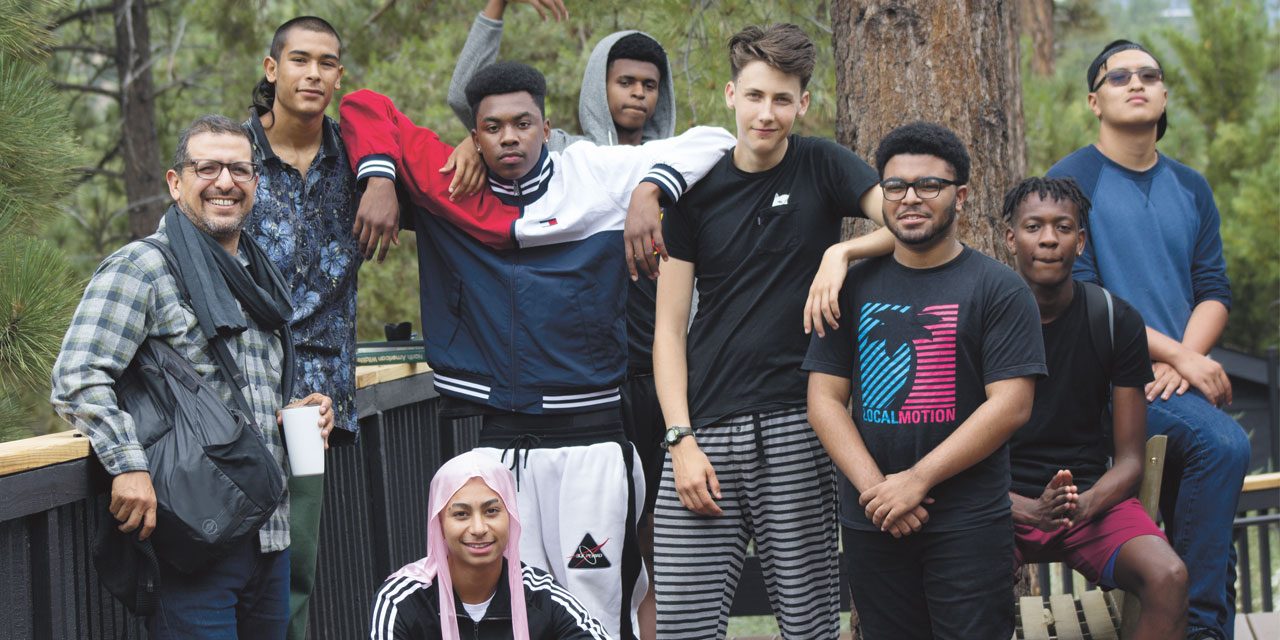 A new retreat in the USA celebrating youthful diversity in yoga
We're all about inclusion and diversity here at OM — and the belief that yoga is for all, no matter what age, size, ability or colour — so this retreat in the USA really caught our eye.
The 2019 retreat season for Inward Bound Mindfulness Education (iBME) recently concluded with its first ever 'Teens of Colour Retreat'.
The inaugural event, which attracted 22 teens, had a real family feel, according to Jylani Ma'at Brown, retreat manager, ideal for encouraging one and all, regardless  of background.
"This retreat felt like the best family reunion. The one where you meet your long lost relatives, distant cousins, favourite aunty, crazy uncle, who end up helping you understand the dynamics of your family and bring you home to yourself."
The iBME organisation is a non-profit mindfulness-based group with activities both in the USA and in the UK. It offers mindfulness programmes for youth and the parents and professionals who support them.
Anthony 'T' Maes, lead teacher, said the Teens of Colour retreat provided a safe space for teenagers to try a whole host of new healing therapies and experiences.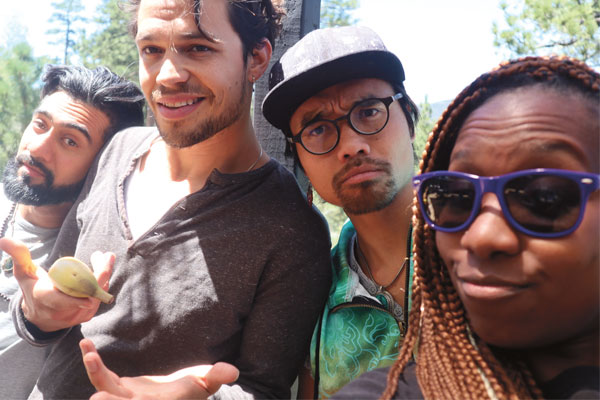 "We created safety and trust and welcomed all parts of everyone. We were held within the web of the forest — drums, ancestors, empowerment, dance, deep silence, community, laughter, tears, forgiveness, and appreciative joy.
Through mindful listening (internally and externally), we investigated and practiced self-care  and community-care, which is a revolutionary act.
Dawn Scott, also a lead teacher, hailed it as a unique environment for teenagers as well as the supportive community working behind it.
"It's not every day that one gets to work in beloved community with adults who are wholeheartedly dedicated to nurturing young people, giving them a space to fully be themselves — to laugh deeply and be nourished by their music and culture. Shout out to all the mentors, cooks, retreat manager, and teachers who embodied trustworthiness and deep care!"
For the teen participants themselves, it was a deep learning experience. Travis Spencer, a mental health coordinator, said the benefits of such retreats could be profound. "I witnessed the awakening of our youth. This awakening is occurring when our society needs young peace warriors with hearts as lanterns of mindfulness and light. Mindful living protects us and helps us go in the direction of peace. With the support of friends in the practice, peace has a chance."
Interested in finding out how you can contribute to making this retreat possible in the future, to make an impact and to support our future leaders?
Find out more at: ibme.com
LIFE CHANGING
Here's what parents and participants had to say about the Teens of Colour retreat:
"This experience was life-changing and will forever inform the way I navigate my life." Lance S, Teen Participant
"My teen had an amazing experience. He has in the past been very reserved and kept to himself. He is a lot more interactive and wants to connect more. We are loving this experience for him and our family." Asheika B, Parent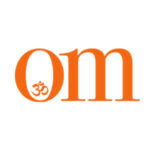 First published in November 2009, OM Yoga magazine has become the most popular yoga title in the UK. Available from all major supermarkets, independents and newsstands across the UK. Also available on all digital platforms.