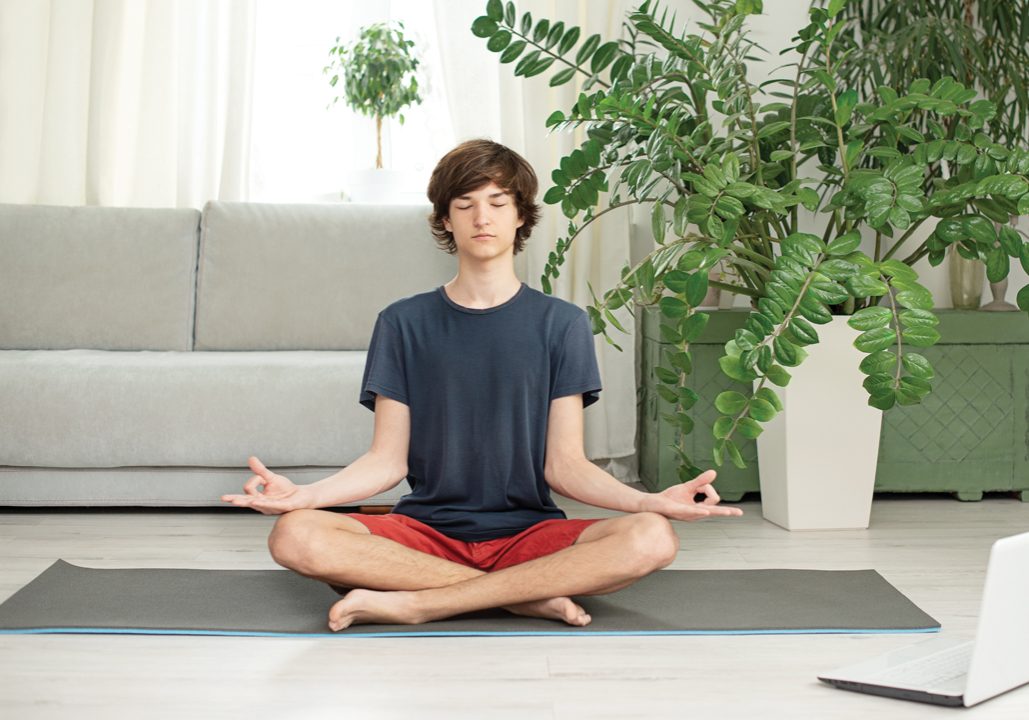 A new ambassador scheme from Teen Yoga is looking to make yoga and its many benefits available to more young people as the mental health fallout from the pandemic snowballs. By Charlotta Martinus and Dr Nick Kearney
This respondent to a recent Young Minds survey hit the nail on the head. While the lockdown may be necessary to combat coronavirus, its effects on young people's mental health are damaging, particularly on those with preexisting conditions.
In that survey, 87% of respondents agreed they had felt lonely or isolated during the lockdown period, even though many (71%) had been able to stay in touch with friends, and 80% of respondents agreed that the coronavirus pandemic had made their mental health worse. 41% said it had made their mental health "much worse", up from 32% in a previous survey last March. This was often related to increased feelings of anxiety, isolation, a loss of coping mechanisms or a loss of motivation.
In addition, among more than 1,000 respondents who were accessing mental health support in the three months leading up the crisis (including from the NHS, school and university counsellors, private providers, charities and helplines), 31% said they were no longer able to access support but still needed it. Of those who had not been accessing support immediately before the crisis, 40% said they had not looked for support but were struggling with their mental health.
There was already a mental health crisis among our young people before Covid arrived. It is now much worse, and more schools are looking for outside provision of mental health support as the effects of the lockdown continue to take their toll on our young peoples' wellbeing. What is to be done? I have been receiving calls from TV, radio and newspapers in recent weeks, asking how I think we might motivate our young people and how we can support them through the pandemic. As you are reading this magazine, you may not be surprised to hear that one answer I have been giving is: yoga!
For 16 years I have been training people to bring yoga to teens and there is now a community of 1400 extremely devoted, highly trained and motivated TeenYoga teachers working all over the world (90% of them in the UK), delivering fabulous, deep and broad teen yoga classes to an estimated 140,000 young people a year. So, with a steady flow of of young people having had access to yoga now since primary school, there is a greater literacy and acceptance around yoga.
It is increasingly accepted that when taught correctly, following best practice for yoga for young people (as we teach our teachers on the TeenYoga course), yoga offers a solid emotional and embodied intelligence which remains in the students' toolkit throughout life, promising emotional foundation to draw from in the workplace and in the home. However, though this is wonderful, it is clear we are not reaching everyone.
There are many young people, both boys and girls, who are not interested in yoga, and are therefore missing the mental health and other benefits it can bring. When asked why they aren't interested, a common answer is that they perceive it as something mums do. Interestingly, though there are many role models such as celebrities and sports people who do yoga and speak of its benefits many remain unpersuaded. Until they see a peer doing it. Teenagers listen most to other teenagers.
Reflecting on this we realised it could be the key to getting more young people to do yoga. Though peer influence is often framed as a bad thing, it can be put to good use. So we started to think about ways in which the young people who do practice yoga and know its benefits could become 'champions' of the activity and influence their peers to try it. Young people are powerful; when unfettered by limiting beliefs and supported in a place of confidence and safety, they can achieve wonderful things, which include teaching each other and sharing the benefits of yoga.
"Self-isolating and social distancing was a bad habit I worked really hard to get out of. Now I'm being made to do it and being told it's the right thing to do. It's very confusing and I'm scared of falling back into that cycle."
So, the idea of the Teen Yoga Ambassador was born. Over three years of conversations, evidence gathering, trialling and discussions with young people, psychiatrists., doctors, youth workers and teachers, the idea took shape and we built a course that incorporates the buddy principle and trains young people to become 'champions' of yoga, or Teen Yoga Ambassadors.
The training course we have developed has the full support of Dr Michael Dixon, Chair of the College of Medicine, who suggested that we trial the scheme in his GP surgery in Cullompton, Devon and in an inner-city school. The two schemes would be measured with various stressrelated scales by the GP surgeries and then continually supported as part of the preventative and therapeutic mental health provision for young people, which is currently lacking, within the social prescribing network of the NHS and then rolled out nationally.
That was back in March 2020. Due to the persistence of the Covid pandemic and the growing acceptance of the potential of online learning (which we have seen through the continuing success of our online Teen Yoga teacher training course), we decided to bring the new training course online. This of course makes it more accessible for young people from across the nation.
That was back in March 2020. Due to the persistence of the Covid pandemic om family and the growing acceptance of the potential of online learning (which we have seen through the continuing success of our online Teen Yoga teacher training course), we decided to bring the new training course online. This of course makes it more accessible for young people from across the nation.
The young people will learn how to share specific evidence-based techniques with their friends that help them to alleviate specific mental issues, such as overwhelm, anxiety, and sleeplessness in the first instance. They will then be invited to join the second and third levels of the course, which take them to the level of half a teacher training course. They will then be eligible to come on to the Universal Yoga Teacher Training course at half price.
The second level can be taken immediately after the first and will train the young people to deliver short 10-minute sessions targeted at alleviating mental health issues directly or simply raising the sense of wellbeing among their peers. The third and final level is a oneweek retreat or a 10-week online course that takes them to the level of delivering a 30-minute class to peers.
This course does not take the place of the Teen Yoga Teachers course or regular Yoga Teachers course; if anything, we have found that this kind of intervention supports and encourages the use of more yoga teachers, as yoga becomes more accepted and the barriers of entry are dropped. In most cases, an issue with bringing in TeenYoga qualified teachers into schools has been that there are many misconceptions around yoga being a religion or some kind of strange cultish practice that goes against the school principles or faith. In some cases, young people feel that yoga is either for their mums (as mentioned earlier) or just for the very young, with fairy tales and animal movements. So when they discover, from their peers, there is a practice that deals directly with exactly the issues they are experiencing, such as period pain, bullying or social isolation, then they become more interested and engaged.
How many of us would love to have had a friend who did yoga and could help us learn it when we were teens?
DETAILS
Applicants must be aged between 14 and 21 and will have been enjoying yoga for over six months. They spend three weekends and approximately 20 hours learning these techniques and co-creating ideas together with their buddies and their teachers. The course will be taught by Charlotta Martinus and Ed Atkins. Ed Atkins has been a school teacher and yoga therapist for over 10 years and Charlotta Martinus is the founder of the Teen Yoga Foundation and has been teaching teens and training teachers since 2004. During the initial stages, the first part of the course is being offered for £250, which will be recognised by the Duke of Edinburgh scheme and by UCAS. As always, with the Teen Yoga Foundation, there are bursaries available, which can be won simply by outlining your motivation and financial situation via email to info@teenyoga.com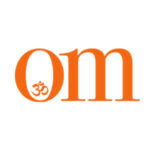 First published in November 2009, OM Yoga magazine has become the most popular yoga title in the UK. Available from all major supermarkets, independents and newsstands across the UK. Also available on all digital platforms.