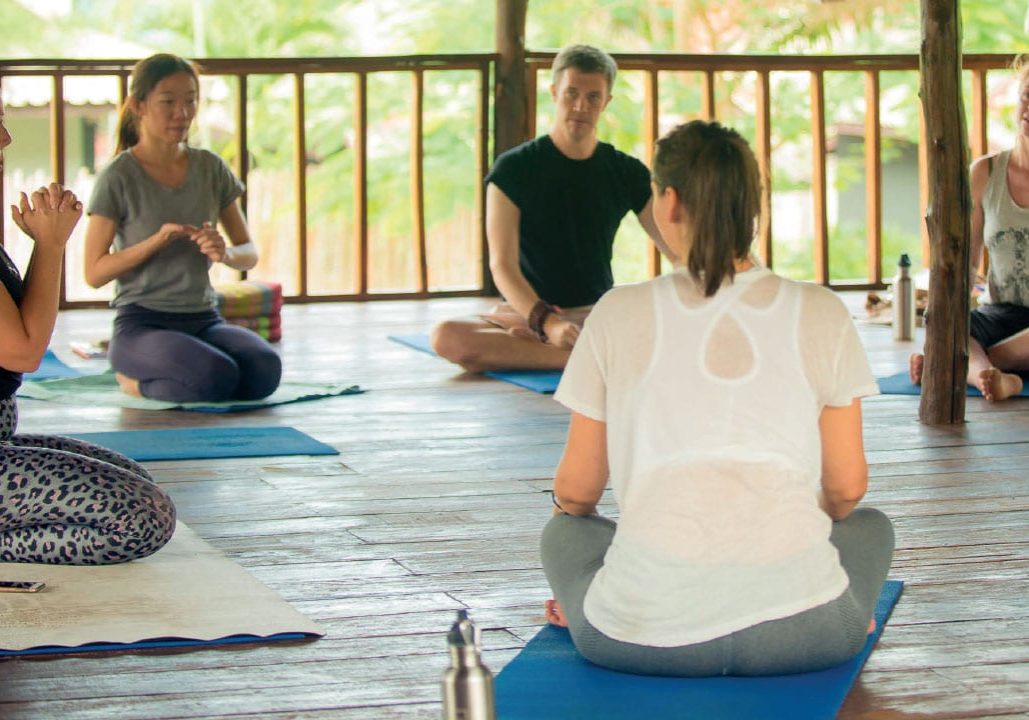 Teaching yoga online vs in-person classes
Online yoga teacher training: it started in a time of panic and desperation, but now it is here to stay. By Laura McEgan
I always used to say that I would never lead my teacher trainings online because it just wouldn't feel the same. I wouldn't be able to create the same community and experience for my students. However, when the pandemic and lockdowns hit us all in early 2020, like 99% of teachers, I moved my yoga classes and trainings online.
Once, I got over the initial panic, technology confusion and internal doubts about how the online training would work, I completely committed myself to making the online course the most positive experience possible for my students. Not just because I wanted the online trainings to be successful or because I always strive to provide a top-quality training, but because at that point the entire world was in 'fight or flight' mode.
There was little hope and endless fear and I really wanted to provide some support, optimism and playfulness for my students during this time. Since then, online learning and virtual experiences have become the norm, even in yoga – something I never thought I would see or contribute to, but after leading teacher trainings online for over two years now, I really do see so many pros to teaching and learning online.
Firstly, and I would say most importantly, we can reach more people who wouldn't ordinarily be able to access yoga. My entire mission in my work and life has always been to provide the life skills and essential healing that yoga and mindfulness offers to children and families all over the world, no matter what their background, culture, religion, language or experience.
Prior to online teaching, I used to travel to communities all over the globe to share my children's yoga teacher training and whilst I love this aspect of my work and it will always be part of my life, it was limiting. Now that I teach online, thousands more people and communities can access my trainings in all areas of the world and that is a real gift from technology.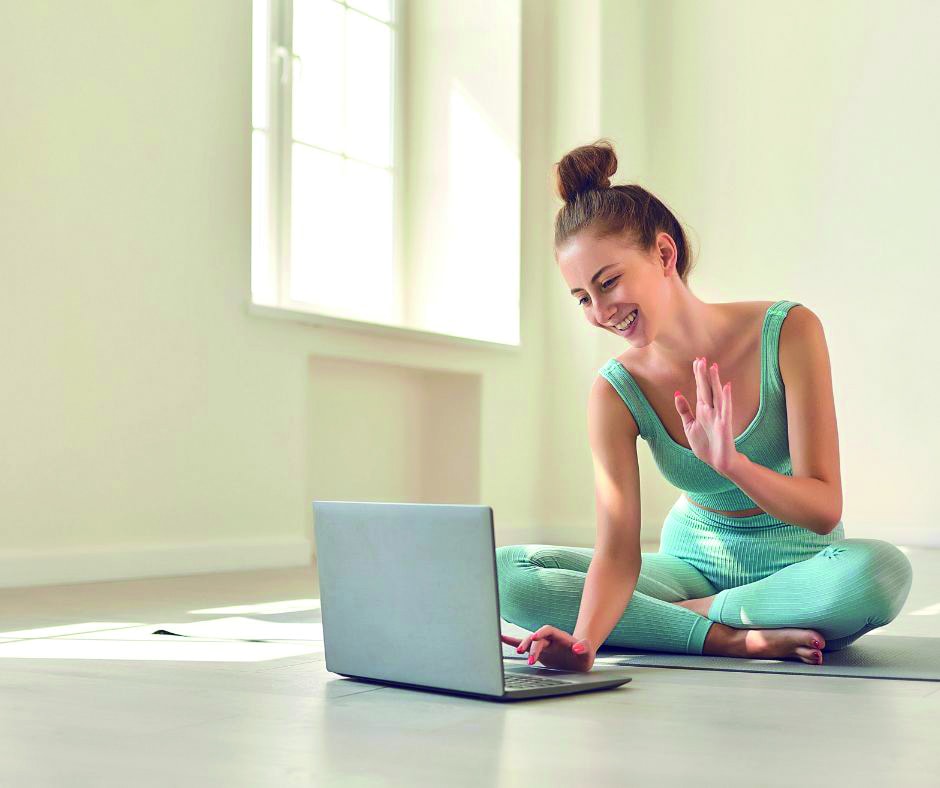 Secondly, it improves your teaching skills. Not only do you have to be more creative and engaging (especially when teaching young children online) but you need to be so clear with your communication, guidance and demonstrations and whilst this might feel challenging, it is enhancing your teaching abilities.
Finally, students become more self-reliant and independent in their practice. As we teach students in their own homes (virtually), we are supporting them to develop their own practice in a realistic way that they can implement daily.
I don't want my students to only practice yoga and meditation when they have the guidance of a teacher. I want them to confidently develop their own independent practice so they can implement yoga into their daily life – on and off their mat. Online learning encourages that.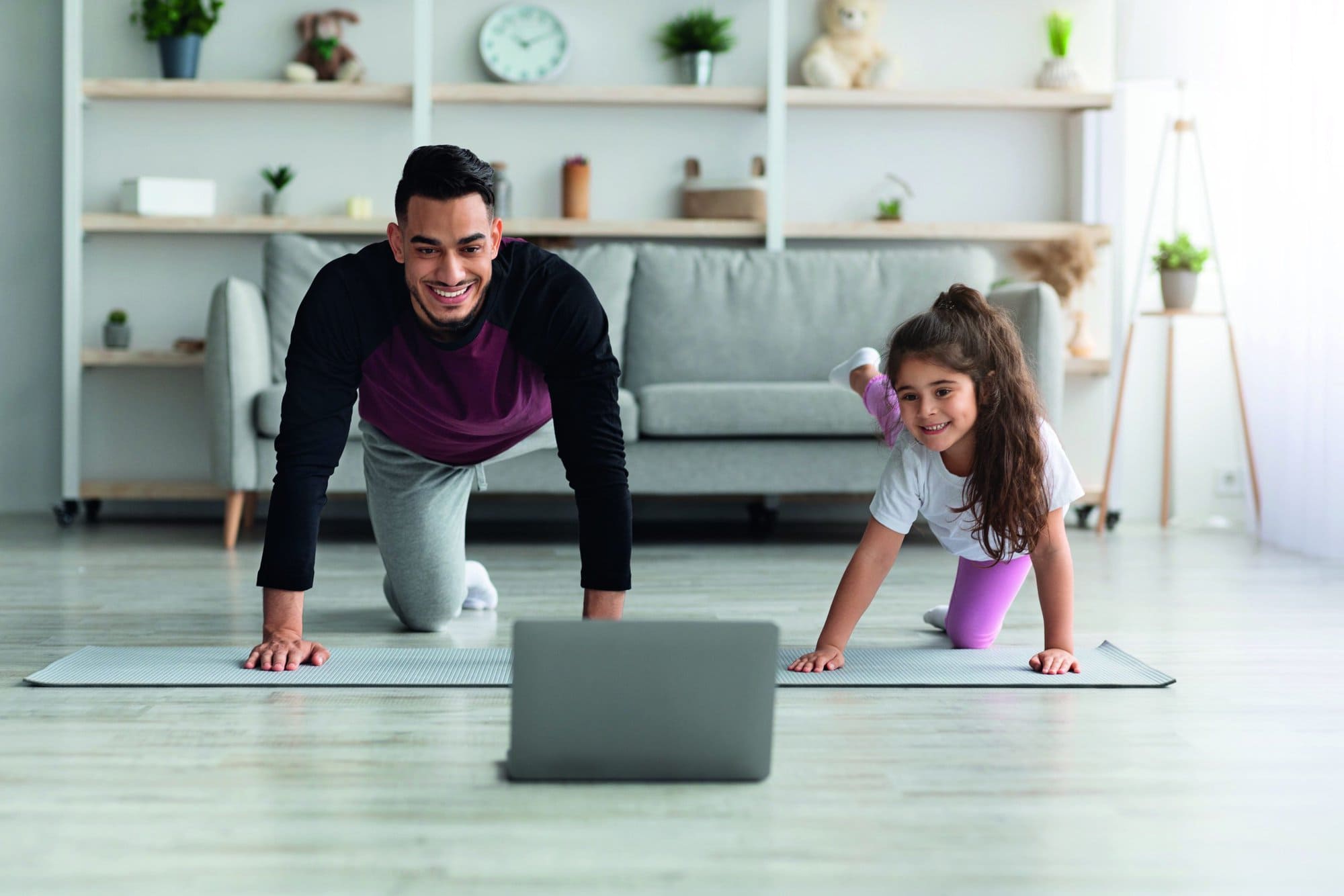 So what are the cons of teaching or learning online?
The most obvious one is the lack of touch. No physical adjustments or mini-head massages in Savasana (that was always my favourite part of class). However, this lack of touch isn't exclusively a disadvantage to online teaching, as Covid-19 has put a stop to that during in-person classes too. Although, it does mean that we can share some self-soothing and self-adjustments with our students that are actually very beneficial skills for them in the long-term.
The physical space. Let's be honest, there is a difference between practicing in a beautiful studio with essential oils, props, natural light and the positive energy of your yoga community surrounding you, versus practicing at home in any place that you can squeeze your mat or find a little silence.
However, as an (almost) full-time travelling yoga teacher, moving from country to country, I have to say that online learning does allow me to be part of my yoga community even when I travel. So whilst my Airbnb's aren't a beautiful yoga studio, I can still practice with my own yoga community no matter where in the world I am, and that is the most important thing to me.
It also encourages students to create their own sacred yoga space in their homes, which they can access and use at any time in their day, not exclusively during yoga class. I feel that we should all have — and we all need — that kind of space for ourselves.
There are always considerations with everything in life but as yogis, we are here to practice acceptance and appreciation, even more so, accepting and appreciating that which makes us uncomfortable but pushes us to grow. I am sure you would agree that online learning and teaching has pushed us all way beyond our comfort zone and now we've come to accept, appreciate and perhaps, even enjoy it.
Laura McEgan, is founder & lead teacher of Divine Light Yoga, leading Yoga Alliance Registered Children's Yoga Teacher Trainings online and in-person at retreat locations across the World. You can connect with Laura on social media @divine_light_yoga.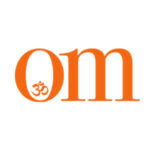 First published in November 2009, OM Yoga magazine has become the most popular yoga title in the UK. Available from all major supermarkets, independents and newsstands across the UK. Also available on all digital platforms.