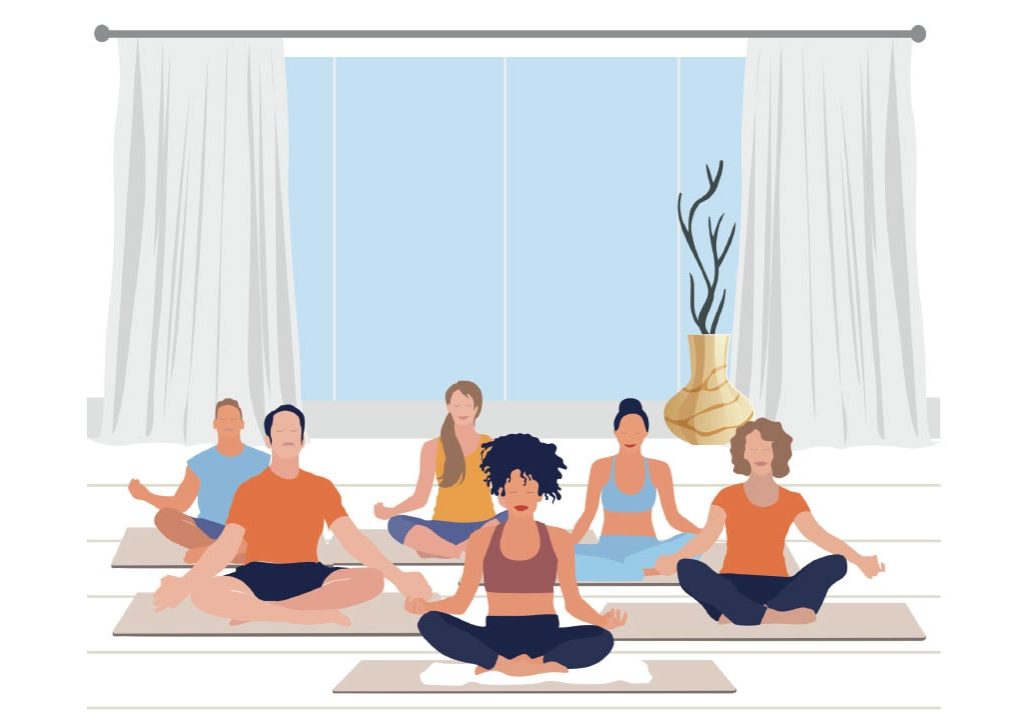 Prefer to practice at home? Here are five reasons to take your mat out and visit your local yoga studio this month. By Diane Ashfield
There are lots of reasons why we convince ourselves not to go to a yoga class: "It's too cold" or "My hamstrings are tight" or "Sarah's not going to be there tonight."
Maybe you've always practiced at home and have never had the experience of a 'live' class before because fear or lack of confidence is holding you back.
Whatever your motives are for staying put, there's at least one good reason to venture out of your front door and come to a yoga class.
To begin with, you will be in expert hands. Yoga teachers not only have a wealth of personal and teaching experience, but most have spent the better part of three years in professional training and then continue to develop their skills by attending seminars and workshops, exploring ways to bring a better and more fulfilling style of yoga just for you. Your teacher may approach a certain pose in a way you'd never thought of before, or introduce you to a posture you didn't know existed, which – who knows – might become your new favourite!
When we practice at home, we can't see the position of our bodies unless we practice in front of a full-length mirror. We might think we are doing it right when in fact we are way off course, which could lead to over-stretching or even injury. We might also notice that a certain posture just doesn't feel right but have no idea how to correct ourselves. A teacher would be able to adjust and correct your alignment (with your position, of course!) and then check with you how it feels. Your teacher could also introduce props such as blankets or blocks, to encourage you to work towards the wall to help you progress.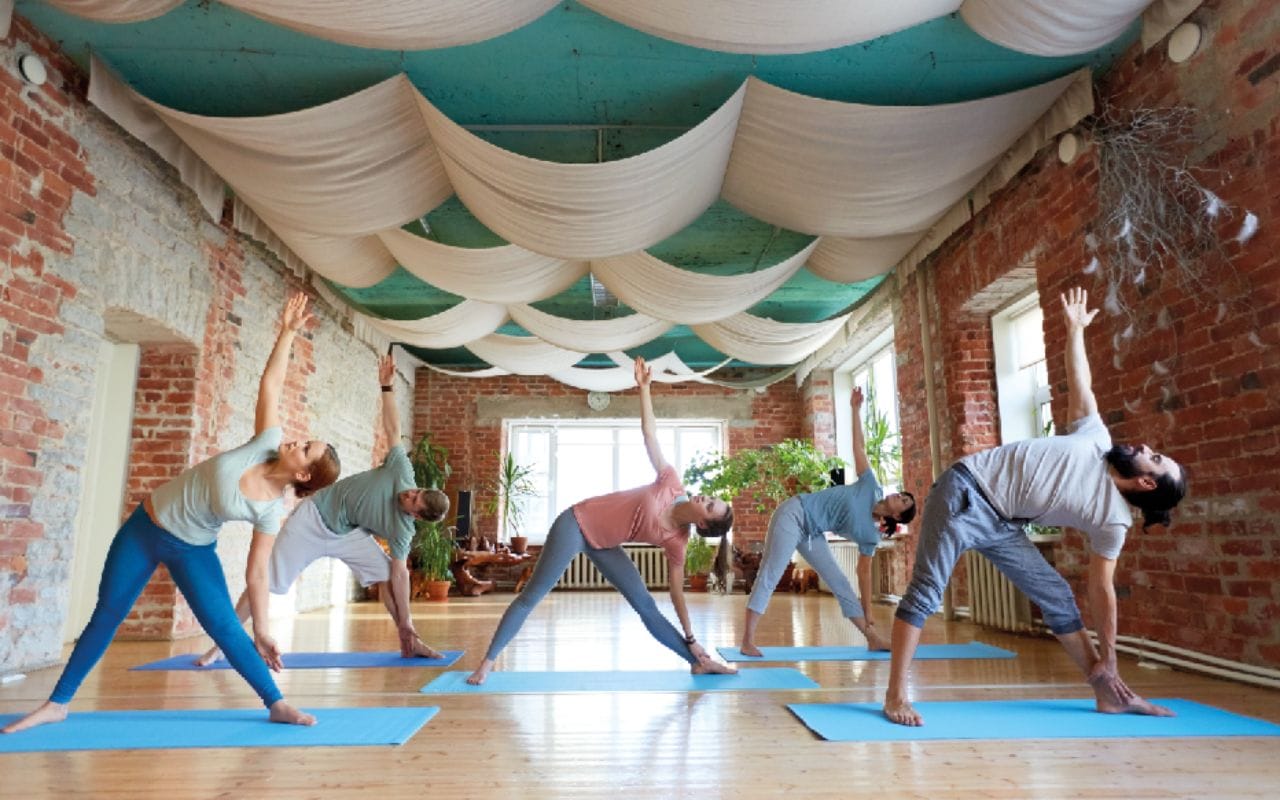 When we practice at home there are too many distractions – the phone, the doorbell, even the dog – and far too often as soon as you roll out your mat, members of the household suddenly appear demanding you to find their missing homework, socks or dinner! Coming to class gives you the opportunity to leave everything behind and just concentrate on your mind, body and spirit – stretching the muscles as well as rejuvenating and refreshing your inner being.
Sometimes when we practice at home, our motivation flies out of the window! You may set yourself a target of five breaths to hold a pose, but then you decide that three is enough...okay, maybe two. Well, there's no-one there to encourage you, or to tell you how great you are doing. For me, relaxation at the end of class is something to look forward to, helping us to unwind and reset by being breath aware and focusing on relaxing the whole body. Chances are that if you practice at home you would skip this altogether. Having a soothing voice encouraging you to release and let go is one of the most beneficial aspects of a yoga class, and something you definitely would not want to miss out on if you've had a busy day, your body feels tense, or your mind feels frazzled.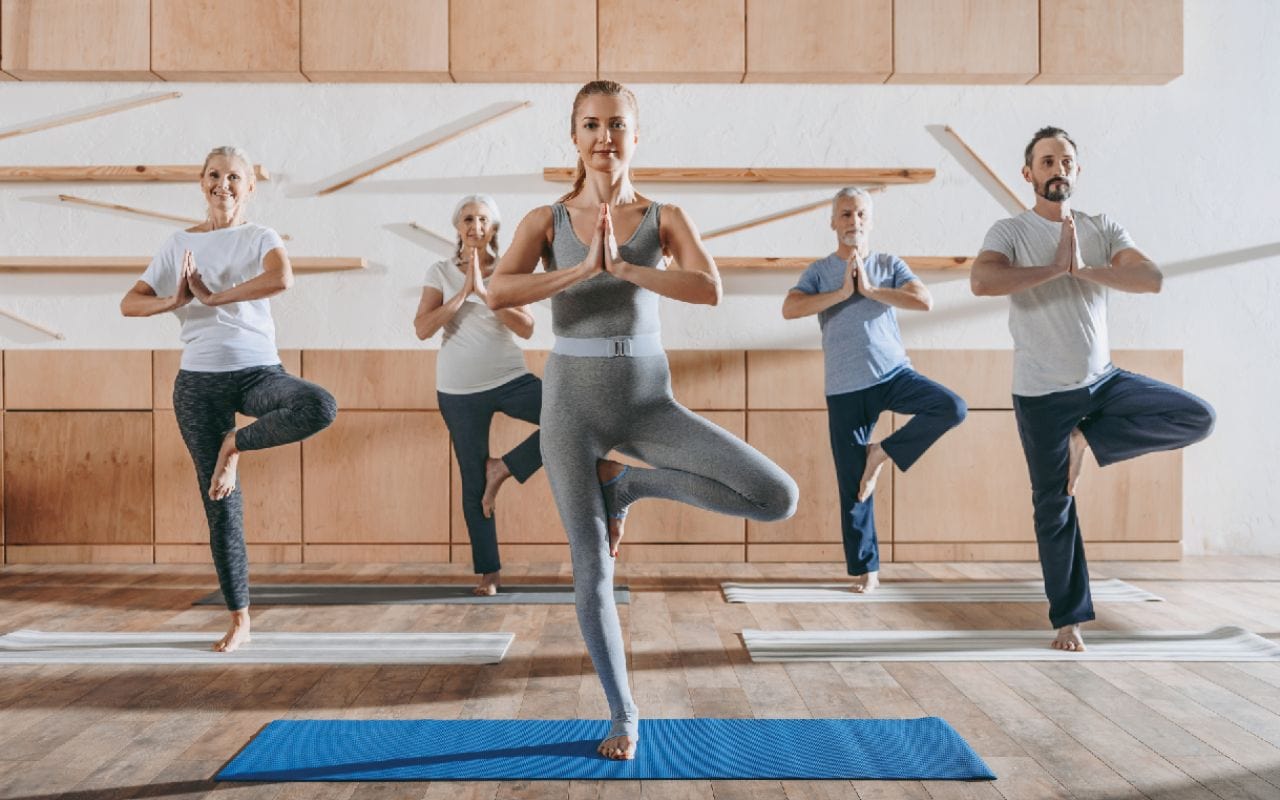 When you come to class you will meet like-minded people who want to tone their bodies and de-stress their minds. Great friendships have been formed in yoga classes...and I know of at least one marriage which resulted from two students first meeting on the mat. Just saying!
So what if it's cold outside and Sarah's not going to be there tonight? Set your TV to record your favourite show and take your mat out on a date night. You both deserve it, and you never know: it could turn into something quite beautiful!
Diane Ashfield (aka Yoga With Dash) is a British Wheel of Yoga teacher with classes online and in-person in Bromley, Kent. Connect with her at @yogawithdashuk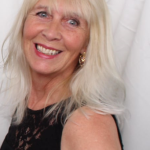 Diane Ashfield (aka Yoga With Dash) is a British Wheel of Yoga instructor, teaching in the London Borough of Bromley.