Staying grounded when you are teaching. By Paula Hines
In sharing the practice of yoga, we take numerous steps to do our best to create the conditions for a welcoming, safe and positive experience. Many of us engage in ongoing study and training and keep our first aid credentials up to date. The wellbeing of the people who have chosen to practice with us is of the utmost importance. We care about this deeply.
But do you take the same care with yourself?
Teaching can have its ups and downs, but overall it is incredibly rewarding and we do it because we love it. That said, there is much that teaching requires from us and looking after ourselves so that we can stay grounded when we are teaching is essential. We will all have different approaches with regard to how we achieve this. I have learned by trial and error over the years what works for me. Here, I am sharing a couple of things I do in case they are helpful to someone else.
1. Give yourself space before you begin
This applies whether you are teaching virtually or in-person. How many of you have experienced being a class participant when the teacher has rushed in, flustered? You can always feel their scattered energy.
Just as we may advise participants to arrive a few minutes before a class starts to settle in, I feel it is important that we do the same. If I am teaching at a venue, I ensure I arrive with ample time. If there is no class directly before, I would usually be in the room and where possible set up the mats, props and lighting so that when people arrive the space is ready for them. Even if I am unable to set up the room, arriving in plenty of time allows me the opportunity to settle and move into teaching mode. If I am teaching online from home, I usually allow myself a good half hour before a class.
2. Remember it's not about you
Sometimes (often, in fact) less can be more. In wanting to do our best we may overcompensate whether that's with sequencing, themes or constructing playlists. In these moments it is helpful to remember that it's not about you. Trust the practice. Our role is to facilitate so that others can experience the practice for themselves. How do you stay grounded when you are teaching?
Paula Hines is a London-based yoga teacher and writer.
Visit: ucanyoga.co.uk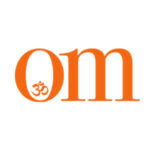 First published in November 2009, OM Yoga magazine has become the most popular yoga title in the UK. Available from all major supermarkets, independents and newsstands across the UK. Also available on all digital platforms.