St. Augustine's Centre, Stanford Ave, Brighton BN1 6EA
Find your space at Brighton's buzzing SPACE yoga studio
SPACE Yoga Studio is undoubtedly the premier place to practice yoga in Brighton & Hove. Seemingly levitating in the heart of a renovated Victorian church, now a centre dedicated to the arts and wellbeing, SPACE is a sight and structure to behold. Upon entering, one is immediately welcomed into a nurturing, immaculate, sacred studio that gracefully marries traditional and modern yoga practices.
Founders and partners John & Catia met in Goa five years ago, and upon their return decided to migrate to the coast and begin a new life. As a pair of compassionate and professional instructors who have practiced and taught at many renowned studios in London (Catia is a former student of Stewart Gilchrist, and herself a senior teacher with 15,000hrs behind her), they shared a vision: to collate their experiences and create the perfect space for all students to practice yoga. SPACE opened in 2018 and its membership exploded. Borne out of their love of yoga, self-healing and community, the pair have carefully gathered the finest instructors around and cultivated a unique studio and energy that emanates joy and fosters their students' journeys to greater self-knowledge and awareness.
As a community studio, when they had to close their doors, SPACE offered their first 350 virtual classes completely free at point of entry. And in a pattern reflected around the world, every single day for nearly a year, two or three dedicated instructors would navigate an abandoned city, open the empty studio and teach to the camera. While some studios with great technology thrived online, it is fair to say that SPACE survived, mainly thanks to its core membership who stuck with them through the darkness. You see, SPACE is all about the, well, space. Once you've practiced inside this sanctuary, it's not the same practicing on your bedroom floor.
SPACE endured the worst and is already packed again as students crave the authentic yoga experience. In a city that has more yoga teachers per head than any other in the UK, the waiting lists to get into the studio are a testament to its appeal. Indeed, many top instructors have already found their way down to Brighton including Simon Borg-Olivier, Calli Popham, Adam Hocke, Jeff Phoenix, to name a few. Meanwhile, this spring saw SPACE Yoga School's first crop of graduates, and 2022's yoga teacher training course is filling up fast at Brighton's most inclusive yoga studio.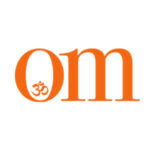 First published in November 2009, OM Yoga magazine has become the most popular yoga title in the UK. Available from all major supermarkets, independents and newsstands across the UK. Also available on all digital platforms.