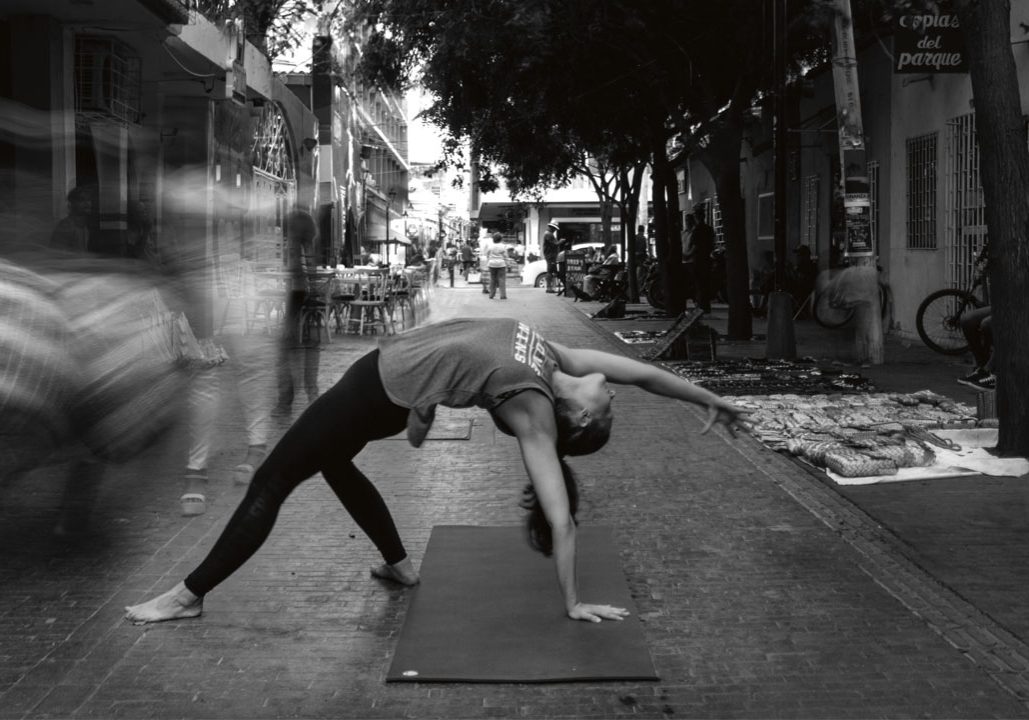 Secret yoga destinations: Northern Colombia
Clint MacNichol takes the road less travelled to explore some of yoga's hidden highlights in the remote north of Colombia*
Northern Colombia possesses some of the most diverse environments anywhere in the world. Choose a direction from the city of Santa Marta and the visitor will soon chance upon a new climate, terrain or experience — a mere 25 steps outside the airport doors from the arrivals area you'll find the Caribbean Sea and the beach.  Santa Marta is a city experiencing growing pains due to a rise in visitors and those fleeing Venezuela (a 5-6 hour drive from the border). A city of approximately 500,000, still rough around the edges, acts as the main rest stop and launching area for the real reason most come this way…nature. Tourists will find all the necessary means of travel to venture further in any direction.
South of the airport brings you to the small community of Ciénaga where freshwater and saltwater join forces to create an ecosystem reminiscent of the everglades in Florida.  Ciénaga is experiencing an environmental resurgence. Once in a state of decline due to poor highway planning that cut off the sea from the rivers, adjustments are seeing new life return. It is safe to say, visitors to Colombia will not make a journey to this area specifically, perhaps only noticing it from the window of a bus to Barranquilla. The majority of adventure seekers and nature lovers make their way further north to the communities of Rodadero, Santa Marta and Taganga.
A ride east will give you the chance to discover a rainforest and the highest coastal mountain range in the world, known as the Sierra Nevada. The small village of Minca acts as the gateway to any travels further into the mountains. Here you will find another community in transition. Minca was, not long ago, a battleground for rebels, traffickers and other militant groups. Now, investment and curiosity has turned this tiny riverside mountain village into a place teeming with activity, still with the signature relaxed Caribbean feel.
The Sierra Nevada Mountains give birth to coffee, cacao, and varieties of fruit. The mountains play home to what seems to be an infinite number of birds, frogs and monkeys. They even possess a snow-capped peak with views of the Caribbean Sea, a truly unique combination.
Not to be outdone, the coastal path, northeast of Santa Marta, guides visitors to the Tayrona National Park, great for crystal clear beaches, jungle and strictly-guarded lands with access only by foot or by boat. The Colombian government goes to great lengths to ensure this land is not spoiled; even closing the park for the month of February each year, to let the land 'rest'. This area also holds another secret: some of the best scuba diving experiences in the world at the most affordable prices.
The options do not end at Tayrona Park. Keep venturing north-east and you will reach a growing area known as Palomino, nestled right on the shore, along with other coastal paradises such as Costeno Beach.
Here is the point where a new transition begins: travel to the most northern tip of South America and a completely new terrain awaits. The lush forests melt away; now, you come face to face with a sprawling desert touching the sea in a place known as La Guajira. The yellow/orange sand, etched with waves created by the wind contrasted by the bright blue and white skies would seem the ideal surroundings for a meditation session.
The Magdalena region is an ideal locale for photographers and wildlife enthusiasts, but one more group can truly benefit from a visit to this amazing land. Weaved into every area, yoga instructors are ready to help you release, relax and find your centre.
Ashtanga, Vinyasa, and Acroyoga, to name a few, are available to anyone who makes yoga part of their being. Yoga instructors, men and women alike, all are willing to carve out space for a few mats, offering practice opportunities in almost every area of northern Colombia.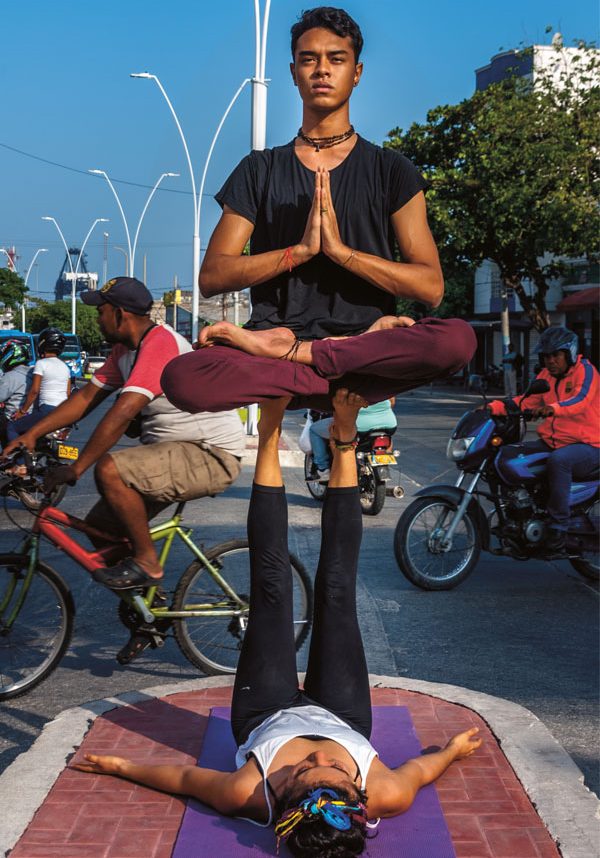 The options are unlimited. Just like blood coursing through the arteries to feed the body, the flow of yoga instructors seems to reach everywhere. Destinations for yoga are not fixed, but rather seem to appear where needed.
Whether it be a private one-on-one lesson, rooftop session, in a studio, in a park, under a thatched roof with the ocean in the background or high in the mountains with nearly 360 degree views of the rainforest, rest assured the calming force of a yoga class is nearby, just listen for it. Just in case, though, don't be afraid to ask around.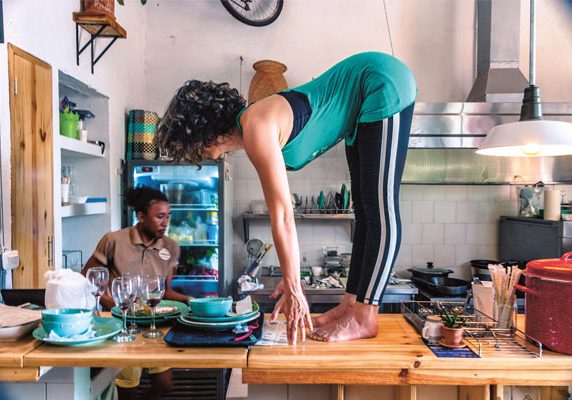 Much like the diversity in climate and environment offers something for every visitor, Santa Marta's yoga experiences are certain to fit any budget.
Bash Yoga
Are you a visitor travelling on a shoestring? If so, visit David (Bash Yoga) at the Quinta de San Pedro, 'la Quinta', a large historical site surrounded by a lush garden, where a free yoga class every Saturday morning will suit your finances just right. On occasion, the cost of entry may be a food donation, nevertheless, this class can see upwards of 40 attendees and potential new friends. David's aim with the Saturday morning classes is to make yoga accessible to as many people as possible. He calls it 'Yoga Karma'. 
Padma Wellness Centre
If a short stay is on the cards, plenty of options exist closer to the centre of the city. The most recent entry to Santa Marta's yoga scene is the Padma Wellness Centre & Restaurant. Here, Lina has begun what she hopes is a full-service destination…including yoga, naturally. Padma is centrally located with a schedule of daily classes set in a clean, modern studio setting.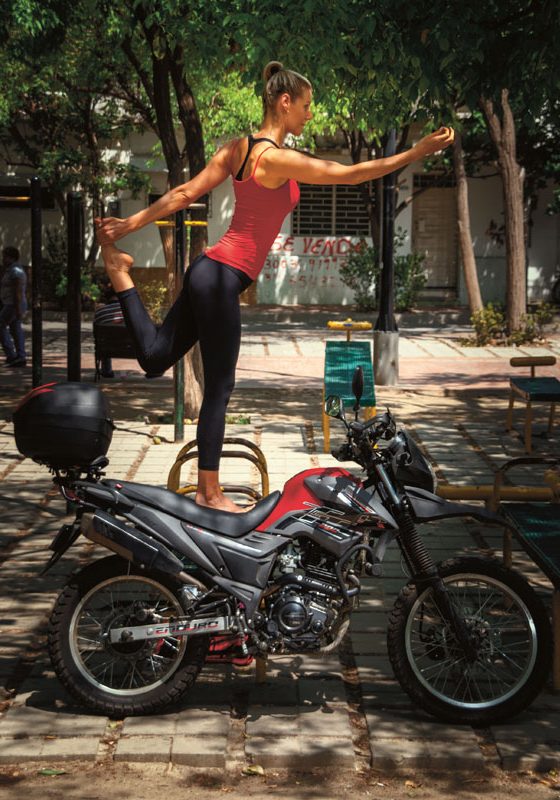 Yoga Land
Yoga Land can be found in the neighbourhood of Los Cocos, still considered a very central portion of Santa Marta. Here you will find a modern studio with clean lines and bright décor. Yoga Land is owned and operated by a long-time resident of Santa Marta, who demands only quality teachers preside over a class, even going so far as to bring in guest teachers from Bogota and beyond.
Private sessions
If you're looking for the personal touch, many of the amazing men and women in and around the area are available for private sessions. Having a partner to guide you through an intensive session from one of the many hotel rooftops will be hard to pass up. Oh, and I should mention, summer is the season — every day.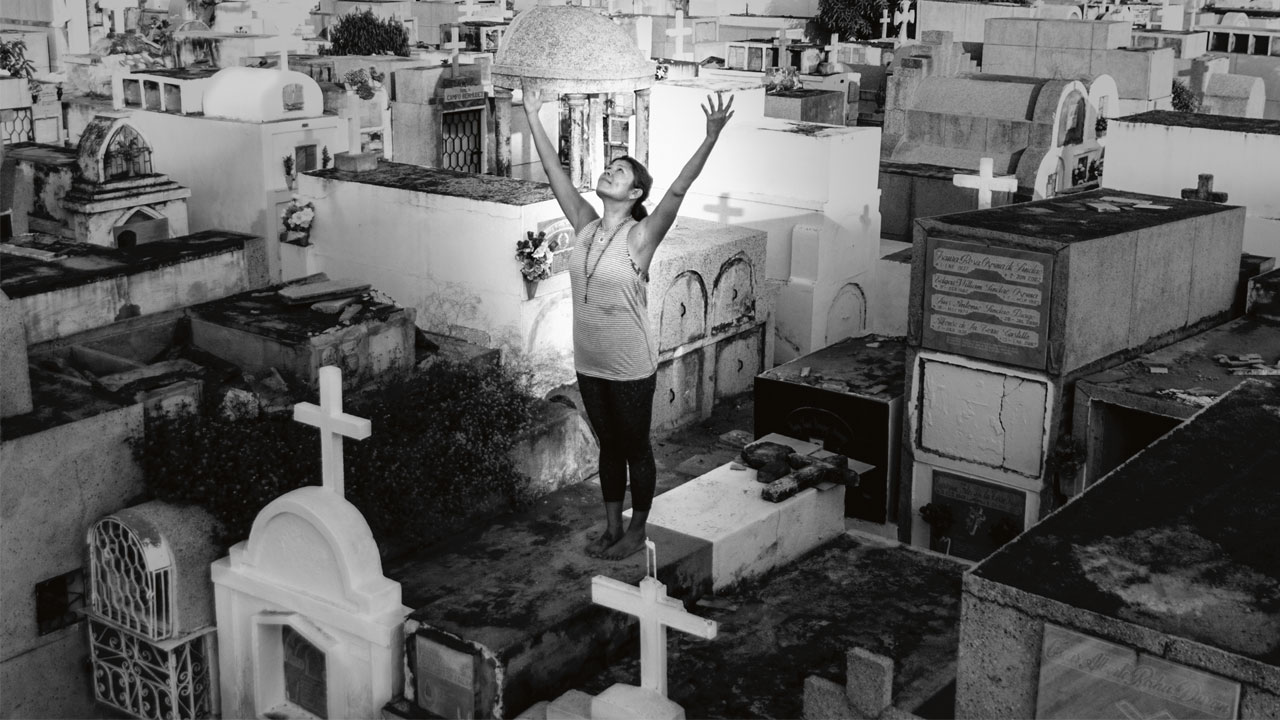 Stepping away from yoga on a client level, there are options for the global retreat organiser as well. If the production budget permitted, a much larger list would have been compiled, however these two examples illustrate the variety of sites available in Greater Santa Marta for those seeking new destinations for group excursions:
Corazon del Mundo
Beginning our journey at a higher elevation, Corazon del Mundo is a getaway nestled far above the city of Santa Marta in the mountains of the Sierra Nevada. Perched on a clearing on the west slope of the mountains, Jana has created a hideaway with 360-degree views of the rainforest from the second level of her large mountain property. Which just so happens to be the launching pad for yoga sessions. Able to host up to 9-10 people quite comfortably, you will truly find a bit of isolation from it all. Should there be a group of cost-conscious travellers, dozens of hammocks can provide an economical stay.
Corazon del Mundo does not have road access. The price of admission — further ensuring guests are away from it all — is a 30-40 minute hike. The time goes by quickly as you can stop for great photo-ops, visit an indigenous family, check out various native fruits growing along the way and even visit coffee processing machinery from the past. Don't fret: a donkey can bring up personal goods, to lessen the load.
A transplanted Texan longing for a forest playground since the days of her youth, when she would visit her grandparents in the US' Midwest, Jana has begun hosting retreats with great success. However, she is not banking on yoga to ensure sustainability. This mountain retreat is smack dab in the middle of her very own coffee finca [farm]. On any to visit Corazon del Mundo coffee is always available to drink and for purchase.
The fun does not stop there. Mature trees and new plantings of cacao will make certain the finca is producing the raw material used to make chocolate, for a good long time to come.  Guests will enjoy from locally-grown fruit, veggies, eggs and some protein for mealtime. 
instagram.com/corazon.del.mundo
Gitana del Mar
Another destination for those organising client wellness retreats is Gitana del Mar, on the shores of the Caribbean Sea. The property was discovered after a year-long search, followed by planning and construction taking place over an additional year. This painstaking effort gave birth to the dream of owner Nina and her husband, and has now been in operation for more than six years. What initially began as a dream for a new couple exploring their love in Costa Rica, became a bit of a homecoming as Nina found herself returning to her native Colombia.

Contrary to the harmony provided by mountain wildlife, be prepared to be soothed to a state of tranquility by the sea, just metres away. Just wait until you see the thatched-roof platform where yoga classes commence. The design and decor all blend with the surroundings, to avoid any structure seeming to invade this lush paradise. And the reviews are glowing: just take a peek at tripadvisor to see. 
instagram.com/gitanadelmarbeachresort
Clint MacNichol is a photographer and world traveller. When not photographing the people and places of northern Colombia, he operates the only coffee tasting service in the country's third largest coffee region.
Find him on Instagram:  @clintmacnichol or @sierratastings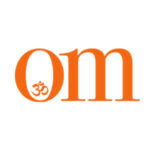 First published in November 2009, OM Yoga magazine has become the most popular yoga title in the UK. Available from all major supermarkets, independents and newsstands across the UK. Also available on all digital platforms.