Same Star Yoga studio is an incredibly special space. It has been a long-held dream of co-owners Faye Shekhar and Samantha Layzell to find a beautiful place for their community to practice yoga, a space where people can truly come home to themselves. They looked at many different spaces and none of them fitted their dream — so they built it themselves in the picturesque Constable countryside near East Bergholt, deep in rural Suffolk.
Manifesting a new purpose-built studio has meant that the pair have been involved in every aspect of the build. Every design decision for the studio was carefully considered, aligned with yogic principles and a strong environmental ethos — burying crystals in the foundations beneath 108 handmade tiles in the main reception; using salvaged pallet wood for wall cladding; recycling scaffold boards for seating in the reception area; sourcing Fair Trade lampshades from an Asian women's cooperative; and the orientation of the lighting and underfloor heating throughout the entire building.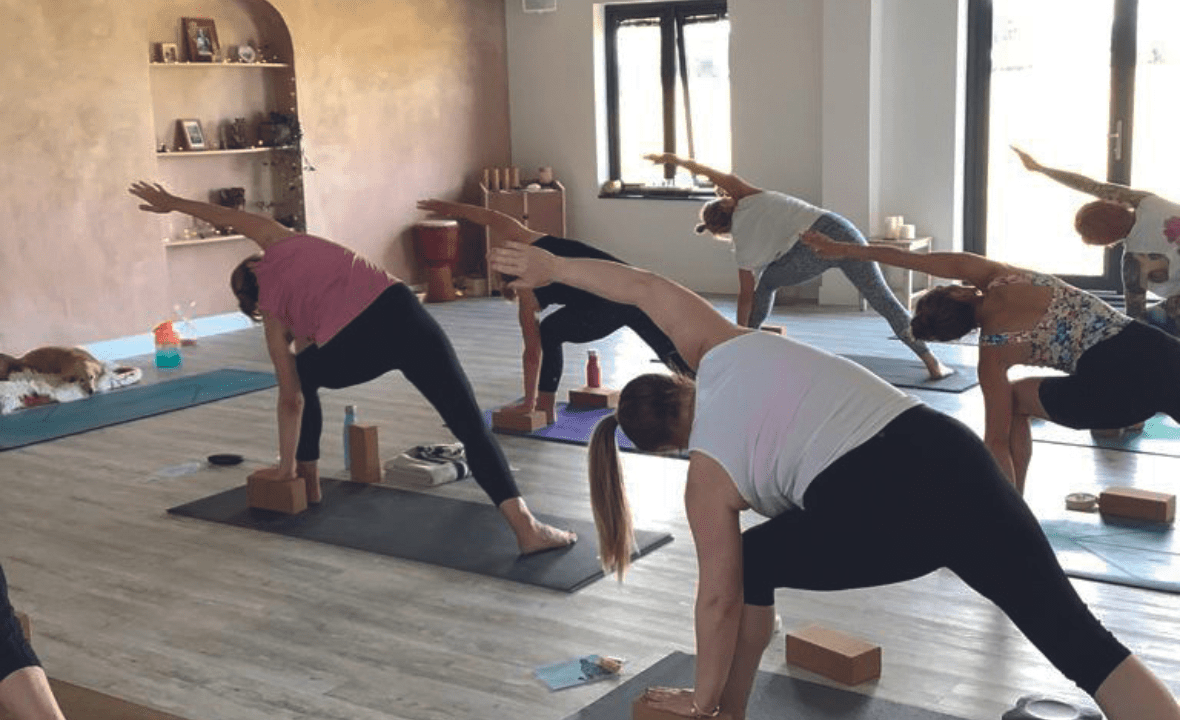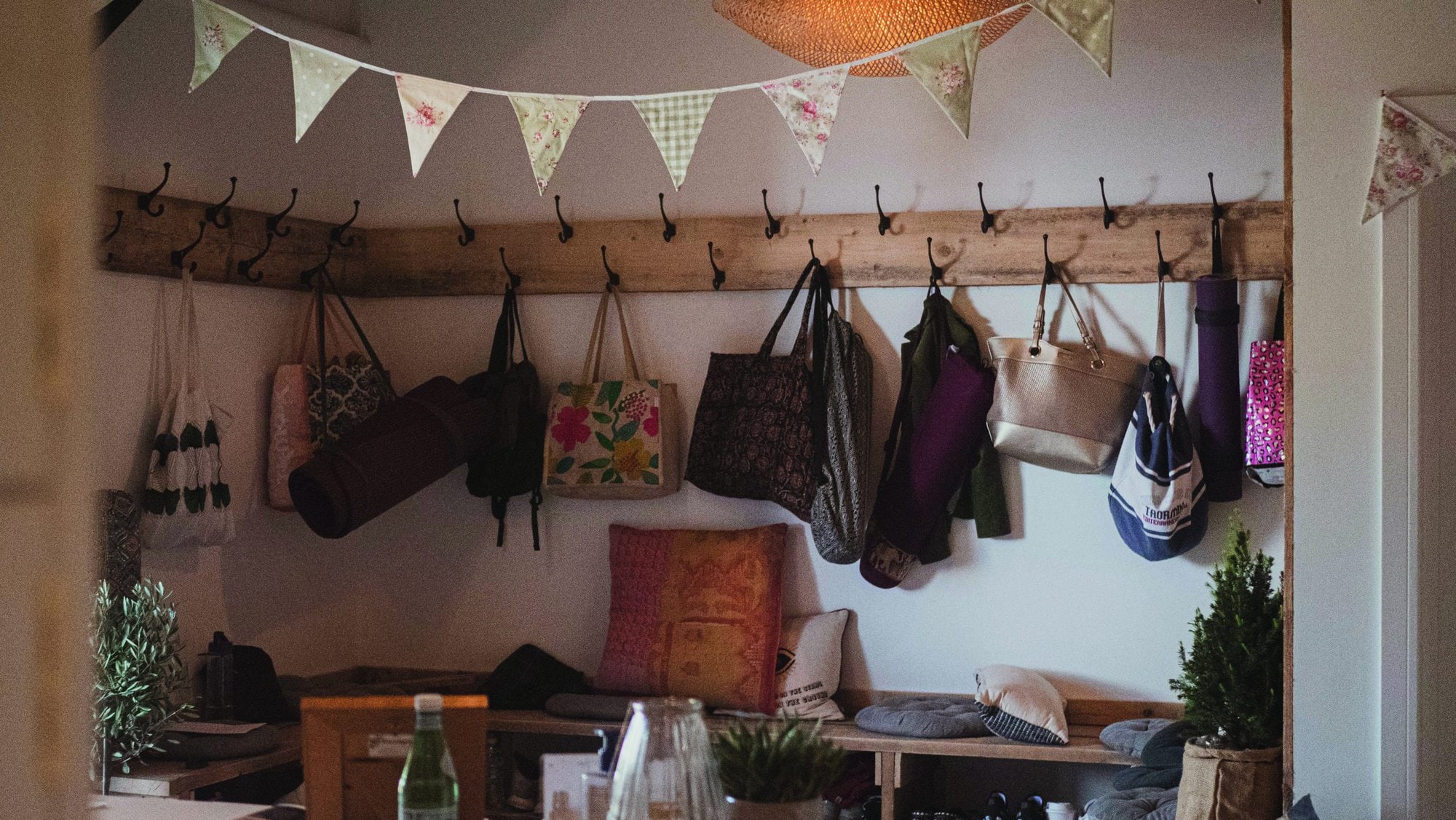 It's now a year since the studio opened and it's really coming alive as the Same Star Yoga community grows. Students benefit from access to a large teaching team in the dual studio space, offering up to six classes a day. There are also specialist workshops with local and international teachers, regular masterclasses, courses for practitioners and yoga teachers and Same Star Yoga's very own multi-style 250-hour yoga teacher training programme.
Feedback from the community has been incredible. Here's a sample of what people are saying:
"I love the beautiful studio…It's a treat: the amazing ambience of the place, views of the countryside with grazing animals…the pace is not rushed and there is enough time for everything."
"Beautiful and inspired teaching in a welcoming and tranquil space."
"Such an amazing environment and class beautifully and considerately led."
"Same Star Yoga is an all-inclusive, wonderful space to practice yoga."
"My first Kirtan experience and wow such wonderful chants and a heart-filling experience with the amazing acoustics resounding around the fabulous yoga room built for energy and belief."
"Simply and authentically beautiful. Great diversity of classes led in a soulful and supportive way. What a gift to have this studio and people here! A sanctuary!"
"Just the right balance of challenge and nurture, all delivered in a perfect setting. The studio is spotlessly clean and the decor and ambience are relaxing and comforting, complemented by the views of animals grazing in the fields, helping to make us feel at one with nature."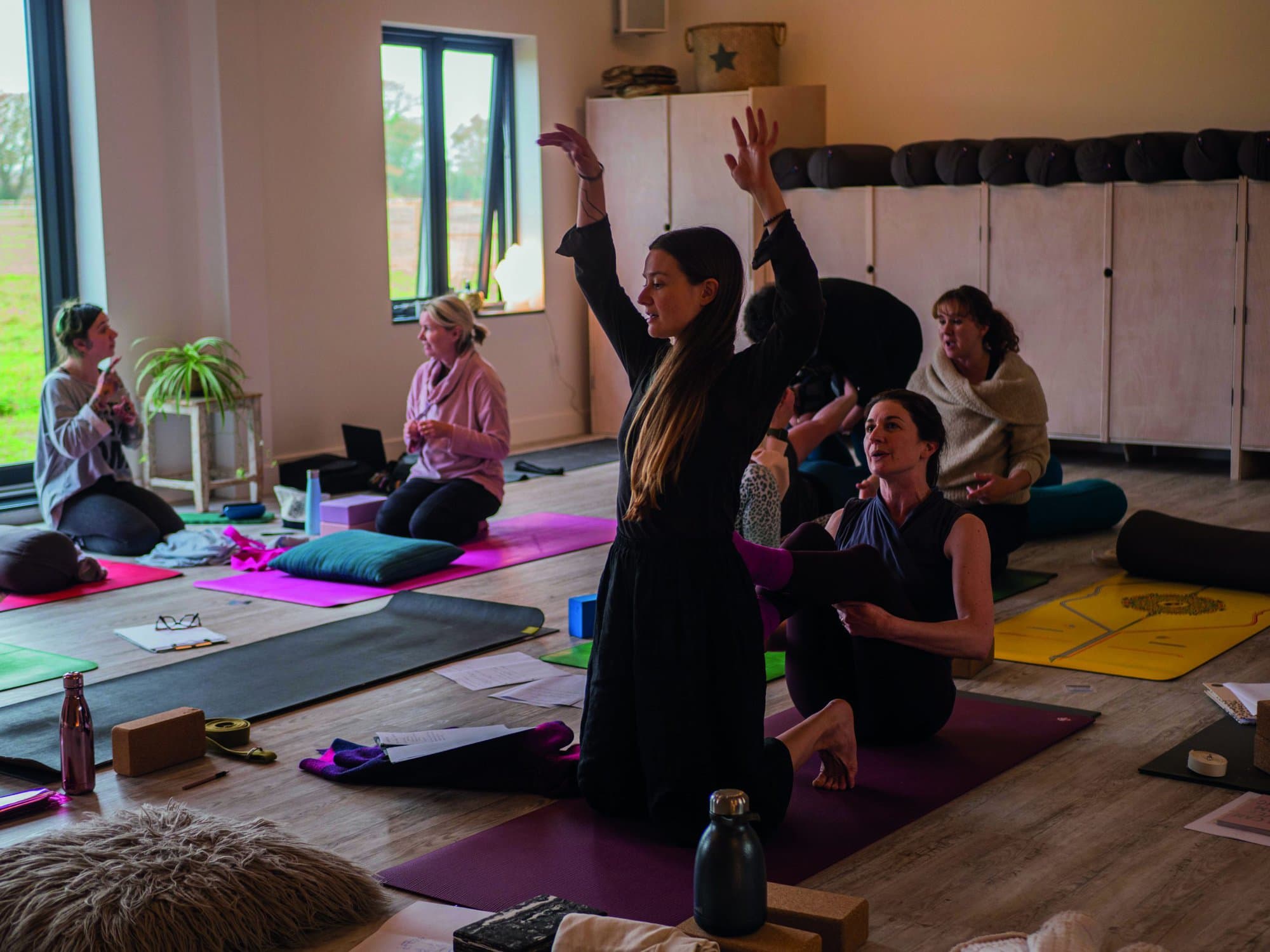 With plans to expand into residential retreats, with a glamping village in the garden space planned next spring, plus a blossoming collaboration with a sauna and ice bath provider, the co-owners are determined to keep on dreaming of ways to bring like-minded souls together to create the highest possible vibration for the benefit of all beings everywhere. That is the yoga way…and that is the Same Star Yoga vision.
Get more of the Same Star Yoga studio vibe on Instagram @samestaryoga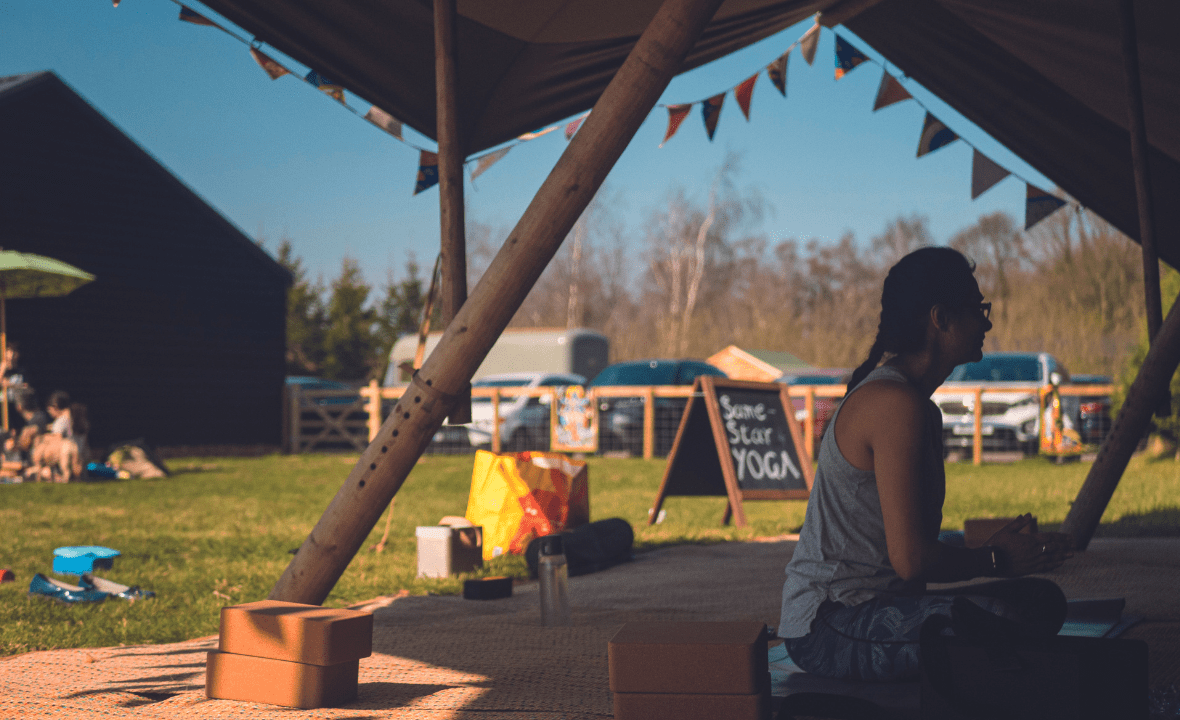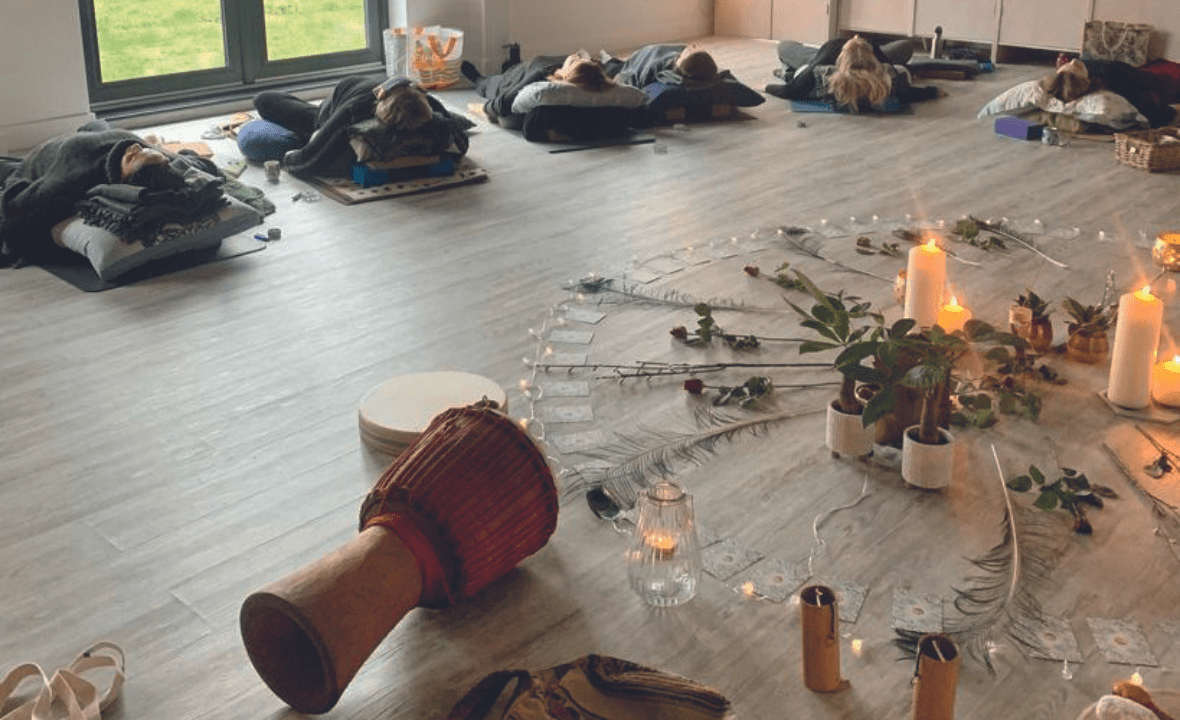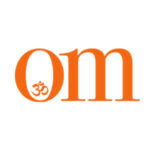 First published in November 2009, OM Yoga magazine has become the most popular yoga title in the UK. Available from all major supermarkets, independents and newsstands across the UK. Also available on all digital platforms.