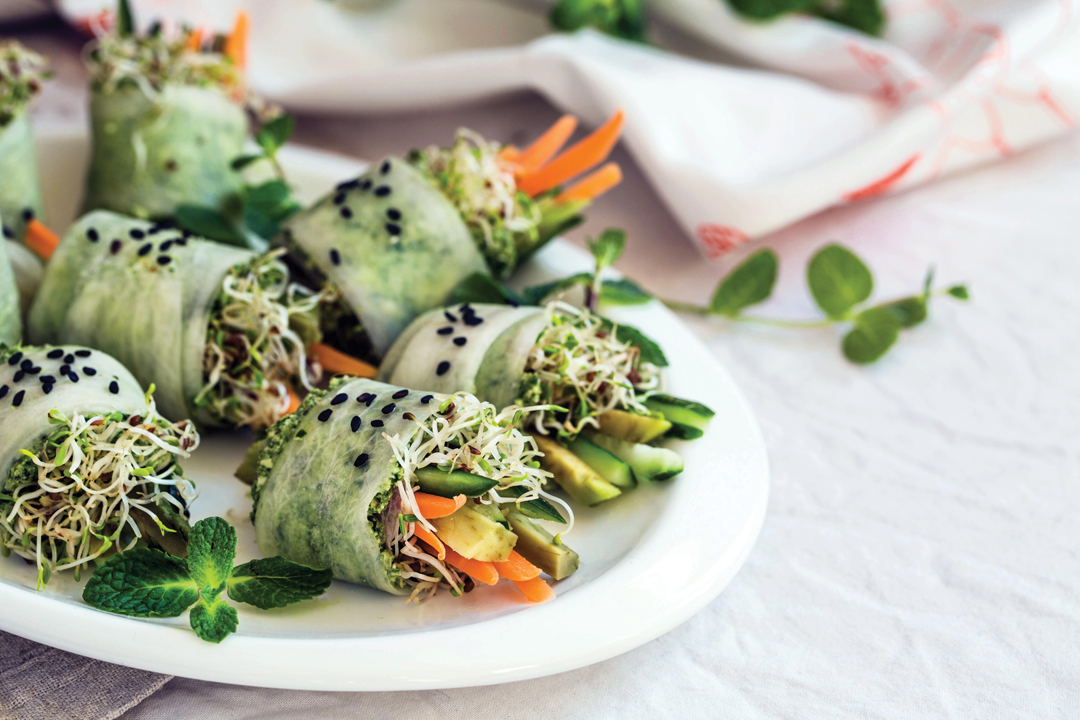 Rice Paper Rolls With Alfalfa Sprouts
MAKES: 8 WRAPS
Perfect paired with a peanut dipping sauce, these light, crispy rice paper rolls are fresh, summery and bursting with colour. The alfalfa sprouts add a wonderful crunch, and are highly nutritious.
Peel the carrot and chop it into fine matchsticks – a mandolin is ideal for this. Chop the cucumber into matchsticks, and the peeled, de-stoned avocado into thin strips. Wash the mint.

Soak the rice paper wraps in cold water for 1-2 minutes, or according to the packet instructions.
One by one, build the wraps. Arrange the vegetables neatly in the centre of the rice paper, with 2 mint leaves (or more, to taste) in each, and the sprouts on top of the other vegetables. Roll up, then sprinkle with sesame seeds and enjoy with your favourite dipping sauce.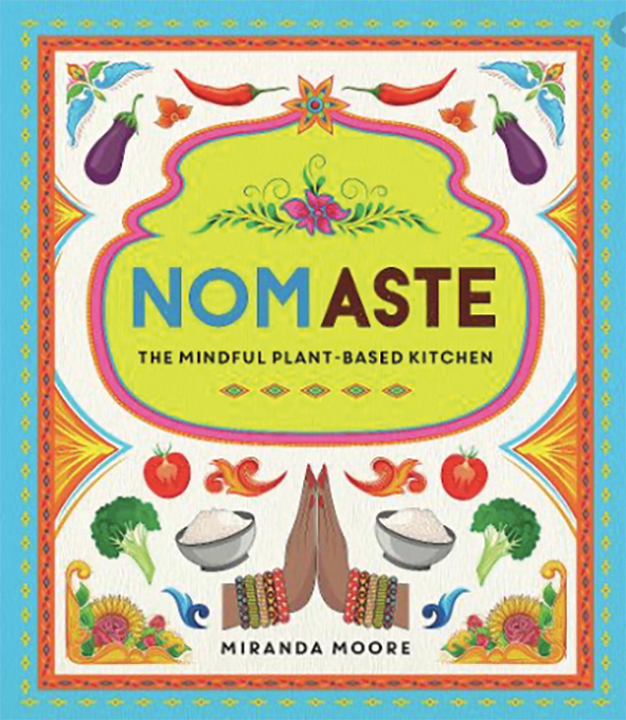 Nomaste by Miranda Moore is published by Summersdale Publishers, priced £14.99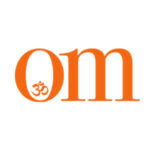 First published in November 2009, OM Yoga magazine has become the most popular yoga title in the UK. Available from all major supermarkets, independents and newsstands across the UK. Also available on all digital platforms.