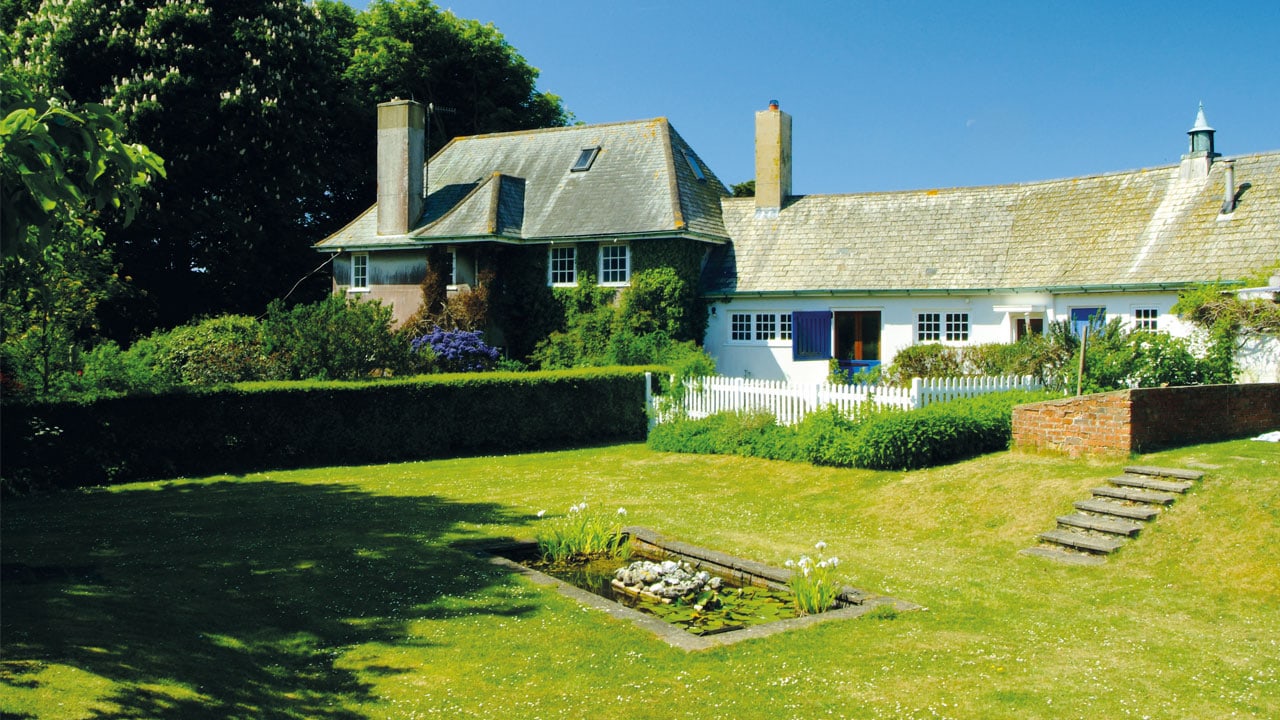 Walking, yoga, meditation and silence: experience the magic of a retreat to Gayles in East Sussex
On the south coast between Eastbourne and Seaford, about an hour-and-a-half from London and 40 minutes from Brighton, in some of the most stunningly beautiful and iconic landscape in England, the South Downs rise and roll in folds to magnificent chalk cliffs at the coast.
Beachy Head, The Seven Sisters and Cuckmere Haven are world-renowned; famous for their wide vistas overlooking the almost sensual flow of sweeping hills and meandering valleys dotted with picturesque, ancient hamlets and villages and the sudden, cinematic drama as they meet the sea.
There, hidden away off the busy A259 down a private drive from an inconspicuous lay-by (and request bus stop) - which is easily missed if you're not ready for it - is Gayles.
Many visitors over the years have said that they feel a sense of homecoming as soon as they open the gate at the entrance and look over the farmland towards the distant towns and sea beyond.
Set in 11 acres of private meadows and surrounded by National Trust, South Downs National Park and Forestry Commission land, Gayles is an oasis of beauty, quiet and calm and everything about it looks to encourage a sense of connection and reflection; warm, comfortable buildings that are set just enough apart to allow you space between activities and close enough together that you won't feel lost or overwhelmed.
There are informal gardens, intimate, hidden away spaces and amazing viewpoints, rewilding projects with wild Exmoor ponies (and two not-so-wild donkeys); a place where you can wander freely, just breathe and be with yourself.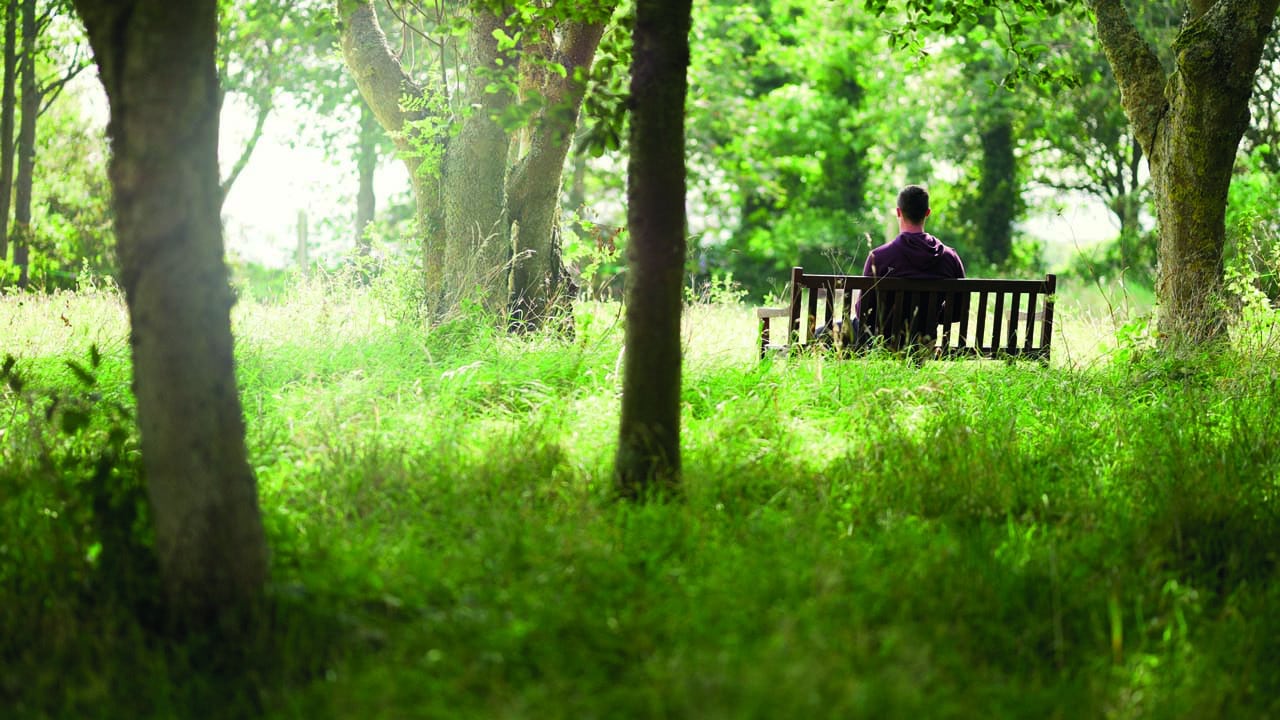 Gayles is the family home of Roz and Derry Robinson and they have been hosting retreats there since 2011. Roz is a qualified yoga teacher and psychotherapeutic counsellor (as well as an enthusiastic gardener) and her Walking, Yoga, Meditation, Silence retreats have evolved with her practice over the years to become something unique and, she believes, necessary. As our lives and society become increasingly driven, uncertain, stressful and intense most of us barely have time to breathe, let alone to give some time over to ourselves. So Roz's retreats make the most of the special ambience at Gayles as well as the fabulous countryside all around to offer you the opportunity to step back, to reconnect with yourself and with nature, to be nourished and revived.
Perhaps the difference between Roz's retreats and those of other teachers is that she is guided by her understanding, her belief, that we are all able to find what we need in ourselves; given time, space and quietness, away from the everyday distractions, we can meet with ourselves objectively, with softness and value, recognise the stuff that's in our way and explore how we may be able to move forward in our lives. There is no religious or shamanic affiliation, no life coaching, no regressive or emotional release techniques and it's unimportant whether or not you can adopt such-and-such a yoga posture correctly - the focus is very much on being who we are and accepting that person with empathy and gratitude.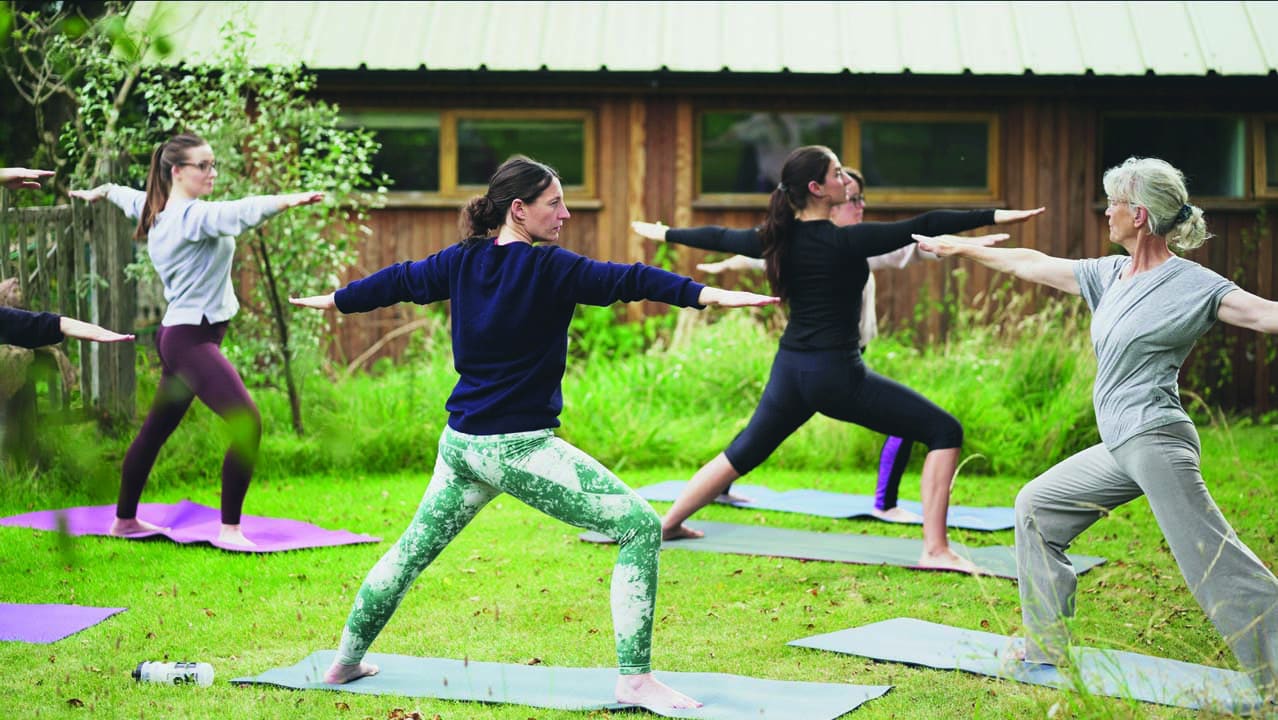 So what might you expect on a retreat at Gayles? A beautiful rural environment, of course, seasonal home-cooked vegetarian meals that are largely sourced from their own organic gardens so the food is as fresh and natural as possible (with a virtually zero carbon footprint). They buy any other ingredients as responsibly as they can; organic where that's practical, and avoid highly-processed products or anything that's been flown half way round the world to get there. There's also comfortable, high quality accommodation (that's largely lit and heated using renewable sources) and, more importantly, an authentic, grounded, warm, open and supportive practice that allows you a safe place to step back; to reflect and to restore yourself.
The practice itself offers an holistic approach to our emotional and physical wellbeing.
Each of the four components interconnect, complement and improve the quality and efficiency of the practice itself.
For example; the walking in nature helps us to immerse ourselves in the silence, the silence prepares us to work more deeply in our meditation and the yoga, that is gaining a better understanding of ourselves and our place in this world, emerges from the first three.
More specifically, the walks are up to two-and-a-half hours long, or 'moderate' in rambling terminology. The exertion helps to cleanse and nourish the body and breath. The rhythm of the walking in silence helps the mind to unwind. The iconic landscape, along with being in nature, awakens our spirit, the intuitive part of ourselves that in the noise of everyday life is rarely heard.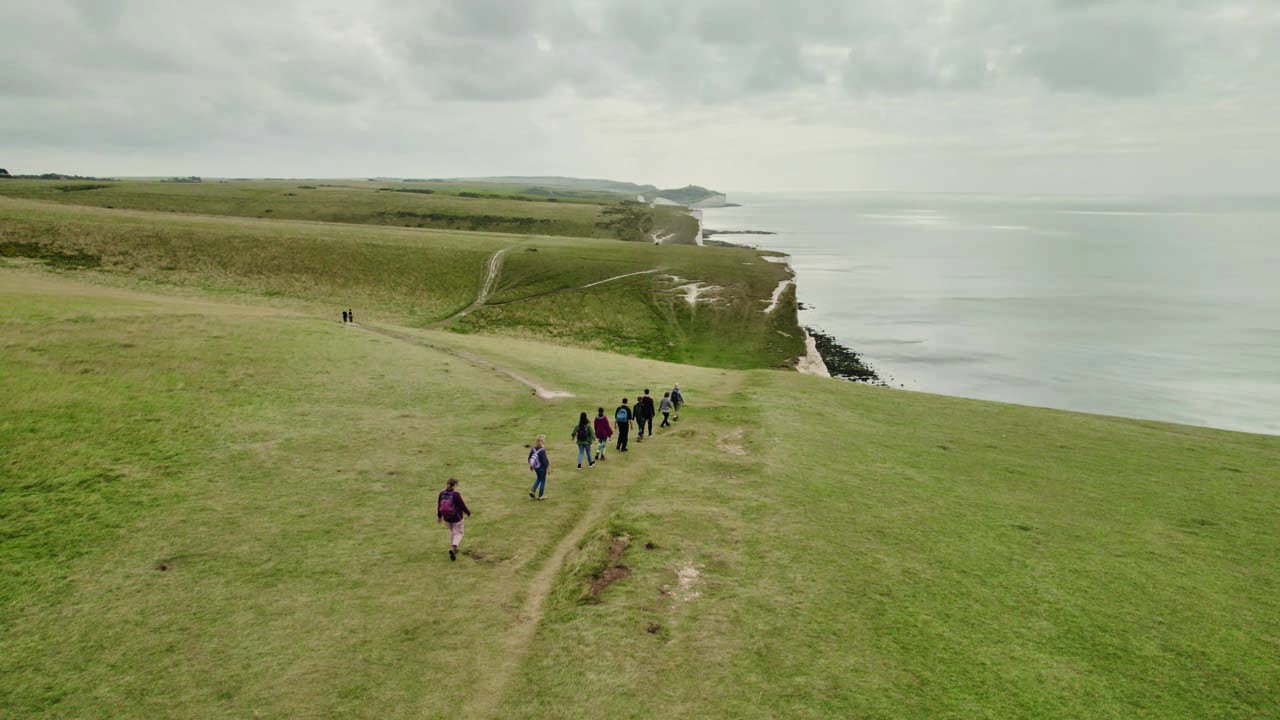 In today's world, yoga is regularly interpreted as a physical practice alone when in fact the physical practice of 'asana' is the first step towards gaining a deeper understanding of our true nature. Preparing the body through postures, breath work and movement enables us to bring about an equilibrium in mind, body and spirit that prepares us for meditation.
Meditation gives us a better understanding of the mind, the opportunity to observe our thoughts and to learn how to focus our awareness. There are many forms and styles of meditation and there are opportunities to experience different practices and approaches over the course of each retreat.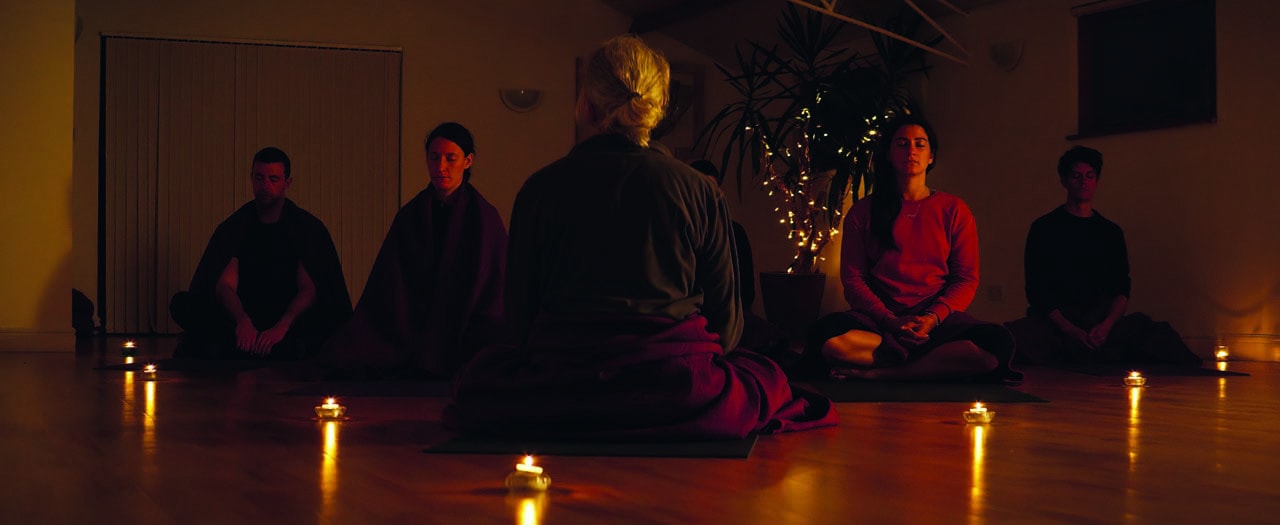 Silence on a retreat might seem a little strange and peculiar if you haven't experienced it before, but actually it is a very helpful container in which we can let go of the habitual conditioning that drives our behaviour. Letting go of the many distractions and responsibilities that fill our lives gives us the opportunity to develop a self-awareness as well as to nourish and restore ourselves.
The whole experience aims to afford you some calm, space and clarity to nourish you physically, emotionally and spiritually so that you return to your everyday life feeling revived and refreshed with a deeper understanding of, and stronger connection with, yourself and those around you. Roz Robinson will be holding regular day and residential weekend retreats at Gayles in 2022.
Find out more about them, her practice and staying at Gayles by visiting the website: retreattogayles.co.uk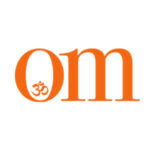 First published in November 2009, OM Yoga magazine has become the most popular yoga title in the UK. Available from all major supermarkets, independents and newsstands across the UK. Also available on all digital platforms.