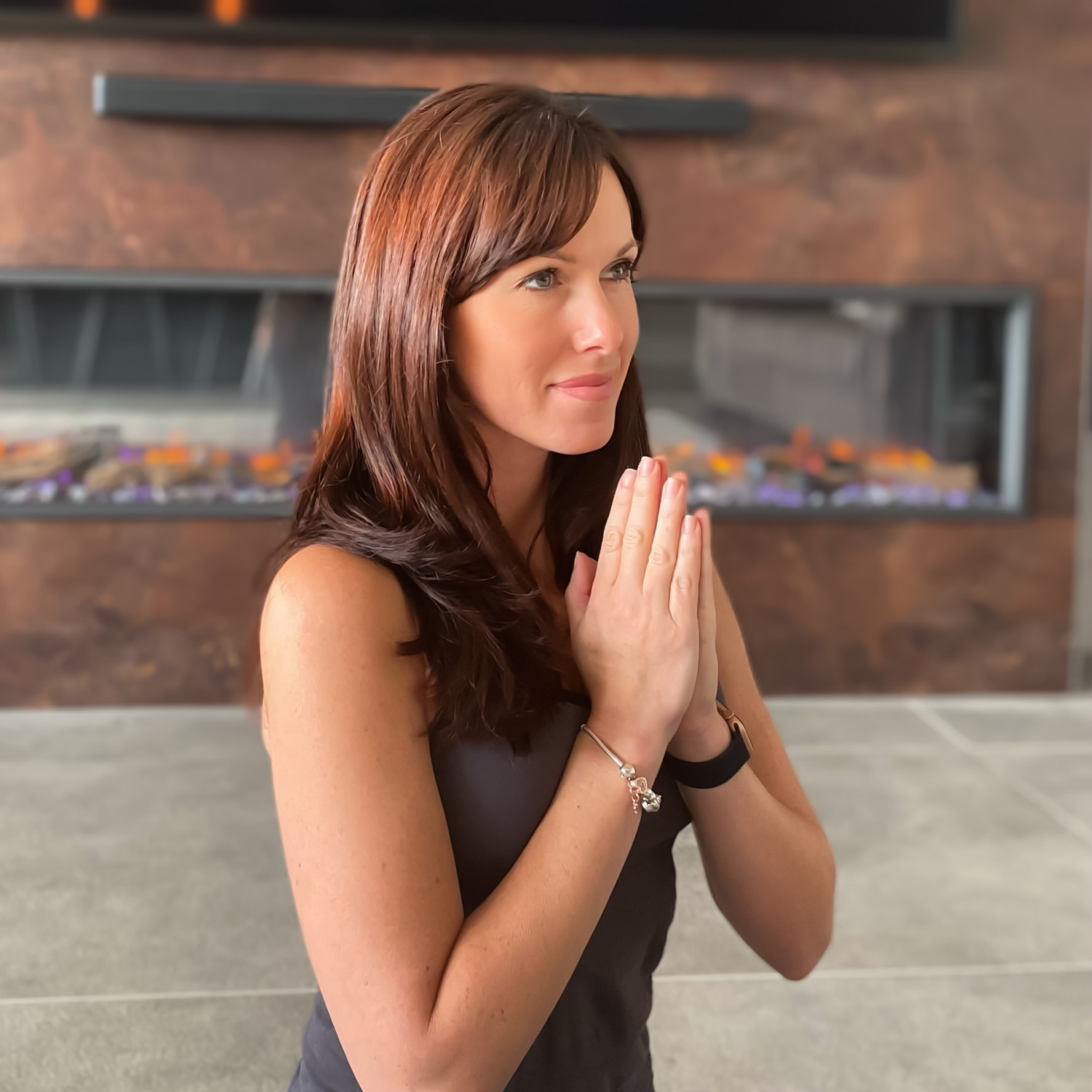 Reality TV and losing my parents
How Reality TV and losing my parents completely changed me and how I teach. Abi Mills
It was my mum that introduced me to yoga and initially, I went just to keep her company.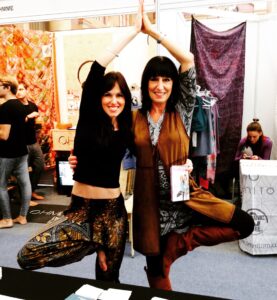 I would meet her during my lunch break and we would squeeze ourselves into an over packed, sweaty, yoga class in a small, busy gym in the heart of the city. Our yoga teacher, George, with a gentle northern accent and confident manner, guided as through a challenging but utterly brilliant class.   Little did I know how much these lunch breaks with my mum would completely change me life.   
I was 26 at the time, working in Insurance and in all honesty,  pretty damn miserable.  I was in my mid 20's, and all I could see was a life unravelling where I mainly sat down and stared at multiple screens wishing the hours away waiting for my lunch break and that magical yoga class.  I would hardly notice the 40 other people squeezed in around me.  I eventually, began to shut out anything from my mind that didn't serve me purpose in that valuable hour.  But of course, an hour never felt enough, I wanted to do more!
This experience I had back then was so profound that it gave me the courage to ditch my 9-5 job and pursue my passion.  I qualified as a yoga teacher just a few years later and have never looked back! It was my passion, job and it was time that I got to share with my mum who had been practicing yoga since the Barbara Curry and undersized leotard days.  It was also pretty handy having a dad who was an awesome Doctor, and I was lucky enough that I had regular opportunity to pick his incredibly intelligent brain with various questions on anatomy.
I'd not long qualified and job opportunities, modelling contracts and interviews starting pouring into my inbox at an incredible rate.  When I look back on it I'm not sure if it was luck, perseverance with getting myself 'out there' or a valuable lesson I had to learn.  You see, while my career was accelerating, so was the pressure I put myself under with my personal practice.  I began to take my postures to the extreme and pushed my body to its limits on a regular basis.  I'd began to lose the 'magic' that I had experienced those years ago in my first yoga classes where I felt contentment with who I was.  But while I knew something wasn't right, my mind was drawn to the 'ego' like a moth to a light.  Then the worst happened, my mum was diagnosed with endometrial cancer.
The years that followed were a mixture of triumph and disaster.  I had become a regular in the Om Yoga magazine for a while and I even made it as the face of the London Om yoga show in 2015.  I was approached by a TV production company Body in Balance and I was given an incredible opportunity to film a yoga DVD with my mum (Yoga for Seniors, which to date is still very successful) I can't even begin to describe how happy this makes me that people watch my mum and I in their living rooms, perhaps with their mums and starting their yoga journey just like I did all those years ago.  But, the strain I had put myself under, the draw to the ego and my mums cancer diagnosis had left my marriage in ruins.  It wasn't just my marriage, my friendships were strained and I had started to lose any type of benefit from my yoga practice.  My mind was chaotic and fragile and consequently this led to some terrible decision making.  One of the worst being agreeing to go on  Channel 4's First Dates whilst in the middle of divorce and going through a mental breakdown!  Of course I came across as terrible as I felt, an insecure mess, hiding behind ill timed humour and a false smile.  I received over a thousand abusive messages after the show was aired, ranging from different ways I deserve to die to and how I should never have reproduced.
I bounced from one calamity to another like a ball in a pinball  machine until eventually I completely broke down.  My mum was in hospital battling for her life, and I vividly remember holding her hand and questioning why life could be so cruel, what was the point in struggling through life if this is how it ends?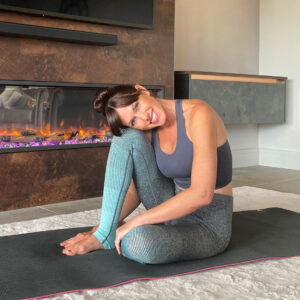 One saving grace was that my ex husband and I remained on good terms through all of this and we grew closer again.  He stood by me no matter what, he watched me break down and helped me peace together my shattered soul.  Our love grow stronger than it ever had and I fell pregnant with our third child 6 months before my mum passed away.  She left this world knowing that I was back on the right path and I had her first grandson safely cocooned in my ever-growing belly.  I'd like to say that my story continues on a happy path until present day but sandwiched in between then and now and the birth of my beautiful boy, was utter devastation.  My father had developed Alzheimer's, he had got himself into a dangerously abusive relationship which eventually led to my husband, children and I moving in with him and caring for him.  A few agonising  months later he eventually passed away to  join my mum.
Apart from my beautiful children and supportive husband one constant I had through this was my yoga practice.  Of course it came and went, some days I had had enough, other days I yearned to roll out my mat and search for that magic once again.  But like a good friend, it was always there for me no matter what.  How I practice and teach now is different.  Instead of pushing my body into shapes and holding one handed arm balances longer than I need to.  I practice and teach with my mind focused on healing, restoring and creating a healthy shell to grow old into that's where the real magic of yoga is.
Once my time comes, whenever that may be, I want to look back at my life with no regrets with how I treated myself and the people that I meet. Our bodies are incredible they work continuously to keep us here, we owe it to our body to look after ourselves, and we owe it to our children to teach them just how to do that.
If You Enjoyed This, Then You May Also Like...