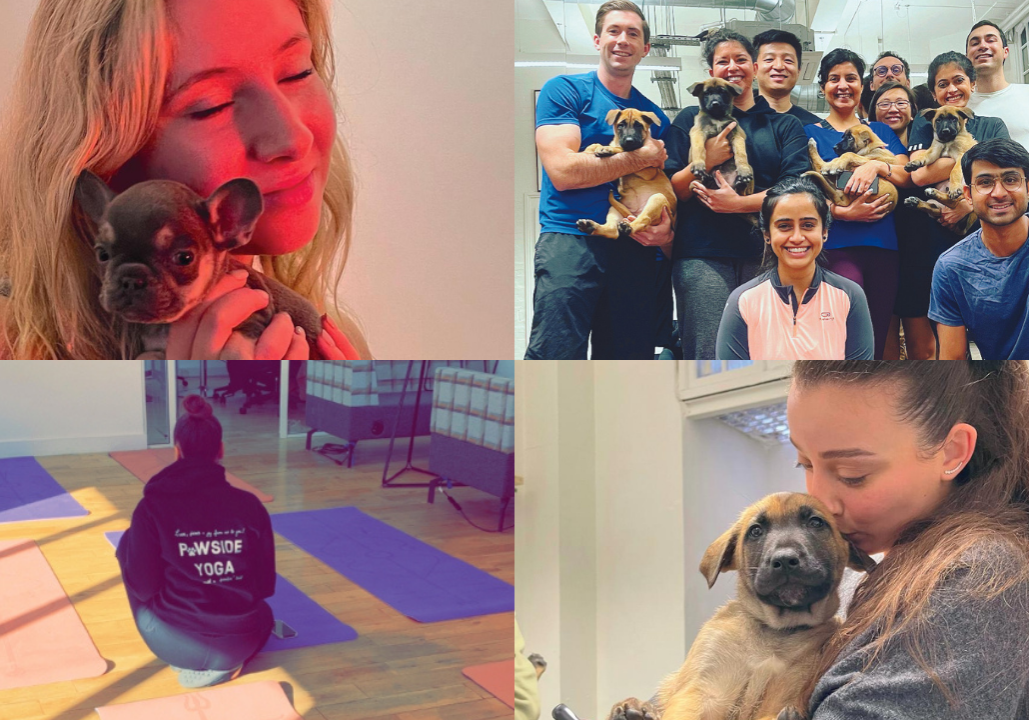 Puppy yoga is the ultimate cuteness experience…but with some great health benefits too!
What could possibly be cuter than practicing yoga with puppies? Nothing! For that reason alone, we just love the puppy yoga over at Pawside Yoga. Great yoga alongside some great pups!
It's therapeutic too, of course. Yoga is often practiced to promote physical and emotional wellbeing, and is defined as a system of physical postures, breathing techniques and sometimes meditation. The perfect practice for mind, body and spirit — now think about adding some super-cute puppies to the mix!
Here are just some of the amazing benefits: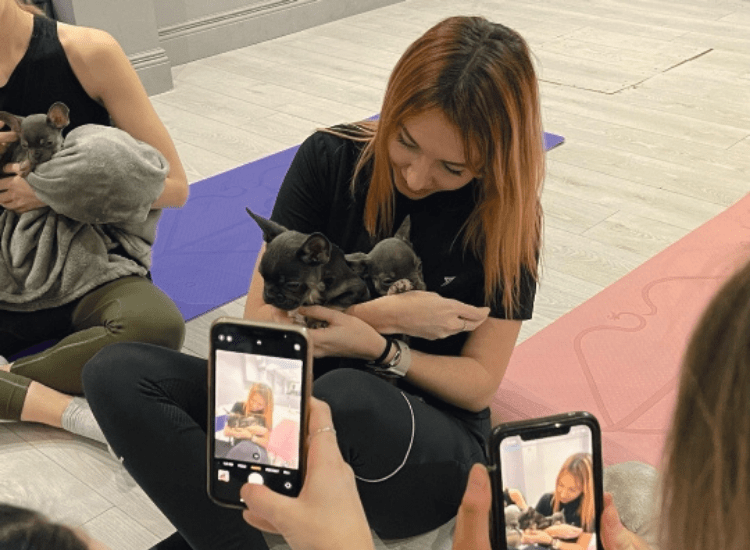 HELPS WITH STRESS RELIEF:
Interacting with animals in general has been shown to decrease levels of cortisol (a stress-related hormone) and lower blood pressure.
Studies have found that animals can also reduce loneliness, increase feelings of social support, and boost your mood. Staring into a dog's eyes raises your level of oxytocin, also known as the 'happy hormone'.
Playing with dogs can elevate levels of serotonin and dopamine, which help you to be more calm and relax you. Stroking, hugging or otherwise touching a loving animal can rapidly calm and soothe you when you're stressed or anxious.
Now imagine combining all of that with a spot of yoga! That's what is on offer at Pawsideyoga, which opened in 2020, to create a safe space for everyone to unwind. It combines adorable puppies with the ancient art of yoga to create a health and fitness class more blissful than anything you've been to before.
A simple cuddle with furry friends and a stretch out on the yoga mat can work wonders for your sleep, mood, memory, digestion and focus! What that all means is that puppy yoga is one of the best activities for self-care and wellness — just like yoga itself — with all its many and known benefits.
You'll be in good hands with the Pawsideyoga team too, who are passionate about the wellbeing of their pups. The Pawsideyoga team have worked alongside valuable and trusted brands such as Google, YouTube, USA PRO, SportFX, University College London (for mental health and wellbeing day), Birmingham City University, LinkedIn, CALM (Campaign Against Living Miserably) and Snug Sofa.
The yoga team have also had the pleasure of providing classes to private membership clubs such as Home House and Soho Farm House — and even conducted puppy yoga classes in London's second tallest building, 22 Bishopsgate.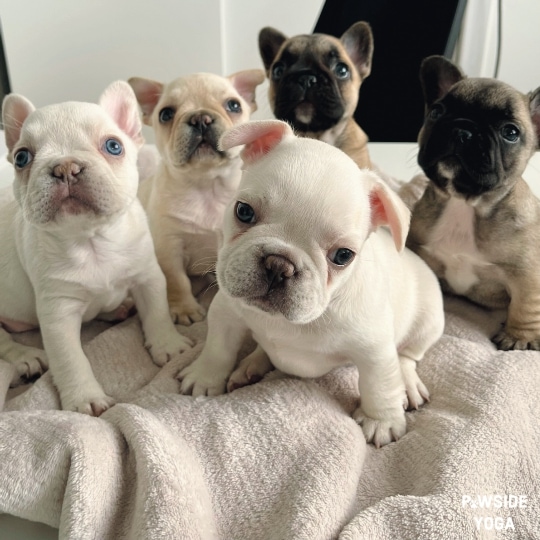 Pawsideyoga offer therapy yoga classes with a PAW-sitive twist…puppies! Offering public classes as well as corporate/private bookings. Visit: pawsideyoga.co.uk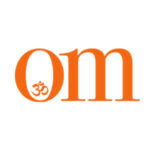 First published in November 2009, OM Yoga magazine has become the most popular yoga title in the UK. Available from all major supermarkets, independents and newsstands across the UK. Also available on all digital platforms.