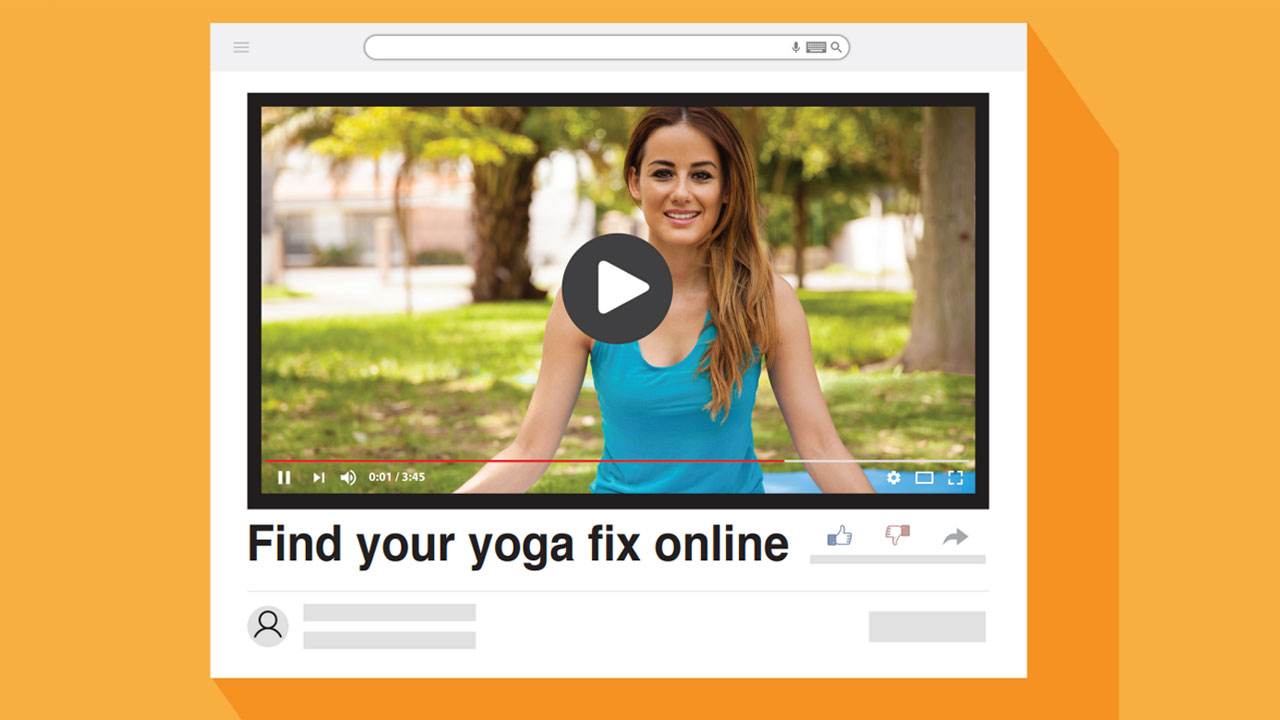 Special report: online yoga
With so much great yoga to choose from online, from subscription services and live streaming classes right through to all the free stuff on YouTube, here's our pick of some of the best ones out there
Movement for Modern Life (MFML) has been one of the UK's most loved digital studios since it launched in 2013. It offers 1,300 videos and 3 new classes every week from some of the world's best teachers, and just keeps on growing — three new videos are uploaded each and every week.
Though it's a huge site with enough to keep you going probably forever, it's also really easy to navigate. Classes from just two minutes to the full 90 minutes, all searchable by the benefit you're looking for: want to chill? Or energise? Let the MFML search engine find the right class for you! Download the free app and you can carry the MFML online studio around with you in your pocket wherever you go!
This service is perfect both for beginners and more experienced yoga practitioners as there's so much in it. If you are a yoga newbie and not sure where to start, then you can do a 'beginners' search, or head straight to the beginners page — or just get stuck into the popular 21-Day Beginners Challenge. For most people, that's normally enough to get them hooked for life!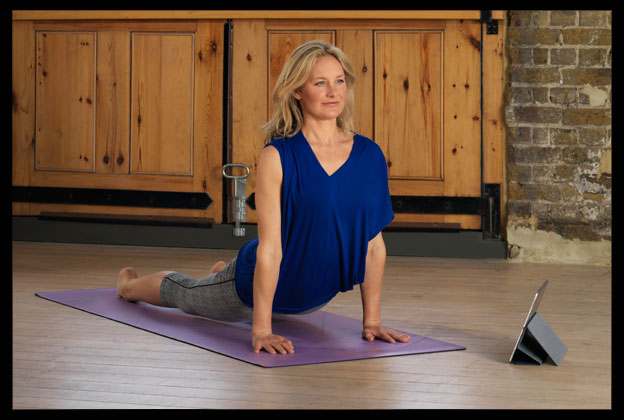 Start your journey with a free 14-day trial (cancel anytime within your trial period and you won't be charged). Then browse through beautifully-curated videos from beginner to advanced level featuring the best teachers in the UK and beyond. After that, a month's subscription to MFML costs £15.99, while a full year subscription works out at £10.99 per month.
Dru Yoga is powerful, graceful and transformative. But did you know Dru Yoga Online was one of the very first online yoga platforms in the world? Now it's a social enterprise and has been sharing inspiration and yoga teacher training worldwide for over 40 years.
With an in-depth and extensive online studio, plus live streaming classes and events, it has long been a destination of choice for those seeking to workout and learn all things yoga from the comfort of their own home. Dru Yoga Online offers everything from short, fiveminute relaxations and meditations through to full-length 90-minute workouts, as well as yoga teacher trainings, all from expert instructors.
Whatever your health needs or interests you'll find something for you, or go deeper as you explore your physical, energy, emotional, mental and spiritual layers. Then there's the brilliant online community side too: keep motivated and inspired with like-minded people as you practice and learn on and off the mat.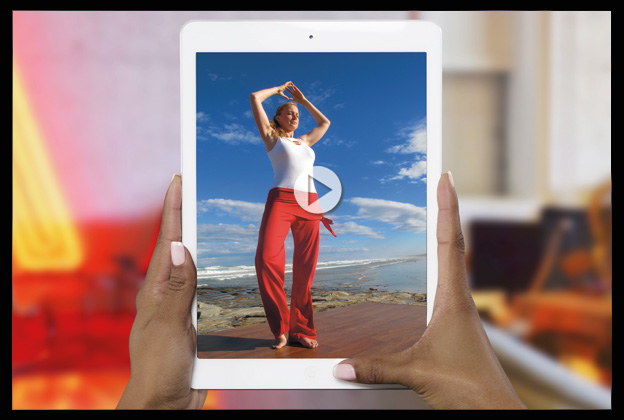 Stream on any device and download classes to watch offline, follow your yoga journey with Dru Yoga Online. One of the best things about this platform is its 30-day free trial where you can explore all that the site has to offer. Paid memberships thereafter are just £9.99 per month.
Proper Northern Yoga is a studio that opened its doors in Kendal, in England's beautiful Lake District region, not long before the pandemic struck. But it's now an online yoga portal too offering a whole range of live and online class experiences from some brilliant teachers, including proprietor Hannah Glancy. Plenty of different styles and practices to suit your time and pace here, from the more dynamic to the more restorative. And if you want to visit the studio itself, there's a membership where you can combine that with online classes too (the Unlimited Studio pass costs £45 and gives you unlimited access to all in-studio and virtual classes).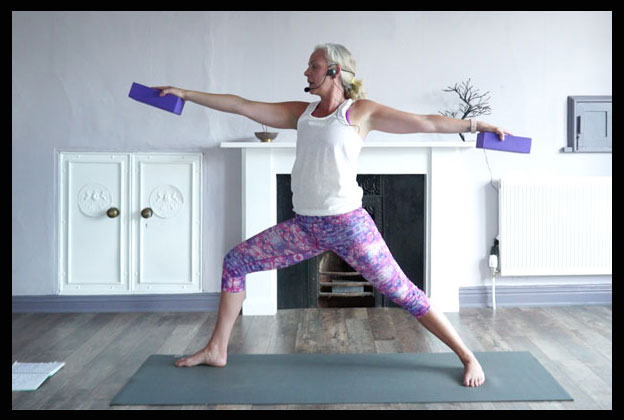 With over 40 live virtual classes and a ton of 'ready when you are' content, there is something to suit every schedule. Available as a drop-in or pay by monthly membership. Try a week's unlimited membership for only £5 (or £20 monthly).
You can read all about appleyoga founder Katy Appleton in our OM Meets section this month. As well as being a yoga teacher to the stars (including former Spice Girl Geri Halliwell), retreat host and long-time teacher trainer, she's also behind a thriving online school where you can enjoy her classes and courses from the comfort of your own kitchen.
That includes her hugely popular Soulshine Sundays live stream class on Sunday mornings (9 am…set your alarm clock!) via Zoom, which is suitable for strong beginners and upwards. For £10 or donation expect poetry, invocational mantras and Kirtan, flowing, static, simple and dynamic movement, breath-work, meditation and a deep blissful rest as your reward.
As well as other digital resources, Katy Appleton has also transitioned her pre- and postnatal yoga with baby yoga and massage teacher training online too — for a unique live online experience.
Learn to teach safe, effective, sensitive and uplifting classes, guiding women into the sacred landscape of their bodies, minds, and hearts, to connect with their babies and to embrace this new phase of their lives. Set over 7.5 days, the course is an 80-hour Yoga Alliance-accredited teacher training, based in London.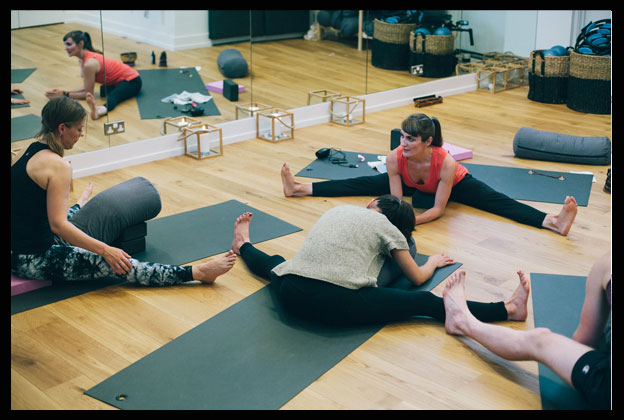 Live Online Pre & Postnatal Teacher Training with Baby Yoga & Massage takes place 24–27 September and 1–4 October 2020. Cost: £999. Yoga Alliance accredited.
Not just for the boys, Broga is for everyone! And it's now online too. Powered by Broga is the original yoga brand of comprehensive training and targeted programmes specifically for fitness, sports and coaching professionals.
For a more fitness style of yoga try the Powered by Broga Zoom livestream schedule. Classes like Full Body Bootcamp Yoga, Lower Body Rehab Yoga or Yoga HIIT are meant to get the heart rate up and build toned muscles, in addition to fundamental stretching. Great if you want to get your sweat on!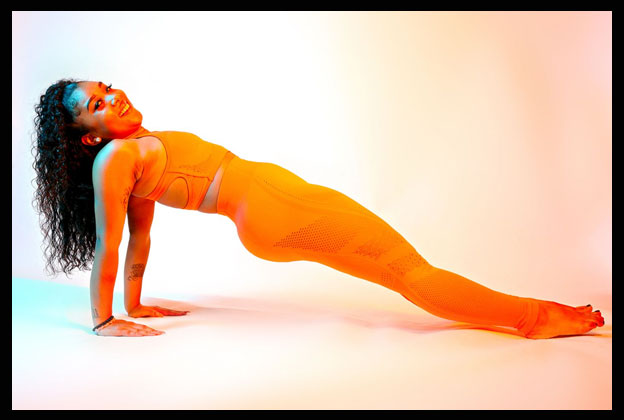 Find classes directly on broga.com or via classpass, gympass, moveGB and Yoga Near You. Livestream classes as low as £3 a class is a steal for the live interaction and feedback you get on Zoom.
Features 3,000-plus classes for all levels and experience, with a massive variety of styles from Ashtanga and Vinyasa through to Yin and Restorative, as well as handstands, arm balancing and other yoga challenges. Lots of meditation too, plus unique course offerings where students can learn traditional yoga philosophy, history, Vedic chanting, Ayurveda and more.
You'll also find specialty live immersive programmes and workshops, weekly interactive live classes all on multiple platforms including a web app and a newly-released mobile app for multidevice and on-the-go streaming.
Built by yogis for yogis — founder Kino MacGregor is one of the most familiar faces in the yoga world today — and dedicated to honouring and sharing the science and history of yoga. Highly practical too with an emphasis on how to take the traditional tools and practices of yoga into your daily life.
One of the best things is the supportive and engaging Omstars member community, offering the intimacy of the in-studio experience to thousands of yogis around the world. A unique and highly-experienced community of teachers, yoga masters and educators all under one online 'roof'.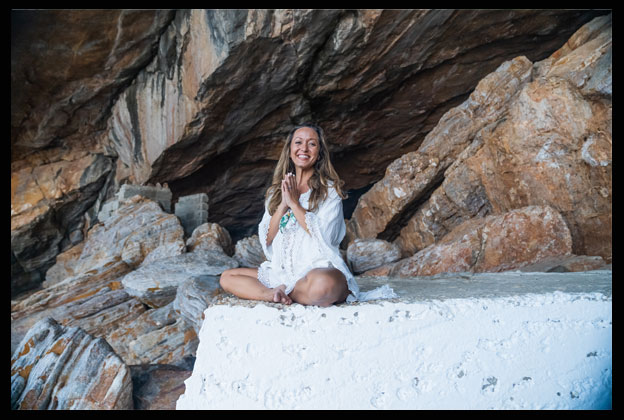 MONTHLY: $14.99: Unlimited ad-free streaming; exclusive discounts on specialty programmes and workshops; free weekly live classes; billed monthly; cancel anytime.
YEARLY: $149.99: Two months free ($12.99/month); unlimited, ad-free streaming; exclusive discounts on specialty programmes and workshops; free weekly live classes; billed annually; one year commitment.
Zen Ki Yoga Online was set up in 2012 by Janie Larmour, who has been teaching health and fitness for 26 years (including 21 years teaching yoga). She's taught all over the English-speaking world, from Australia to the USA and you may have caught her teaching at the OM Yoga Show in London in recent years. In fact, Larmour used to be personal trainer to the stars including Oscar-winning movie director Baz Luhrmann and singer and actress Natalie Imbruglia (yes, Beth off Neighbours!) so you're in good hands. This is a site with a subtle difference to many other yoga providers. "Zen Ki Yoga is very different from most forms of yoga and not based on sun salutations," says Larmour. "You can do an entire class lying on your back and belly. There are some standing poses and lots of sitting poses also. There are specific poses for every organ in your body."
She says Zen Ki Yoga is good for core strength and building the structure around your spine, great for energy flow through the pelvis (so great for reproductive health) and that she's enjoyed success in helping people become pain-free even with spinal degeneration.
"You can feel the energy moving in certain parts of your meridians after doing many of the meridian poses. You can target specific parts of your body for weight loss and toning because every part of your body relates to different places."
Zen Ki Yoga is great for all ages and particularly good for ageing people, she adds. You'll also find yourself in good company on the site with students from all over the world (from Australia and the UK to more exotic locations like Fiji and Tanzania. There are also teacher training modules online for those wishing to explore Zen Ki Yoga in more depth.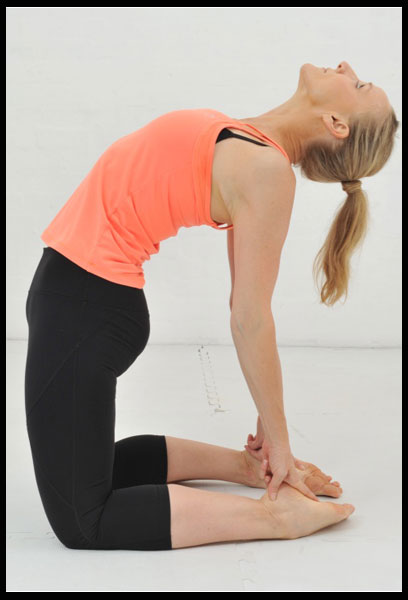 MONTHLY: $14.99: Unlimited ad-free streaming; exclusive discounts on specialty programmes and workshops; free weekly live classes; billed monthly; cancel anytime.
YEARLY: $149.99: Two months free ($12.99/month); unlimited, ad-free streaming; exclusive discounts on specialty programmes and workshops; free weekly live classes; billed annually; one year commitment.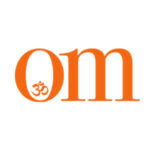 First published in November 2009, OM yoga magazine has become the most popular yoga title in the UK. Available from all major supermarkets, independents and newsstands across the UK. Also available on all digital platforms.