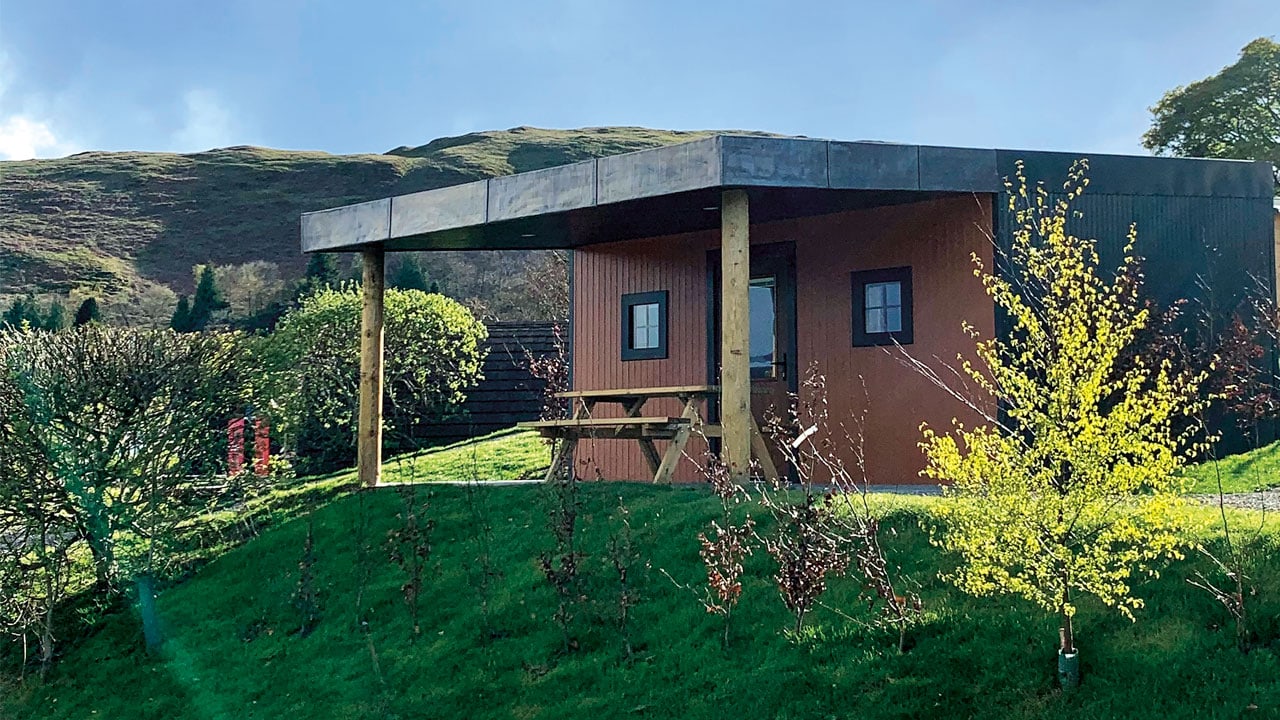 Gingerbread houses
Keep your eco credentials clean with a stay at one of the new Gingerbread Houses at The Quiet Site
The Quiet Site, an award-winning carbon neutral holiday park in Cumbria's Lake District, is opening 15 new accommodations — nicknamed Gingerbread Houses — for this month. The new units will be 100% energy positive, being able to generate their own energy via ground source heat pumps and solar PV panels.
Wrapped with a 'ginger' beech hedge, each unit is set into the landscape and offers fantastic views over Ullswater. Sleeping two adults and up to four children, features include: private WC, shower and basin, simple kitchen, underfloor heating, large covered deck, picnic table, BBQ stone, fast WiFi — and a great view.
Other facilities at The Quiet Site include the Quiet Bar, which dates back to 1680, a zero-waste shop, children's' games room and adventure playground, laundry room and dog and boot wash room, plus, also new to 2021, the Quiet Bite, a zero-waste coffee and pizza takeaway hut which opened in May.
As well as the new Gingerbread Houses, other accommodation options include luxury glamping cabins, timber camping pods, underground Hobbit Holes and self-catering holiday cottages, as well as all-weather tent pitches and hard standing pitches for caravans and motorhomes.
Then there's the great outdoors: the site occupies a magnificent position overlooking Ullswater, the second largest lake in the Lake District. Perfect for a spot of Instagram yoga in the morning before the rest of family wakes up!
Stays in the Gingerbread Houses cost between £100 and £150 per night.
For information visit: thequietsite.co.uk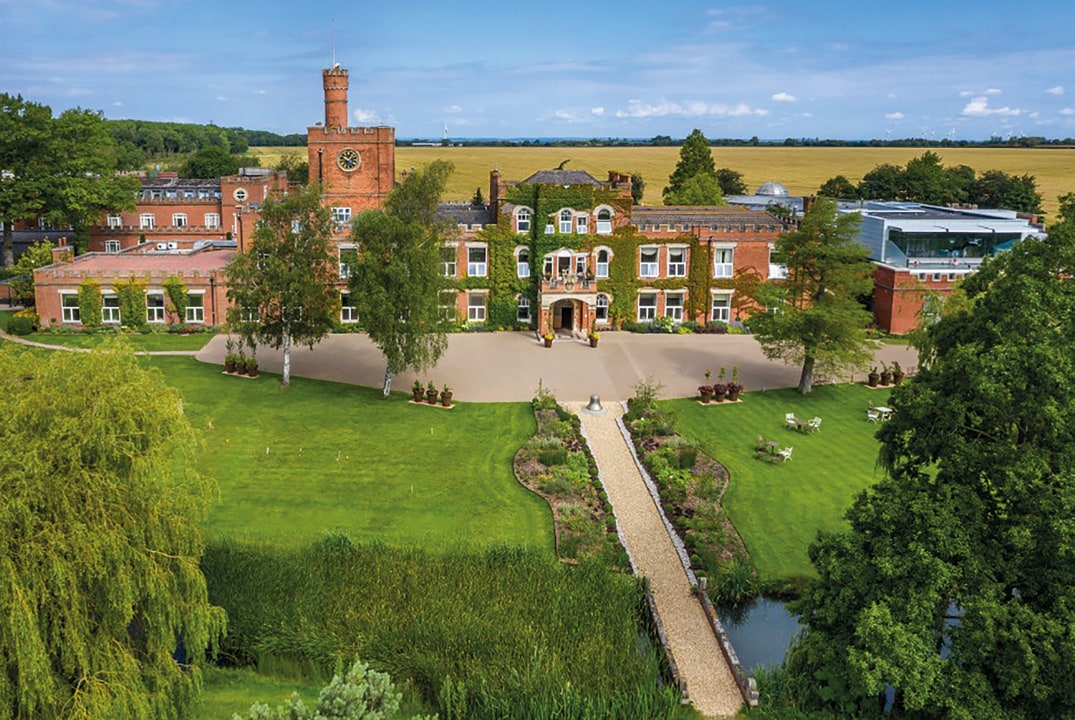 Heart + Soul Fitness
A new health and wellbeing break from leading spa, Ragdale Hall
Super spa Ragdale Hall in Leicestershire has a brand-new health and fitness offering, Heart + Soul Fitness. It's perfect for all yoga fans seeking an extra dose of pampering indulgence from one of Britain's best-known wellness destinations.
Heart + Soul Fitness is the latest addition to the award-winning venue's vast array of spa, dining and relaxation breaks. Here, you're not just entering a new fitness space, but joining a movement where all sweat, smile and succeed together; a place where fitness is not a number but an intention.
Beyond the sleek industrial luxe of the gym, you can become totally immersed in two distinct studio experiences that will lift your heart and shift your soul, ultimately helping you to connect to the best version of yourself.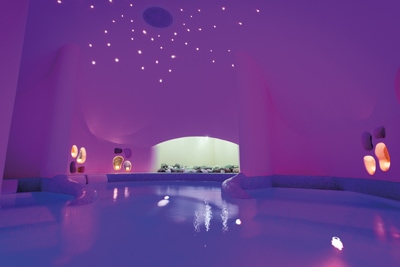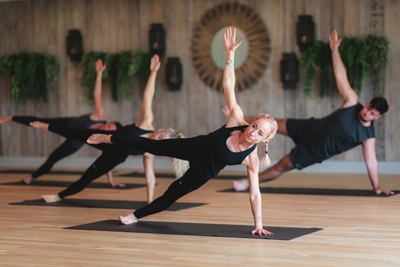 New signature classes include Wave, a flowing blend of yoga, Pilates and contemporary dance to strengthen and lengthen the body. Then there's the new Silent Stretch: unique to Ragdale, this class is guided by the instructor with non-verbal communication, allowing you to feel and explore stretched within controlled ranges of movement. Oh, and don't forget the blissful Candlelight Stretch either, an all-over body mobility and stretch class and a great end to a busy day.
The Heart + Soul community is a place for all ages, shapes, sizes and abilities to come together to carry out their workout routine with one goal in mind: to be a little bit better, whether that's physically, mentally, or both.
Plus you get to indulge the senses in all of the other wonders of Ragdale Hall, a place commonly named the nation's top spa. That includes a team over 130 therapists and a huge and ever-evolving treatments menu. You'll be pampered to your heart's content.
Find out more about the world of Ragdale Hall at: ragdalehall.co.uk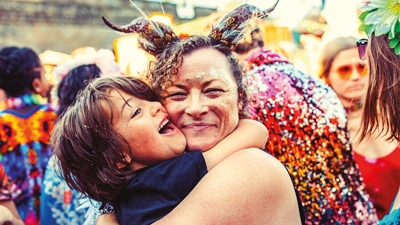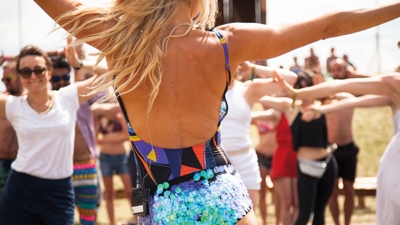 Youphoria festival
New wellness weekender, Youphoria debuts this month
Youphoria is a new wellness weekender designed to help you fill up on the feel good. Unveiling its first festival at Knebworth Park, Hertfordshire on September 24-26, 2021, it offers an exciting pick n' mix of fun and unique experiences in wellness all just 40 minutes from London's Kings Cross station.
Expect high energy morning raves, uplifting DJ mixes and roller-skating, with a dreamy mix of yoga flows, meditation and sound baths along with inspiring talks to help you wise up.
Fun for all the family. Guests can opt to stay for the weekend or swing by for the day.
"Never has there been a better time to get together for a good dose of fun and silliness," says Youphoria founder, Julia Benfield. "We've created Youphoria to help people shake off the serious after the very heavy year we have had — it's time to wave away the worries and fill up on the feel good!"
Youphoria takes place from September 24-26, 2021 at Knebworth Park, Hertfordshire (near Stevenage). Day and weekend passes available for children and adults. Visit website for further ticket details: youphoria-festival.co.uk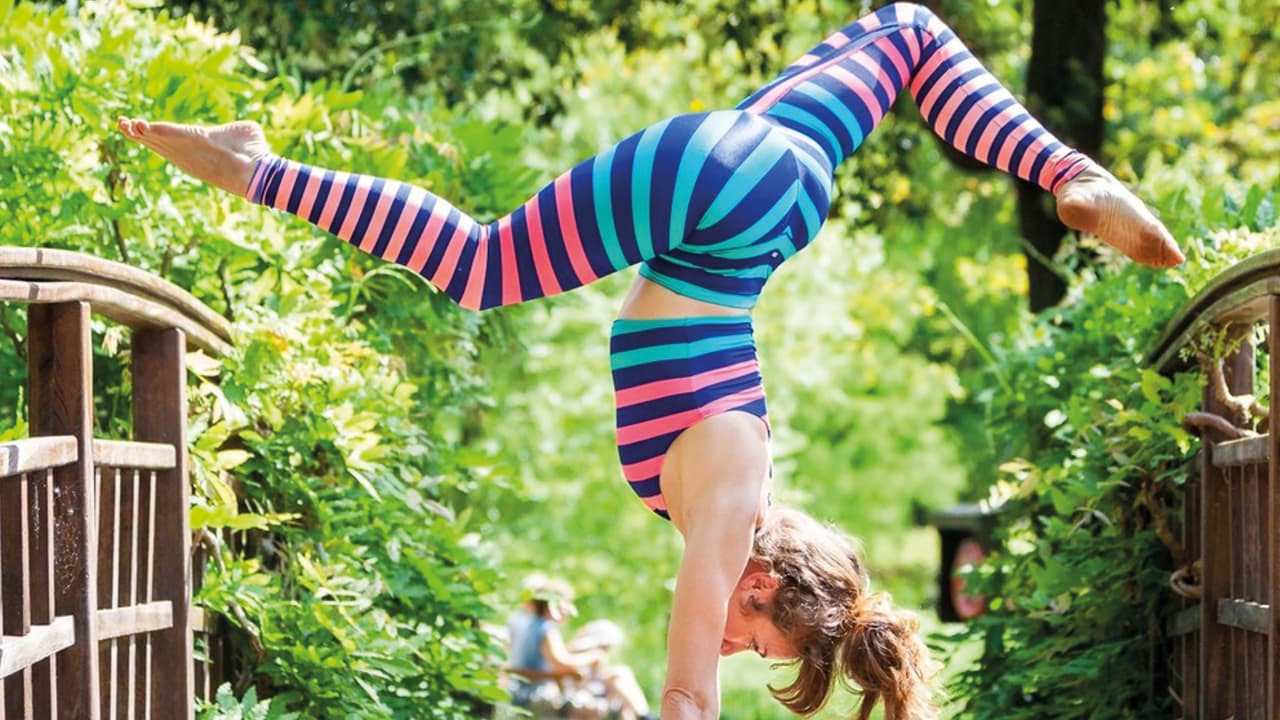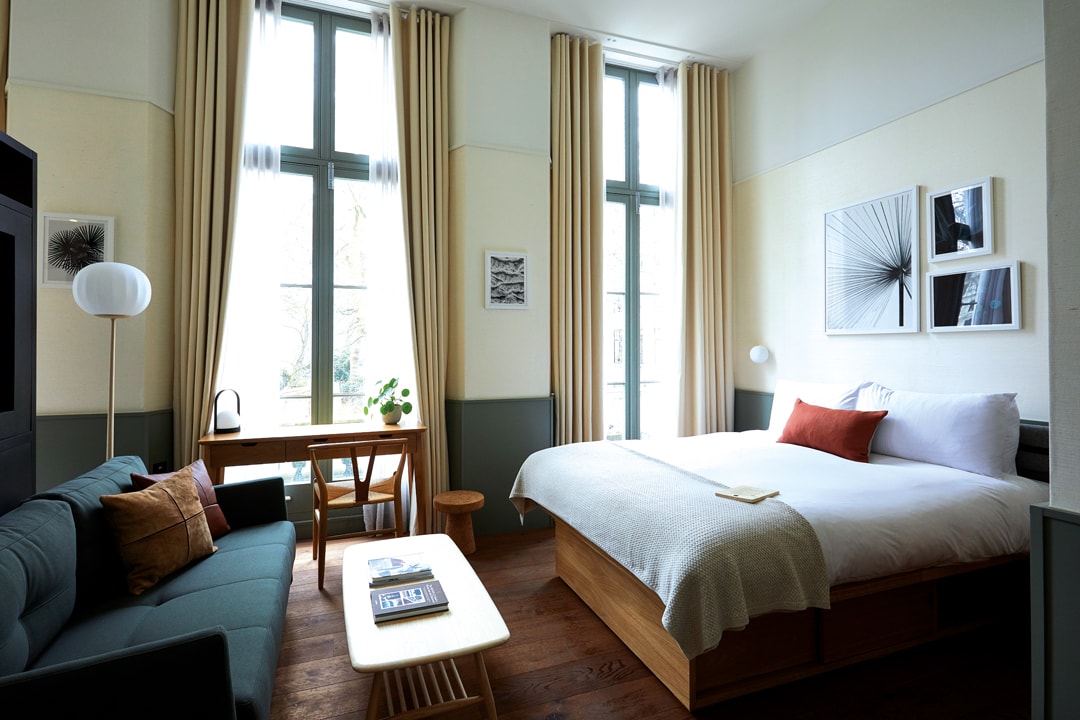 Inhabit Hotels
A new yoga-friendly hotel in London for wellness warriors
Inhabit Hotels is a hotel brand where community and wellness are top priorities.
Building on the success of its first London property, Inhabit Southwick Street, it is now opening a second site this autumn in its mission to create restorative, environmentally and socially-conscious places to stay in the city.
The new property is located a stone's throw from its sister hotel, within a series of Georgian townhouses on a leafy corner of Paddington, W2.
The wellness centre will host daily activities, including vinyasa flow and yin yoga, Pilates and complimentary morning meditation classes. The gym also boasts its own Peloton Bike, where guests can join live classes streamed directly from Peloton's NYC studio. Spa treatments are also offered within serene treatment rooms and there's a partnership with Tokyo Bike that allows guests to rent bicycles and helmets to explore the city on two wheels.
The new hotel also wants to champion social connectedness, intellectual expansion and environmental responsibility with regular workshops, lectures and events curated to help guests recharge, invigorate, connect and learn.
Nightly rates start from £170, based on double occupancy. Visit: inhabithotels.com
Bath time
Luxury wellness brand, AIRE Ancient Baths, has officially opened its first UK property
AIRE Ancient Baths is located in a spectacular, historical building in Covent Garden with a unique heritage. Guests can look forward to unwinding in thermal baths with varying temperatures, as well as relaxing massages and signature wellness experiences.
The London property — situated between the Strand and the Embankment Garden, in the Adelphi area — becomes the brand's eighth location, joining the seven international locations already open including Barcelona, New York City and Chicago.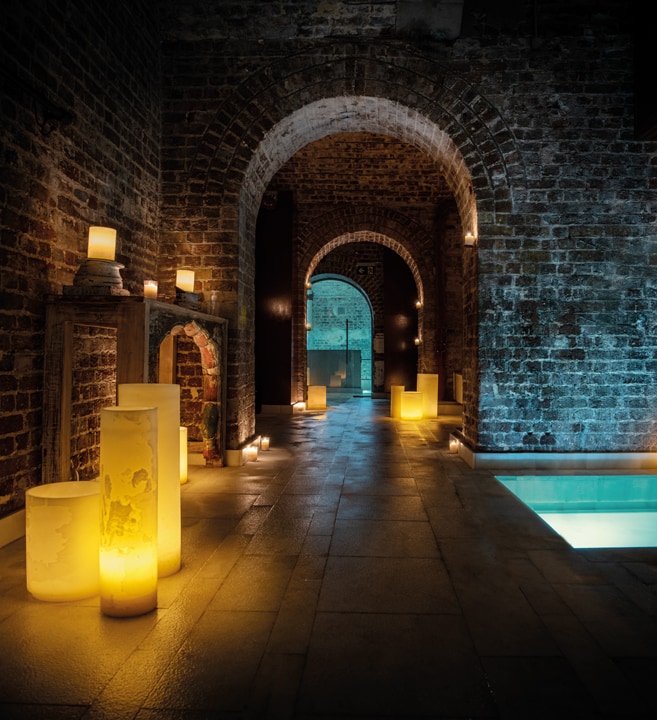 You'll be entering a world of heaven. Inspired by the ancient ritual of thermal bathing from the ancient Greek, Roman and Ottoman civilisations, AIRE's original wellness concept reimagines this tradition for the modern day. AIRE Ancient Baths takes water as the focal element and uses it to create an atmosphere of tranquillity and sophistication for guests, just steps away from the famous River Thames.
You'll also be soaking up a bit of history. The new site is located in a building that was once the home of Scottish novelist and playwright J.M. Barrie, the author of Peter Pan.
"We hope that AIRE will become an oasis in the heart of London, providing a centre of wellness and relaxation for both locals and travellers to enjoy," said the company's chief executive Amadeo Serra.
AIRE Ancient Baths London starts from £150 for single guests and £320 for couples. The experience includes a two-hour journey to the thermal baths with a 30-minute relaxing massage. Visit: beaire.com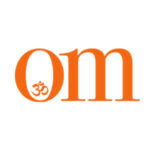 First published in November 2009, OM Yoga magazine has become the most popular yoga title in the UK. Available from all major supermarkets, independents and newsstands across the UK. Also available on all digital platforms.