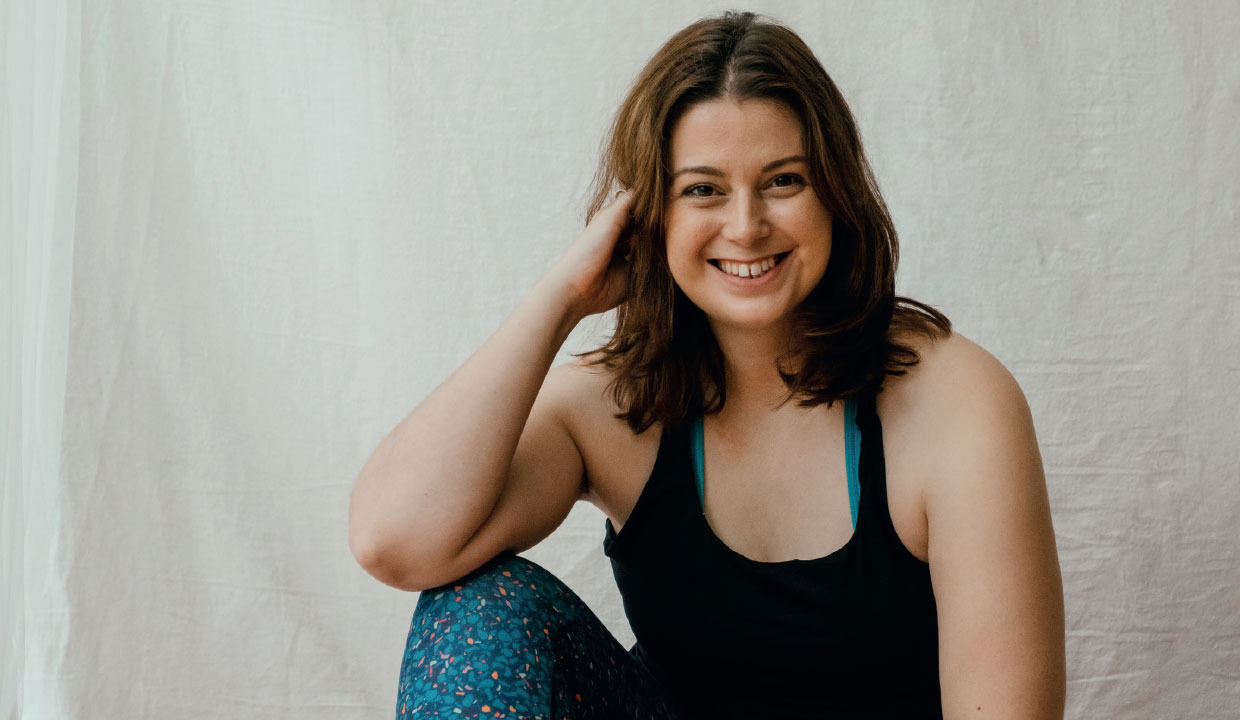 A former primary school teacher, Victoria Tso is our cover star this month. Here, she tells OM how she went from the classroom to yoga teacher training and now runs her own Inner Child Yoga School to help youngsters experience the magic of the practice.
How did you first get into yoga?
Although I've dabbled with a yoga practice since my university days, enjoying Ashtanga, Bikram and Vinyasa classes, it was during my first pregnancy when I tried antenatal yoga that I became truly hooked. The emphasis in these classes was all about connection, rest, breath and full-body health and it really spoke to me. I've since found many more classes which resonate with me and know I need different styles of yoga at different times. I wish I'd done my research sooner to find styles which really aligned with me.
It was when I experienced how much yoga was improving my own life that I realised how much it would benefit the children I was teaching in primary schools. I did my yoga teacher training and a 95-hour children's yoga teacher training…and the Inner Child Yoga School was founded!
Why did you choose to focus on
children's yoga?
Simply because it's so needed. Our children are finding it harder and harder to maintain both their physical and mental health and I believe sharing yoga with children empowers them to help themselves. Whilst teaching in primary schools I taught many children who struggled with anxiety, low body confidence or just didn't have the skills to self-regulate.
Yoga was helping me with all these things and also got me moving my body regularly — it seemed like an obvious link to me that we should be teaching this to children. Just imagine the world in a decade or two if every child learned how to self regulate, breathe and tune in to themselves. It's not a magic bullet but classes I've taught yoga to have reported how much better they felt after doing the humming bee breath before their weekly spelling test and how safe they feel on their mats away from their devices.
Teachers have also told me how much more connected their classes are and how the children who are usually their least engaged in PE lessons often look forward to yoga the most. Yoga holds so many benefits whatever age we are so why not start as young as possible? I have worked hard to create a yoga curriculum which can be taught easily in schools and meets many National Curriculum objectives.
Yoga career highlights so far?
I am immensely proud and honoured to have been invited to teach at the OM Yoga Show over the past two years and to have seen my words published in this magazine and in other publications. I'm on a mission to make the benefits of yoga available to all children and opportunities like this help me spread my message so much further. I also loved planning and filming my online yoga course for children, the Find Your Focus Series. It's a culmination of my knowledge as a yoga teacher and classroom teacher to help children build their attention spans in a fun way giving them lots of lifelong strategies. Watching it all come together after months of planning was an incredible feeling.
All that said, one of my proudest moments was when a Year Five boy told me he just needed to rest in yoga club today and pulled his mat away from the circle and lay in savasana all class. That he was self-aware enough to know what he needed and that he felt comfortable in my class to do it made me one proud yoga teacher!
Any tips for students new to yoga?
Do your research and find a class that suits what you need. Or even better, invest in some 1:1 sessions to help you get confident in the basics and learn what you like. Yoga is diverse and there are countless different teachers and styles out there. Yoga is for everyone, and for life, and I can confidently say there is a style out there for everyone. Do a bit of research and think about what you want from class and then try a few classes to find your perfect fit.
If you're looking for a children's class I'd recommend checking the teacher has a children's yoga qualification and asking them what a typical class looks like. Everyone has their own style and children gel with different teachers just like adults do. I'd recommend they take a water bottle, wear comfortable clothing and have an open mind!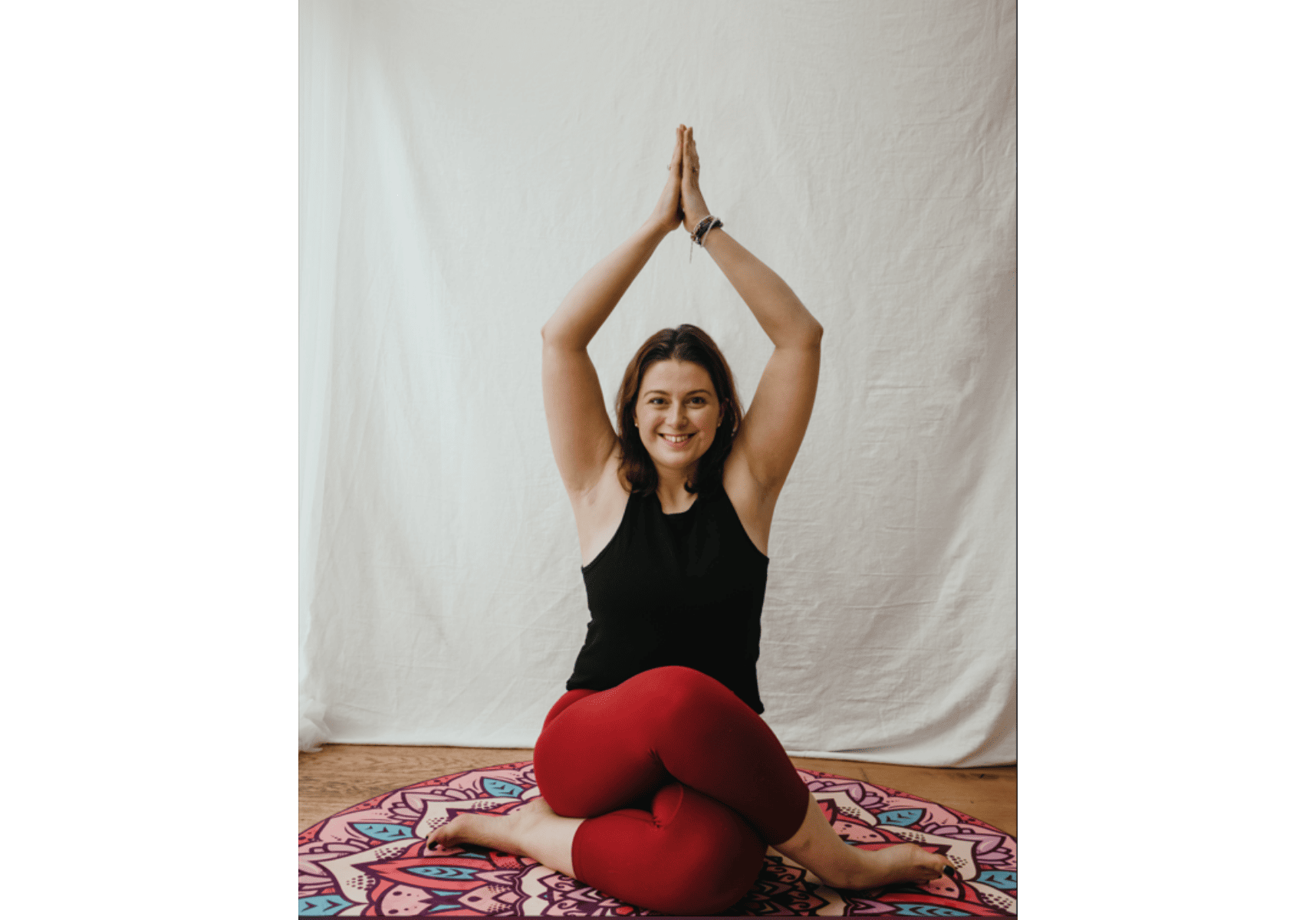 Three words to describe your teaching style?
I mostly teach children and always try to keep my classes playful, authentic and accessible. When I teach an adult class I hope people feel they can come as they are and take what they need.
What do you do when you're not doing yoga?
As a mum of two sons aged two and four I'm pretty busy getting stuck into motherhood! I love to bake, get crafty and spend time outdoors. I also teach in an early years setting so love all the creativity, chaos and glitter that comes with working with young children. I do find that yoga manages to edge into all aspects of my life though and I try to see yoga as my lifestyle rather than just a practice I have on my mat. I use breathing techniques throughout my day and also try to practice the Yamas and Niyamas in my everyday choices.
What are your plans going forward?
I hope to keep spreading the word about children's yoga and inspiring others to do the same. I'd love to write a book for teachers full of the tips and advice I've learned along the way and maybe even run a teacher training course to help them empower the children they work with. I also have a long wish list of further trainings I'd like to take — there's just so much to learn and enjoy!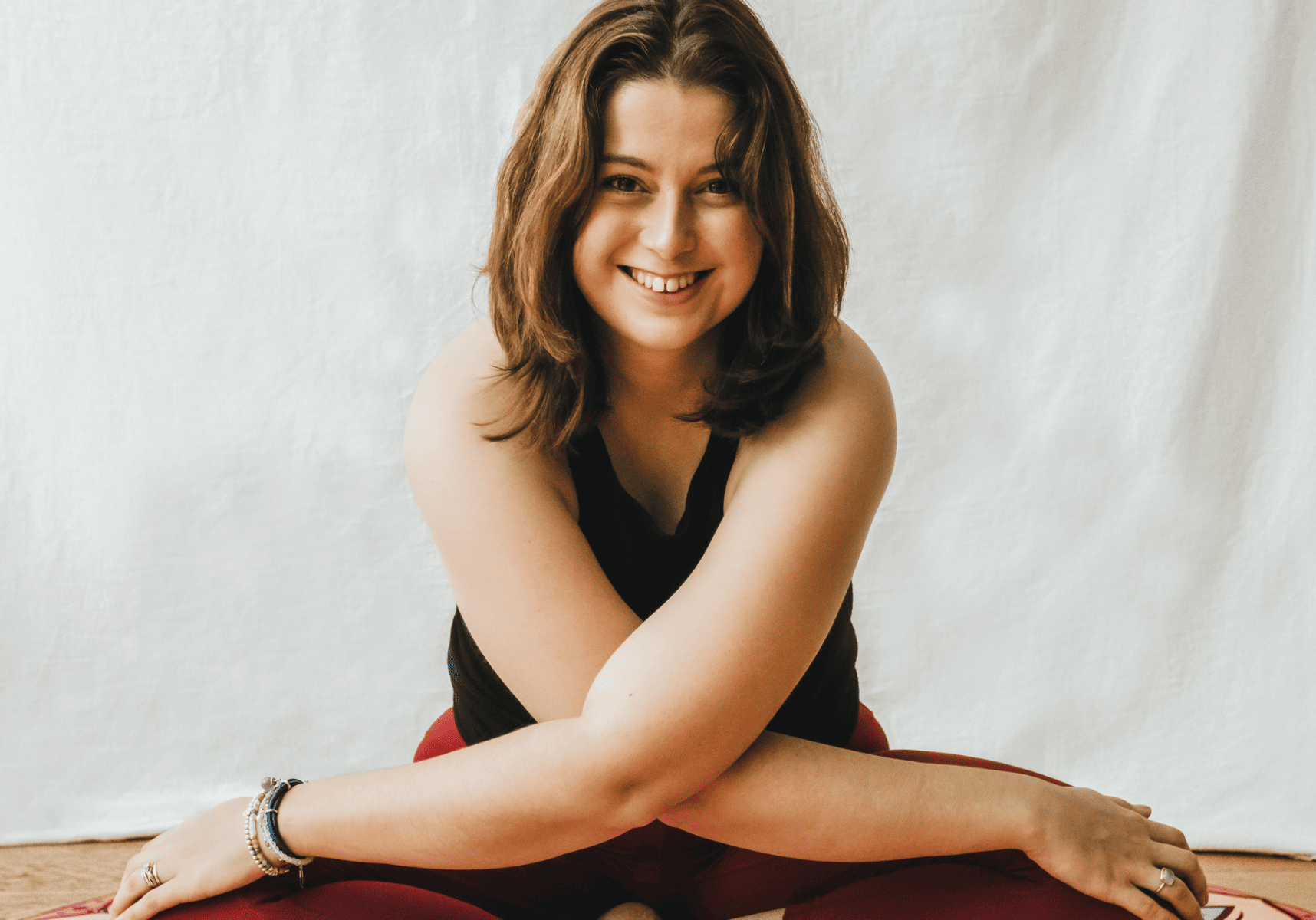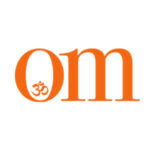 First published in November 2009, OM Yoga magazine has become the most popular yoga title in the UK. Available from all major supermarkets, independents and newsstands across the UK. Also available on all digital platforms.