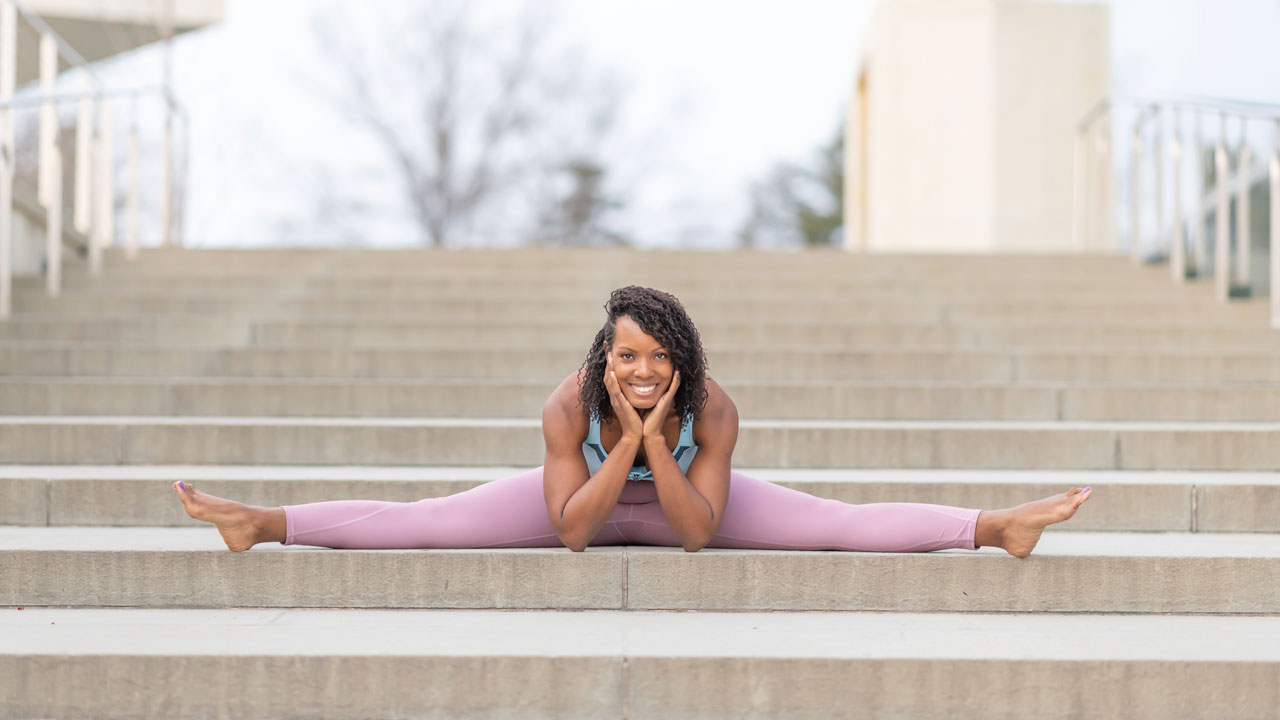 This month's OM cover star is Tiarah Flores, a yoga teacher based in New Jersey, USA. A former law enforcement officer, she talks to OM about how she got started on the yoga mat and the need to be authentic. Words and photos by Wanda Bogacka-Plucinski
How did you first get into yoga?
I have practiced yoga on and off for 10 years. My meditation practice actually led me to yoga. There was something deep within me, inviting me to practice yoga just as much as I was meditating. What really catapulted my yoga journey was a painful knee injury I incurred while running the Philadelphia Marathon in 2018. Due to the injury, I was no longer able to run and turned to yoga in an attempt to heal, practicing 4-5 days per week. Yin Yoga, in particular, became my lineage of choice because it challenged me almost as much as training for the marathon! The long holds required in Yin Yoga introduced me to a part of myself that I had never explored. Through yoga, physical therapy and strength training, I was able to heal my knee.
What does yoga give you personally?
Yoga gives me a safe space to explore the depths of myself. When I'm on my mat, I discover new parts of me; new strengths as well as new weaknesses.
Who inspired you in the early days?
One of my earliest yoga teachers was Six Galindez. Every time I attend her classes, I am mesmerised by how effortlessly she transitions from pose to pose. Six's style is so graceful and poised, like a dancer. I remember watching her flow and thinking, "I wish I could move like her."
Any other favourite teachers you'd like to mention?
As well as Six Galindez of Sensate Wellness in Newark, New Jersey, I also love @Dade2Shelby on Instagram.
How would you describe your own teaching style?
I would describe my teaching style as free flowing and authentic. I am the best at being myself. When I teach, I make my classes accessible and relatable to my students. It's important that they feel comfortable in knowing that just because I am a teacher, I too struggle just as much as they do. I am very transparent about how my body feels as well as what my strengths and limitations are.
What's the vibe like at your studio where you teach?
The vibe at Honor Yoga in Warren, New Jersey is very warm and welcoming. The owner, Cheryl McLeod, and all the teachers are supportive and very dedicated to their yoga practice as well as their students. It's more than a studio really, it's a community.
How did the studio cope during the lockdowns?
Unfortunately, the studio closed for six months due to federal mandates. There was a quick transition to online classes to help students and teachers continue with their practice at home as well as keep people connected. Once the studio re-opened, there were other challenges, such as mandated class size guidelines, reducing in-person classes by half the size. Although enrolment and class sizes are still down, the studio represents resilience and hope for the future. If we come together as a community, anything is possible.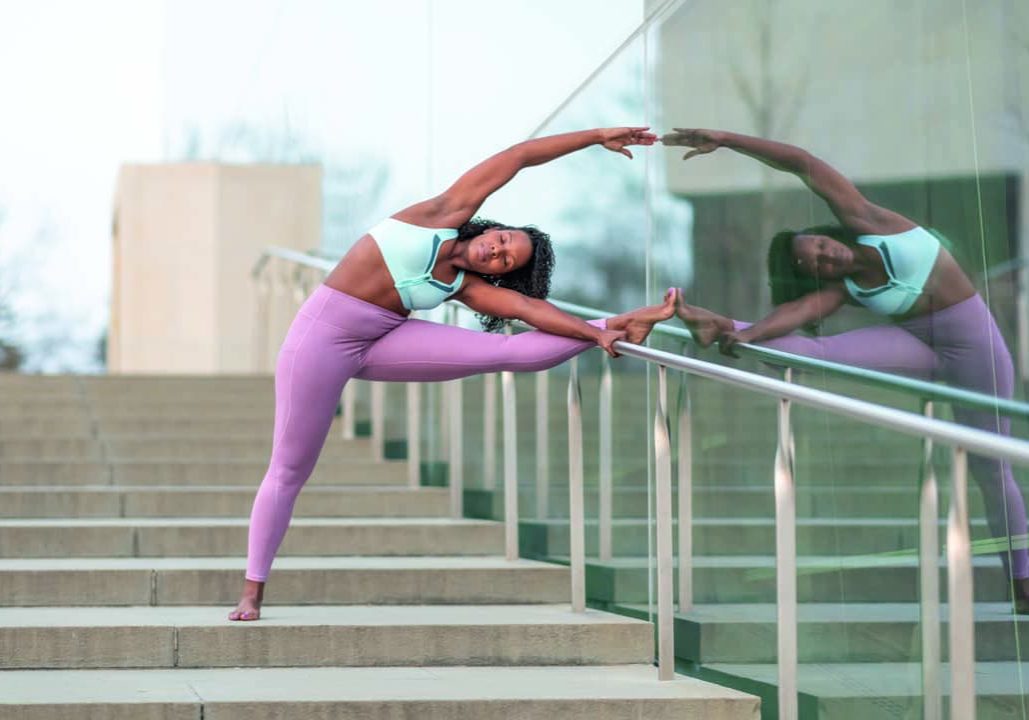 Yoga career highs so far?
A yoga career high for me has been teaching yoga in the park (shout out to Hadiyyah Bryant of Lotus Soul Yoga for the opportunity!). Teaching yoga in the park was such a humbling and grounding experience that kept me on my toes. There were days where 50 to 60 people at a time would show up to practice from all different walks of life, different levels and different styles. Even my son joined in on the practice. This opportunity allowed me to hone my skills as a teacher and allowed me to gain confidence in knowing that it doesn't matter how small or large the class is, it's important to just show up and trust in your knowledge.
What are your plans going forward?
Honestly, I don't know. I had so many plans for my teaching career before the pandemic, but now I've learned to be more fluid, open and receptive to the unknown, allowing my spirit to guide me, especially when it comes to teaching. My plan is to trust my intuition and pursue more of what I love.
Any advice for new yoga teachers just starting out?
The most important thing new teachers can do is find their voice, which starts by being their most unapologetic selves. We might start off by emulating the teacher we admire, but our authentic style of teaching is the best gift we can offer our students.
Do you think teachers should keep parallel careers running to support themselves, especially in the early days?
Absolutely! I was a law enforcement officer for the federal government when I started teaching, which gave me a steady stream of income to support my everyday living. I think it's important to develop passion for your practice first before becoming a teacher. Then, you'll have clarity around where you want to take it in terms of your career.
Any tips for students new to yoga?
Just show up! Yoga is for everybody. It doesn't matter about your background, race, age, religion, weight, orientation or level of flexibility. Just show up and start wherever you are.
What do you do when you're not doing yoga?
I enjoy running, reading and cooking in my spare time.
Any tips for incorporating yoga into ordinary activities?
When watching TV, try sitting on the floor and practice some easy hip openers, such as Pigeon pose. While working at your desk, try seated Cat/Cows in your office chair, neck rolls or puppy stretches against the wall. It's a great way to release tension and increase blood flow. Most importantly, close your eyes and take a few deep breaths through your nose and exhale though the mouth to calm your nervous system.
Are there any people who supported you on your journey as a yoga instructor that you would like to thank?
Yes, I'd like to send a special thanks to Vanessa Lherrison of Black Girl Yoga for all of her encouragement, advice and support in my yoga journey; Naomi P. Fox for teaching me Yin Yoga; Cheryl McCleod for believing in me and offering me my first yoga teaching job at Honor Yoga Warren, New Jersey; and Wanda Bogacka-Plucinski for taking these amazing photographs of me!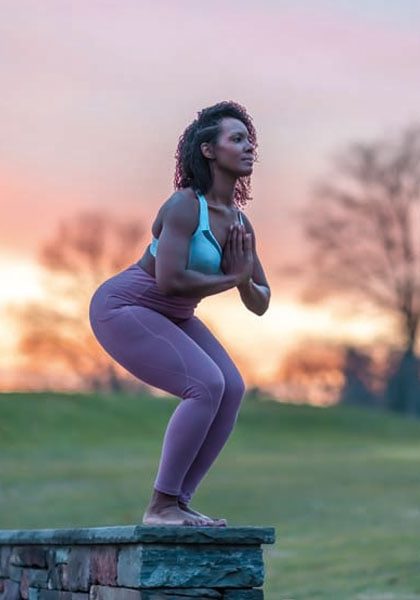 Favourite book?
The Power of Your Subconscious Mind by Joseph Murphy
Favourite go-to health drink?
Hot matcha latte with oat milk
Most inspiring quote?
"Your task is not to seek for love, but merely to seek and find all the barriers within yourself that you have built against it." – Rumi
Favourite yoga pose?
Lizard pose because it's extremely challenging for me and invites a deep release in my hips.
If you could take a class as a student with any teacher from anywhere and from any period of time (now or in the distant past) who would it be with and why?
If I could take a class with any teacher, it would be Jason Crandell. I love his teaching style because it's very technical and alignment based. I've found that some of the most basic yoga poses, if done correctly, prove to be very challenging and rewarding at the same time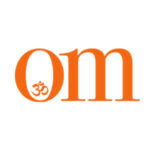 First published in November 2009, OM Yoga magazine has become the most popular yoga title in the UK. Available from all major supermarkets, independents and newsstands across the UK. Also available on all digital platforms.