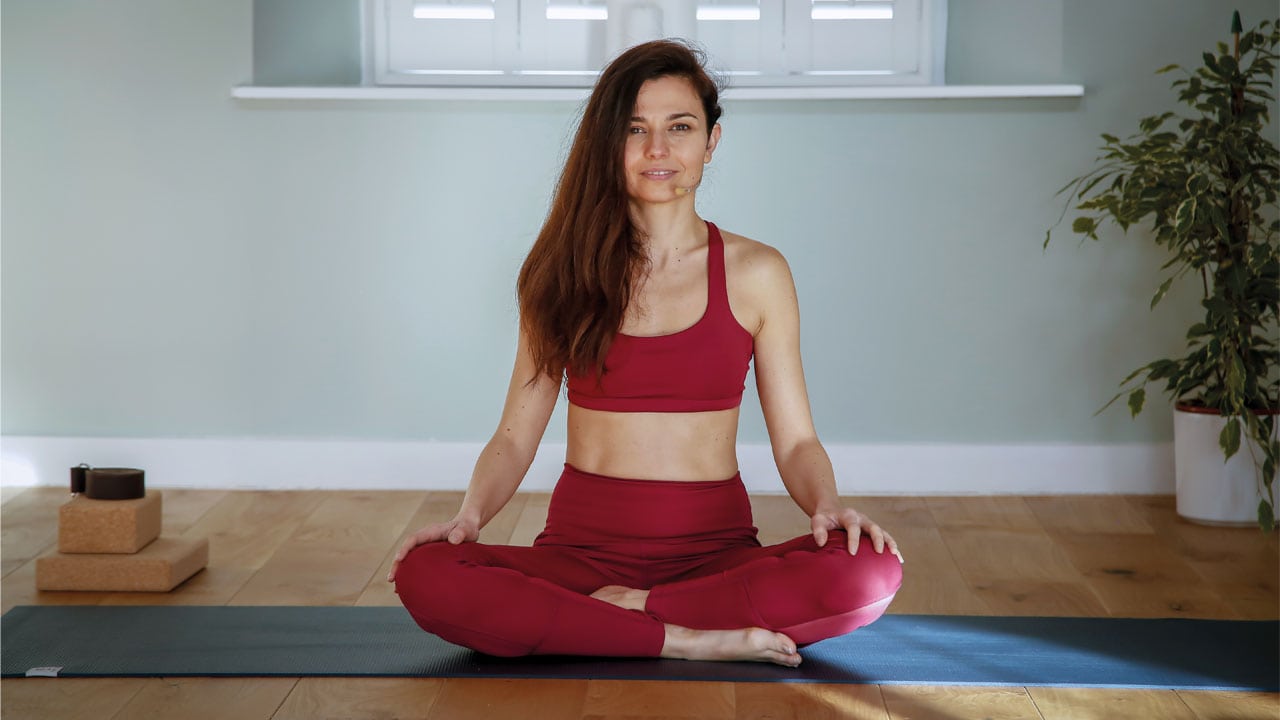 Yoga and Pilates teacher, studio owner and fitness fashion entrepreneur, Ebru Evrim, tells OM that small steps on the mat can still yield extraordinary results
How did you first get into yoga?
I worked in Istanbul as a pathologist, and then moved into advertising, with a focus on digital marketing. We worked with international brands such as Microsoft, Cadbury and Colgate on their digital campaigns.
Like any other city, Istanbul can be fast and stressful at times, and I began to practice yoga to help manage that.
My yoga journey started with meditative Raj Yoga practice at Brahma Kumaris in Istanbul. Then I completed a 200-hour intensive teacher training course in Ashtanga Vinyasa/Hatha Yoga with Lalit Kumar at the Himalaya Yoga Valley in Goa, India in 2016. And I did a Relax and Renew restorative teacher training with Judith Lasater (who did extensive study with BKS Iyengar in India and the USA) in 2018.
Who inspired you in those early days?
I worked with a number of Turkish teachers in those early days. But my yoga turned a corner when I went on my teacher training retreat in India, and practiced Ashtanga Yoga for a month there under Lalit Kumar.
Another person is Judith Lasater as she is such an inspiration.
What does yoga give you personally?
So many things, but the contribution it makes to my physical and mental wellbeing is the thing I value the most.
Any favourite teachers or studios?
So many things, but the contribution it makes to my physical and mental wellbeing is the thing I value the most. I have my own studio and work with different freelance yoga teachers. But Sam Hughes, our studio manager and experienced head teacher, is amazing! She does yoga practice and teaches yoga from the heart, such a beautiful soul.
What's the vibe like at your studio?
We are building a boutique brand, so we set ourselves high product and service standards, but in a relaxed setting. We want our clients to get every ounce of benefit possible from their own practice, and to create a practice that is true to them as individuals; physically, emotionally and spiritually. Our underheated floor is the best part in Savasana to make connection easier. We have a communal area where our members are free to hang out and chat among themselves or with teachers.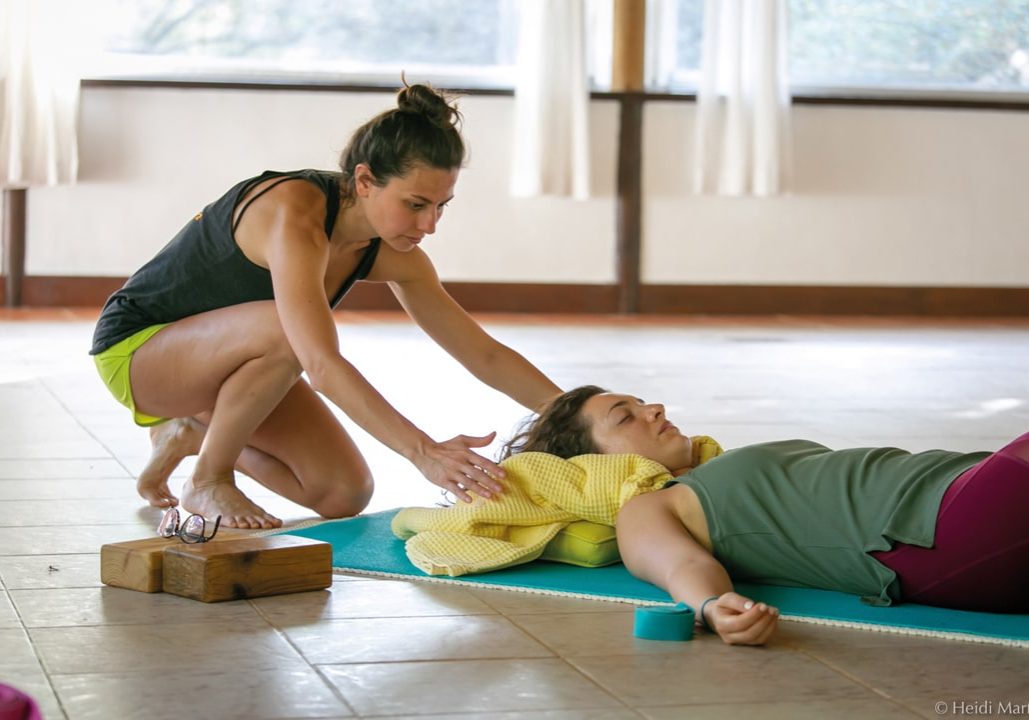 How did the studio cope during the lockdowns?
It was almost impossible to develop any momentum with all the stop-start, but we have a membership system, and our members were very loyal, so with some government help and loans, we got thorough it okay.
How would you describe your own teaching style?
I prefer to keep my classes light and entertaining. I like my students to laugh a bit and relax, but at the same time I put a lot of effort and energy into the individual needs of each attendee.
Yoga career highs so far?
I started my yoga teaching journey in the Yorkshire Dales after I moved there in 2015, with six mats, hiring local village halls, and designing my yoga brochures. I built my classes slowly in a foreign country. I enjoyed freelancing in different venues, but nothing beats opening your own studio, and bringing a new brand into being! Now I've got a studio, and an amazing team, including designers.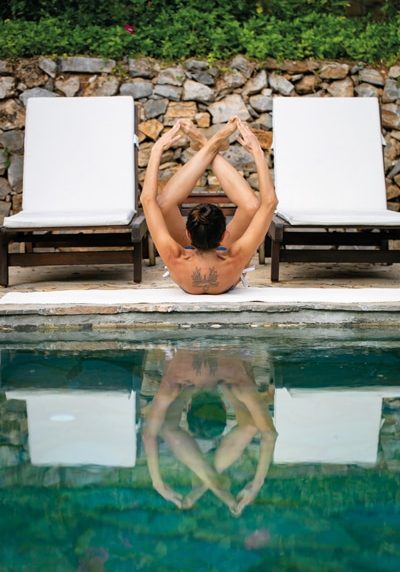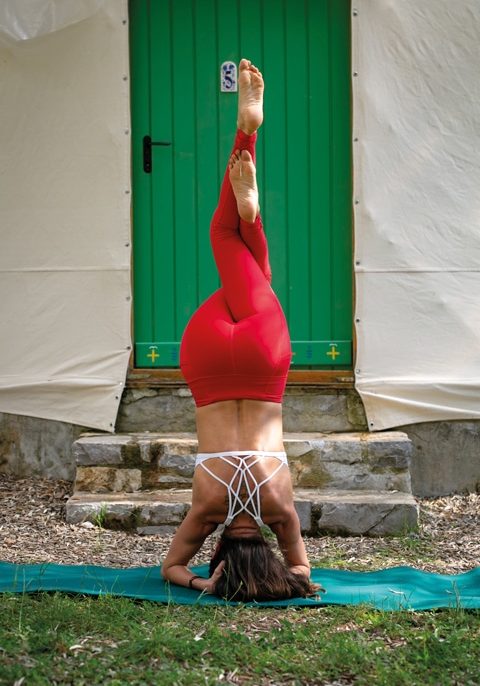 What are your plans going forward?
My second Ebru Evrim branch is on the way for early next year. So exciting!
Any advice for new yoga teachers just starting out?
Set yourself goals, and work to accomplish them one step at a time. Enjoy every step!
What do you know now that you wish you'd known at the start?
The spiritual side is so important in yoga as we are all spiritual beings in these physical bodies. But the most important thing is to remember who we are and carry this conscious mind to normal life; it's important not to lose sight of that.
Do you think new yoga teachers should keep parallel careers running especially at the beginning?
Yes, I think the best advice that everyone has heard is think twice before you give up your day job! At the right time, whatever you have done in your career can help you develop whatever it is in yoga you want to develop.
Any tips for students new to yoga?
Go easy on yourself. This is better approached as a marathon than a sprint, where small consistent steps over a longer period can bring quite extraordinary results.
What do you say to people who feel they can't do yoga because they're too old, too inflexible etc?
Choose the right class and talk to the teacher. They should be equipped to help you make your first steps. At Ebru Evrim, we have a state-of-the-art Pilates studio, and I teach Polestar Pilates which is quite scientific when compared with the more artistic yoga, and also begins with a standard health check. So if anyone has been injured, or has other reservations or issues that require closer examination, we'd most likely offer them that as a starting point.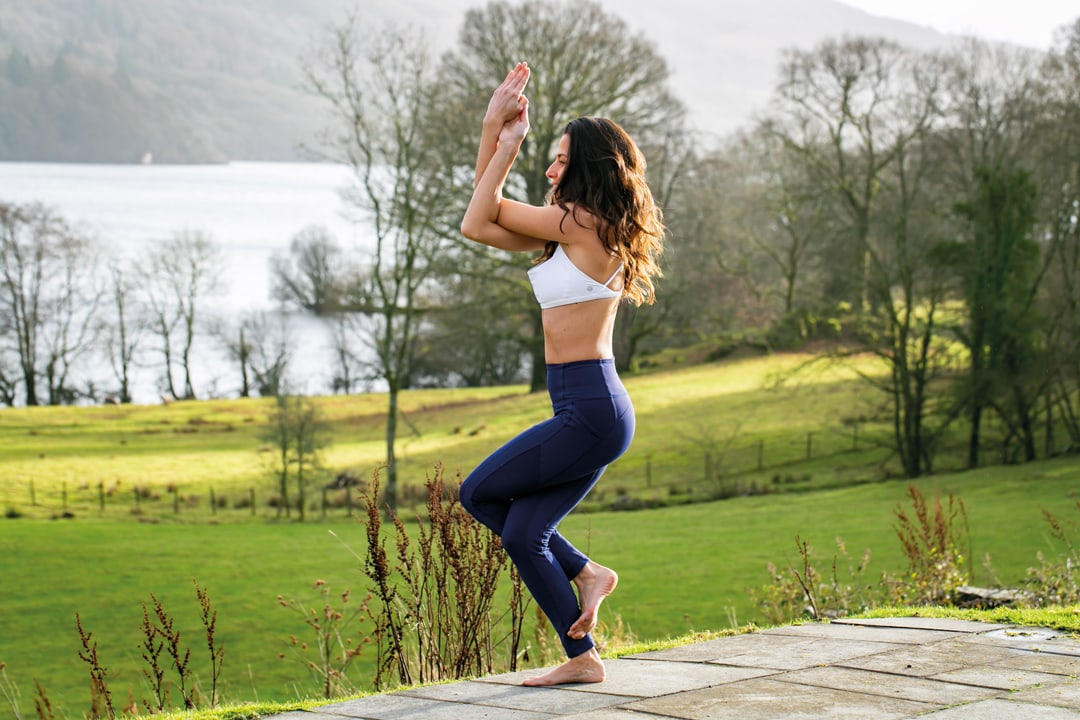 What do you do when you're not doing yoga?
I have a busy business schedule usually. The Yorkshire Dales is a great place to live, with stunning natural scenery, and I have grown to love walking with my friends. Spending time with my seven-year-old son is another source of joy, as is a night out when the opportunity arises!
Any tips for incorporating yoga habits into daily life?
Try to stay in the moment, even when you are loading the dishwasher…and, most importantly, breathe! A little yoga every day, and a class now and again, will go a long way to satisfying your social needs, and improving self-esteem…and part of that is accepting yourself as you are and feeling good about your body.
As the saying goes: 'He, or she, who hesitates is lost'. Yoga can be an aim in itself, but it is also an excellent means to achieve any other aim…so buy some Ebru Evrim leggings, and get started right now!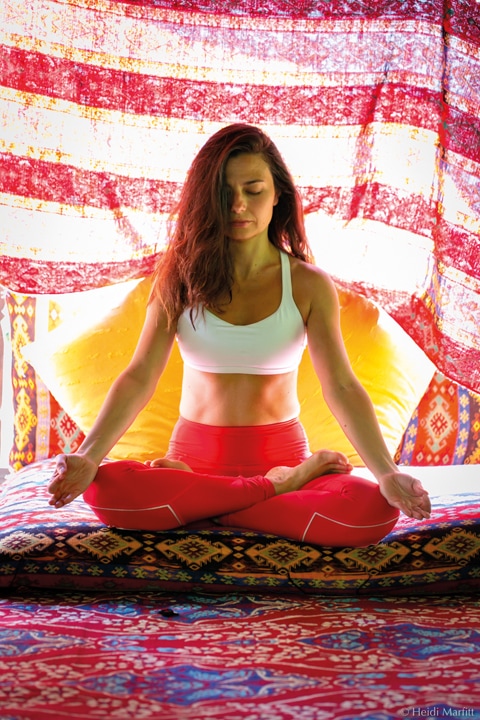 Find out more about the world of Ebru Evrim (including studio and class updates and yoga fashion inspiration) at: ebruevrim.com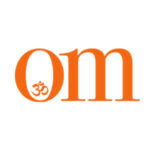 First published in November 2009, OM Yoga magazine has become the most popular yoga title in the UK. Available from all major supermarkets, independents and newsstands across the UK. Also available on all digital platforms.