Head And Heart: Yoga Therapy And Art Therapy Interventions For Mental Health
Ellen G Horovitz
£37.50
Handspring Publishing
This accessible and beautifully illustrated book, including the author's own artwork, outlines a distinctive method of working with patients and clients. The approach emphasises a concerted partnership in health, where the therapist co-creates with the client or patient, in order to bring about wellness. In a unique presentation, the author combines yoga therapy and art therapy in a sophisticated yet accessible manner, comprehensively detailing techniques – exercises, warm up techniques, breathing, assessments, prop usage and more - to effect positive client outcomes. She also shows how to track efficacy and change over time. A valuable resource for both art and yoga therapists as well as conventional mental health providers.
Radiant Rest: Yoga Nidra For Deep Relaxation & Awakened Clarity
Tracee Stanley
$16.95
Shambhala Publications
In Radiant Rest, you'll learn that Yoga Nidra is more than a technique; it is a state of consciousness and the nurturing quality of the goddess. When we embrace our birthright to experience deep dreamless sleep we open ourselves up to grace; we begin to see how we have been asleep in our lives and we wake up to our magnificence. In this book, Tracee Stanley guides individuals towards the door of awakening to their true nature: full of luminosity, truth, wisdom, and bliss. She offers heart-centred practices and techniques for everyday living, and ancient rituals for modern times
Rituals of the Soul: Using the 8 Ancient Principles of Yoga to Create a Modern & Meaningful Life
Kori Hahn
£13.99
New World Library
Rituals for the Soul empowers readers to create a customised yoga prescription that will help them hear and start acting on their intuition to realise the life of their dreams. The eight-step strategy the author offers is based on the teachings of the world's greatest (and oldest) yogis in an ancient text called the Yoga Sutras of Patanjali, which can be challenging to understand in its original form. Hahn offers her own interpretations and real-life examples from her life as a yogi, bohemian, surfer, and mama to make each of the eight principles easier to integrate into modern life.
Inner Harmony: Living In Balance
Jon Kolkin
£35
teNeues
This book is a groundbreaking collection of more than 200 stunning black-and-white and select colour images by award winning photographer and physician Jon Kolkin. It explores how and why Buddhist practices have come to inspire and enlighten people worldwide, offering insight into the universally relevant principles that can enhance our ability to live a less stressful, more balanced life, regardless of one's spiritual path. For over a decade, Jon Kolkin photographed the everyday life of Buddhist monastics and laypeople throughout southeast Asia, revealing keen insight into the otherwise hushed world of meditation and mindfulness.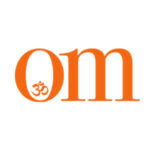 First published in November 2009, OM Yoga magazine has become the most popular yoga title in the UK. Available from all major supermarkets, independents and newsstands across the UK. Also available on all digital platforms.