Rest + Calm — Gentle Yoga And Mindful Practices To Nurture And Restore Yourself
Green Tree
£14.99
Publishing on March 3, 2022, this book from OM columnist, Paula Hines, offers an inspiring, accessible and beautifully illustrated look into nurturing and restorative yoga and mindful practices. Divided into two parts: REST — simple, profound, nourishing restorative poses and sequences; and CALM — practical tips and techniques for intentional living day-to-day, and emotional rescue for when it feels like you have no time. A 'rest toolkit' to dip into whenever you need it, Rest + Calm is designed to be your nurturing friend and the supportive hug that we all need from time to time.
The White Game — Achieving Peak Performance With The Power Of Presence
Peter Kronig & Chris Corbett
Grove Publishing
£11
The state of mindful inner balance that top athletes reach during a breakthrough performance comes from being fully present. This experience isn't limited to sports professionals but reflects a possibility that anyone can learn to bring fulfilment and joy in their life. This book uses anecdotes from skiing to help you discover how to overcome your fears while developing awareness through feeling your actions. Discover practical ways to remedy the ever-increasing stress and noise that is constantly bombarding us, cultivate a deep connection to the world around you and discover the happiness waiting behind every breath.
Rise And Shine - How To Transform Your Life, Morning By Morning
Kate Oliver & Toby Oliver
Little Brown
£9.99
Invite more happiness, wellbeing and success into your life, one morning at a time. The way you start your morning matters — it sets the tone for the rest of your day, shaping your mood, focus and productivity. In Rise and Shine, the authors share their innovative approach to embracing mornings: the S.H.I.N.E. method. A unique and flexible way to build positive, long-term habits, it represents the five elements we all need in our mornings: silence, happiness, intention, nourishment and exercise. Includes 30 different practices that will encourage you to curate a routine that blends seamlessly with your lifestyle.
Theming Skills For Yoga Teachers - Tools To Inspire Creative And Connected Classes
Tanja Mickwitz
Singing Dragon
£17.99
Incorporating yoga philosophy, mythology, poses and nature, this book provides guidance in how to skilfully theme classes with greater depth and give students meaningful ways to integrate yoga into their lives beyond the mat. Essential reading for yoga teachers and trainees. This book inspires the creativity to offer more meaningful yoga sessions and provide a more memorable and holistic learning experience to students. Encapsulates the beauty of theming a yoga class in an accessible, explorative and inviting way.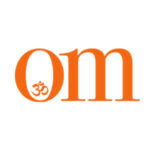 First published in November 2009, OM Yoga magazine has become the most popular yoga title in the UK. Available from all major supermarkets, independents and newsstands across the UK. Also available on all digital platforms.