Strong, Calm And Free — A Modern Guide To Yoga, Meditation And Mindful Living
Nicola Jane Hobbs £16.99 Bloomsbury
Heartfelt and deeply practical, this book invites you on a mindful adventure
of self-discovery and transformation, gently guiding you through a 10-week
journey of yoga sequences, meditations and mindful living practices. Grounded
in science and ancient wisdom, this illustrated book demystifies the philosophy
and psychology of yoga, making the 4,000-year-old practice accessible for
modern life. Written by holistic counsellor and yoga teacher, Nicola Jane Hobbs,
it shares the tools to help you navigate the peaks and valleys of modern life. A
complete guide to inner transformation and to becoming fully and fearlessly you.
The Professional Yoga Teacher's Handbook — The Ultimate Guide For Current And Aspiring Instructors
Sage Rountree
£12.99
Bloomsbury Sport
A comprehensive business guide for yoga teachers new and seasoned. This book provides advice on all aspects of teaching, from making connections with a studio, to keeping classes fresh and interesting, to the financial side of being a yoga teacher. Sage Rountree is co-owner of the Carolina Yoga Company and has been teaching for over a decade. She lives in North Carolina. The book includes stories from her own experience, journal prompts, and thoughtful workbook exercises to help aspiring yoga teachers discern their path and to provide current teachers with much-desired continuing education. This is the book every yoga teacher needs!
The Druid Garden — Gardening For A Better Future Inspired By The Ancients
Luke Eastwood
£17.99
John Hunt Publishing
A gardening book for the spiritually minded, drawing on the extant knowledge of the Druid tradition, permaculture, organic gardening and biodynamics. Far more than giving details of spiritual aspects of trees and plants, it shows the reader how to garden in a spiritual manner that is in tune with the planet, starting from the absolute basic first principles. This book also gives a handy alphabetical guide to historical and spiritual aspects of trees and plants of the Celtic world and how to grow them successfully. Explores everything from composting to planting, a must-read for seasoned gardeners and curious beginners.
Yoga For Women — 45 Sequences For Physical, Emotional & Spiritual Wellbeing
Tatiana Elle
£14.99
Green Tree
Beautifully illustrated and written, this book offers a comprehensive, inclusive programme of yoga poses and breathing techniques aimed at supporting menstrual health, menopause and libido. Featuring 45 step-by-step sequences specially designed for the female body. Sequences also tackle issues related to emotional subjects, including body image, self-esteem, stress reduction and relationships, and there are spaces in the book for the reader to write down their own thoughts and experiences along the way. Tailored to women's physiology and its specific needs, this guide offers a clear, dynamic practice that suits all levels of experience.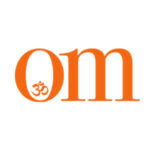 First published in November 2009, OM Yoga magazine has become the most popular yoga title in the UK. Available from all major supermarkets, independents and newsstands across the UK. Also available on all digital platforms.