Svadhyaya Breath Journal: A Companion Workbook to Restoring Prana
£19.99
Singing Dragon
Svadhyaya (self-reflective) Breath Journal is a companion workbook to Restoring Prana, a training manual on transformative breathing for yoga therapists, yoga teachers and bodyworkers. It presents the topic in a new way of understanding, applying breath to a wide range of ailments. Each chapter in Restoring Prana ends with specific practices that the reader is asked to track in a breath journal and this workbook provides a pre-formulated journal for this purpose. This workbook follows the chapter chronology of the parent text, with the key concepts highlighted and with space for breath charts, logs and reflection. Svadhyaya Breath Journal is the perfect companion to Restoring Prana and highlights the importance of practical application of theory discussed in the parent book.
Hollywood To The Himalayas: A Journey of Healing and Transformation
Sadhvi Bhagawati Saraswati
$29.99
Mandala Press
Sadhvi Bhagawati Saraswati (Sadhviji) is one of the preeminent female spiritual leaders of our time and a renowned writer, speaker, and social activist. But few know how Sadhviji reached her spiritual awakening and found inner peace. Hollywood to Himalayas is her fascinating story, detailing her time of learning, sacrifice, unbridled joy, deep challenges, ecstatic experiences, and peaceful contentment in India. Unique and powerful, and coloured by a range of emotions including laughter, sorrow, anger, faith, longing, delight, and love in its purest form, it is an inspiring, unforgettable, uplifting read. An honest memoir that tells of the world-renowned author's journey.
Reclaim Joy: A Simple Journal To Discover Simple Pleasures Every Day
Emine Rushton
£12.99
thejoyedit.co.uk
Who doesn't need more joy in their days? Embrace the extraordinary in the ordinary with this enlightening workbook featuring a mindful activity for each day of the year. That's 365 experiential prompts and rituals, and plenty of space to write, draw, and find joy, teaching and inspiring you how to live a slower, back-to-the-earth, less cluttered and more peaceful life. This book will show you how to notice, find and experience the simple things that can bring happiness back into everyday living, from harvesting foraged blackberries in a city park to listening to the sound of the rain or tuning into birdsong.
Balance Your Agni: Essential Ayurveda
Claire Paphitis
£8.99
ebury
Claire Paphitis (aka The Ayurveda Coach) revolutionises the teachings of Ayurveda with her unique approach to this very current but often confusing subject. As a practitioner, she found people were drawn to Ayurveda but didn't always know how to apply it to their daily lives. The author takes a new approach by asking readers to focus on their Agni or 'digestive fire'. The result is a practical book that can bring the benefits of Ayurveda to all. Paphitis strikes a balance between explaining the fundamentals and sharing knowledge, while providing daily and seasonal rituals, practical routines and remedies, in order to recognise what imbalances an individual's body might have, and how to go about fixing them.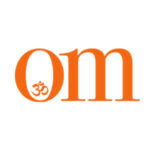 First published in November 2009, OM Yoga magazine has become the most popular yoga title in the UK. Available from all major supermarkets, independents and newsstands across the UK. Also available on all digital platforms.