Yoke: My Yoga Of Self-Acceptance
£13.95
Workman Publishing
The new book from Jessamyn Stanley, OM's cover star this month. A series of largely autobiographical essays that explore issues ranging from self-love and body liberation through to sex and sexuality. Drawing its name from a literal translation of the Sanskrit root 'yuj' from which the word 'yoga' derives, Yoke is about the yoga of the everyday — a yoga that is not just about poses but about applying the hard lessons learned on the mat to the even harder daily project of living. Yoke reflects the larger socio-economic, cultural and political landscape of our world, especially in a time when we're all being forced to collectively reckon with the inequities built into the foundations of our society. The universality of its themes make this title relatable to everyone.
Touch Is Really Strange
Steve Haines
£9.99
Singing Dragon
The latest edition to the 'Really Strange' series from Steve Haines, this science-based graphic comic reveals the complexity of touch and explores its power and limits. Used positively, touch can change pain and trauma and generate compassion and social bonding; get it wrong and it can be terrifying. Touch helps us feel real. Before we have language, our concepts are formed as we engage with a world of textures, resistance and other people. Touch is Really Strange celebrates the power of inward touch (interoception) and the use of skilful contact to promote feelings of joy, connection and vitality. A refreshing, new and enlightening exploration into the power and magic of touch.
Healing With Nature - Mindfulness And Somatic Practices To Heal From Trauma
Dr Rochelle Calvert
$15.99
New World Library
An essential guide to reconnect with your body and nature to heal from trauma. As psychologist and mindfulness teacher Rochelle Calvert explores in this powerful book, one of the greatest sources of healing from trauma is all around us — nature. In this book, Calvert shows readers how to relate to and connect with nature through the practice of mindfulness to calm and relax the nervous system, tune in to the somatic wisdom of the body to face lingering trauma and rewire it, and work with painful experiences to transform them in ways that heal the individual and contribute to healing the wider world.
Integrative Rehabilitation Practice - The Foundations Of Whole-Person Care For Health Professionals
Matt Erb & Arlene A. Schmid
£50
Singing Dragon
This edited collection is the first complete guide for rehabilitation professionals seeking to engage a whole-person, biopsychosocial and mind-body medicine integrated approach to care. Drawing on the foundations of integrative medicine, Integrative Rehabilitation Practice (IRP) goes beyond the treatment of symptoms to explore multiple levels, roots, and possible contributing factors to an individual's health experience. The book covers both the theoretical foundations of IRP and applications to practice in the fields of physical therapy, occupational therapy, yoga therapy, speech and language therapy.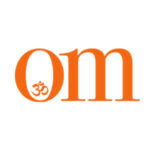 First published in November 2009, OM Yoga magazine has become the most popular yoga title in the UK. Available from all major supermarkets, independents and newsstands across the UK. Also available on all digital platforms.