Ayurveda In Yoga Teaching — A Handbook For Enriching Asana, Pranayama, Meditation and Yoga Nidra
£19.99
Singing Dragon
Part of the Yoga Teaching Guides series, this handbook shares Ayurvedic principles and practices for yoga teachers to integrate and enhance their classes. Essential reading for those wanting to deepen their understanding of yoga's sister science, including its authentic historical context, and incorporate Ayurvedic principles into their yoga teaching and sequencing. Includes chapters on teaching asana, pranayama and yoga nidra with an Ayurvedic approach, how to adapt to the seasons, integrate marma points and courses and lesson planning. 
Menopause Yoga — A Holistic Guide To Supporting Women On Their Menopause Journey
Petra Coveney
£24.99
Singing Dragon
Evidence-based guidance on using yoga practices to alleviate the most common symptoms of menopause. Bringing together western medical science and eastern wellbeing for menopause education, this book helps yoga teachers develop their understanding of menopause and women's health as well as support their students. Includes yoga and meditation practices and CBT (cognitive behavioural therapy) and self-enquiry methods to manage menopause symptoms. 
Transforming Ethnic And Race-Based Traumatic Stress With Yoga
Gail Parker
£19.99
Singing Dragon
This is an accompanying workbook to Gail Parker's bestselling Restorative Yoga for Ethnic and Race-Based Stress and Trauma. Building on the foundations of the original book, this new workbook offers a range of self-care practices that strengthen the psychological immune system, increase resilience, and support post-traumatic growth. Filled with contemplations, practical restorative yoga insights and illustrations, plus a therapeutic journal with blank pages for self-study, practice and personal growth.
Developing A Yoga Home Practice — An Exploration For Yoga Teachers And Trainees
Alison Leighton With Joe Taft
£17.99
Singing Dragon
This book is ideal for all yoga teachers and trainees looking to create a consistent and personal home yoga practice. Packed with tried-and-tested advice, it's suitable whether you're newly qualified and looking for ways to establish a home practice routine, or have been teaching for a long time and are in need of fresh inspiration and ideas. An essential read for yogis developing a home practice in the Covid era, the book also addresses the burnout experienced by many established teachers and trainers.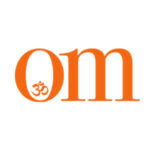 First published in November 2009, OM Yoga magazine has become the most popular yoga title in the UK. Available from all major supermarkets, independents and newsstands across the UK. Also available on all digital platforms.