Movement Integration - The Systematic Approach To Human Movement
Martin Lundgren, Linus Johansson
£24.99
Lotus
An integrative approach to understanding body movement, this illustrated colour book provides a visual tool for understanding how joints interact with surrounding structures (rather than in isolation). Our body's intricate network of bones, muscles, tissues and organs moves with great complexity. While traditional anatomy has relied on a reductionist frame for understanding these mechanisms in isolation, the contributors in this book take a more systematic, integrative approach. An ideal resource for yoga teachers as well as physiotherapists, massage therapists, and others.
Mantras In Motion - Manifesting What You Want Through Mindful Movement
Erin Stutland
$16.99
Hay House
In her tri-fold approach to creating change, holistic wellness and fitness, Erin Stutland will help you harness together your body's mental, physical and spiritual energy in service of what you want. The author offers foundational mantras, along with stories from her own life and those of her clients, a meditation or visualisation, a journaling exercise, and an easy movement to accompany the mantra to enhance its resonant power. Even if you have only 10 minutes to spare, her 14-day plan will help you infuse the power of movement, mantra and self-reflection into your everyday routine.
Stay Young With Yoga - Use The Power Of Yoga To Stay Youthful, Fit And Pain-Free At Any Age
Nicola Jane Hobbs
£16.99
Green Tree
How you age is up to you! From how you look and feel, to your bone health, balance, mobility and memory, the healthy choices you make in the present have a huge influence on your fitness and happiness in the future. In this book, the author outlines simple, effective yoga routines designed to fit around your daily life. Drawing on the latest research into exercise and ageing, and showing you how to put this theory into practice, this illustrated book will show you how to stay strong, flexible and energised at any age. Includes over 100 yoga poses, sequences and meditations.
The Course In Miracles Experiment - A Starter Kit For Rewiring Your Mind (And Therefore The World)
Pam Grout
£14.99
Hay House
If you've always wanted to read A Course In Miracles but feel daunted by its sheer size, you'll love this modern-day rewrite of the 365-lesson workbook. This accessible version includes daily lessons such as 'The Ego Is Not My Amigo!' Yet still contains the essential messages of the original spiritual text, all explained in the context of everyday life. The author's unique blend of eternal truths with pop culture and personal anecdotes makes this book a deeply relatable and, most importantly, fun text to help you on your spiritual path. It's user friendly and might just change your life!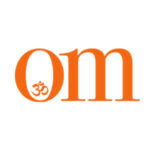 First published in November 2009, OM Yoga magazine has become the most popular yoga title in the UK. Available from all major supermarkets, independents and newsstands across the UK. Also available on all digital platforms.