The demand for new yoga mats is soaring as more people around the world seek out the stress-busting benefits of yoga
If projected spending on mats is anything to go by, then
yoga's popularity is set to surge massively in the coming years.
According to a recent research report, the global yoga mat
market is estimated to reach a staggering $23 billion by
2026, up from $14 billion in 2019.
That's an annual growth rate of more than 7% during the
seven-year period.
The report, by Allied Market Research (alliedmarketresearch.com),
highlights a number of key industry drivers such as heightened
demand for mats in emerging markets, the rise in the number
of people worldwide deemed obese or overweight, and a surge
in government-led initiatives to promote healthier lifestyles.
All of these factors will help to fuel the growth of the global
yoga mat market, the report states. Expect to see even more
product innovation and a continuing shift toward mats made
from natural materials, it adds.
In terms of regions, Asia-Pacific is the largest market for yoga mats,
followed by North America. The yoga and fitness club segment
also showed the fastest demand increase, while online yoga
classes were fuelling demand from the household sector.
The report also tracks major mat makers including Manduka,
Jade, Adidas, prAna and Lululemon Athletica.
The report is titled: 'Yoga Mat Market by Material (PVC, TPE,
Rubber, Cotton/Jute, and Others), End User (Yoga & Fitness
Clubs, Household, and Others), and Distribution Channel
(Supermarket/Hypermarket, Specialty Stores, E-commerce,
and Others): Global Opportunity Analysis and Industry
Forecast, 2019–2026'.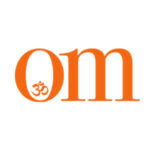 First published in November 2009, OM Yoga magazine has become the most popular yoga title in the UK. Available from all major supermarkets, independents and newsstands across the UK. Also available on all digital platforms.