Tips from the experts to help you grow the yoga business of your dreams
Does a YTT set you up to run your own yoga business?
I decided to train as a yoga teacher after almost 20 years of self-practice. I come from a physical background, so thought it would be simple. How wrong was I? The journey of teacher training really is a journey to the self. Lots of ups and a few downs! However, I loved every moment and still miss our weekends. I also made friends for life. Teacher training definitely sets you up to teach and to teach from the heart, but not necessarily to run your own business. The logistics of running your own classes take up an incredible amount of effort and time. Teacher training also does not prepare you for the hard lessons — for example, failure. Not everything you do will be successful. These there's imposter syndrome, when you question your abilities and whether you are a fraud. That's why I think it is important to have a mentor.
My mentor is Naomi Absalom. She has provided a safe community for yoga teachers, full of like[1]minded people. Through accountability to myself, she has set me on the journey to realising the boundaries that hold me back from being my truest self. I feel that with a mentor, or even the support of a group, you can be set on the path to teaching in your truest and most honest form. Consider why you teach, who you want to teach and how you want to teach. That's the secret to a full, successful, and rewarding yoga business.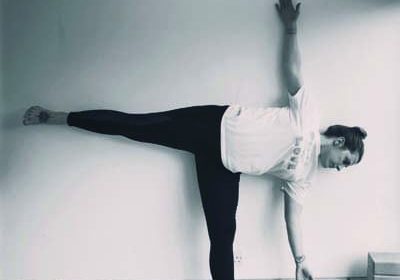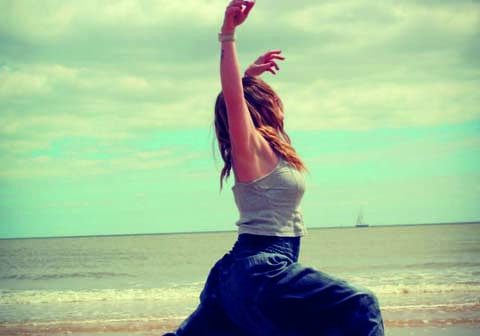 I do think it is important to take time for you. A date with yourself! Whether that be a yoga class with another teacher, a spin class, a walk in nature, or just drifting round a local market. Make a date with yourself, put it in the diary, and religiously turn up every week. You really will thank yourself.
When I think about the future of yoga, I think the biggest emphasis will be on community. Whether that be online, face to face, or a mix of both, I believe the pandemic has made us realise that we need other people. I didn't take my classes online during the first lockdown as I was nervous about doing so, however I really regret not doing so. I did, however, go online during the following lockdown and I am so glad I did. I enjoyed it so much. It was amazing to see people coming together over a screen, people from studios and from my local community classes. It was a true sense of collective community and now I am back to face to face classes, we hold that time in our hearts. I invited them into my home and returned the invitation. It was a place of support and connection. Community is definitely the future of Beaulieu Yoga!
Written and compiled by Claudia Brown (yogabyclaudia.com)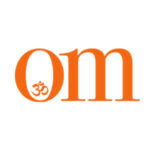 First published in November 2009, OM Yoga magazine has become the most popular yoga title in the UK. Available from all major supermarkets, independents and newsstands across the UK. Also available on all digital platforms.