Tips from the experts to help you grow the yoga business of your dreams
This month's mentor: Katie Rogers
31, of Katasana - Mind + Movement, an online platform of classes with international yogis and in-person retreats (katasana.com)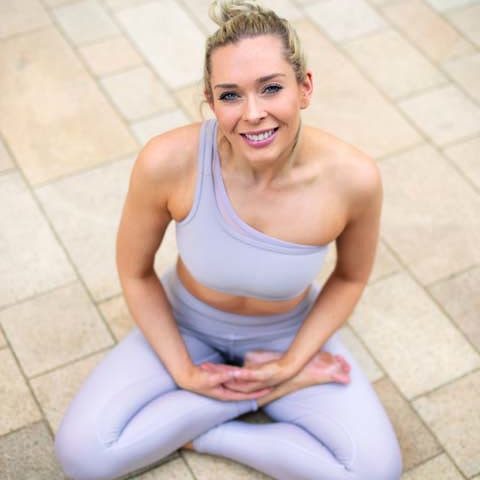 Does a YTT set you up for running a business?
I think a lot of the skills you need to run your own business are gained in the process of 'doing', so never wait until you're ready — start getting out there and get learning! You can learn so much from your students and from other teachers too. It's also great to challenge what you learn on your YTT. I started off teaching as a parrot of my teachers, using the same cues and theory, but actually realised along the way that some of this did not sit well with my understanding of anatomy and injury prevention. I now teach from a more informed position with wider knowledge gained outside of yoga too. It's also important to remember you don't have to do everything yourself: being a yoga teacher is so much more than turning up and teaching a class. Sometimes, we have to also be accountants, web developers, social media experts, lawyers and the rest, but that doesn't mean we can't ask for help!
When I first started out, I wanted my yoga to be 'suitable for everyone' because I really wanted everyone to feel welcome and to open my doors to anyone who wanted to be there. The trouble with this is that when you speak to everyone, you speak to no one. Alternatively, you could end up in a position where you have a group of students so varied in terms of ability and style preference that it can be really tricky to put together a class that will be well received. Honestly, you cannot please everyone, so don't even try! Instead, have the confidence to show up as your authentic self and speak to your ideal customers, because those people will love your energy and classes.
My offering is a 'mind and movement' subscription. As a solicitor, I fully understand the pressures of a corporate lifestyle and how stress and burnout can really impact our lives. I wanted to create an online space for people to connect back to themselves on their own schedule and see the value that regular mind and movement practices, such as yoga, breath work, journaling or meditations can really have for them, even if they wouldn't ordinarily consider themselves 'yogis'.
As well as yoga, I love running, HIIT, strength work and gymnastics. So a lot of my classes are inspired by those things, aimed at providing a balanced approach to movement and give our bodies what they need. I also spent a lot of time in lockdown learning more about neuroscience and think the results we can achieve by working with the brain are phenomenal, especially in terms of managing pain and improving things like balance. For example, after years of working into my handstand from a yoga perspective and not making much progress, you wouldn't believe how much of a change I've seen from taking a new approach by working on my brain!
So lately, you'll find a bit of neuroscience slipped into my sessions too.
What's the secret to making a living?
As a business owner you need to set your rate and your boundaries to protect yourself. Don't sell yourself short and don't just charge the same (or less than) other teachers in your area if that ends up with you feeling exhausted and underpaid. Appreciate and respect the worth in your energy, compassion and the knowledge that goes into your classes. Often my clients tell me how much I have literally changed their lives so I know they believe they are receiving value for money. When setting your price, particularly for an online membership, there will be a lot of insta-famous yogis who can offer their monthly subscriptions at a tiny rate because of the volume of customers they can reach. However, for a lot of us (especially those just starting out), we might only have 10 or 20 members on our subscription, so it's important to charge a rate that aligns with your needs, not just what someone else might be charging.
Written and compiled by Claudia Brown (yogabyclaudia.com)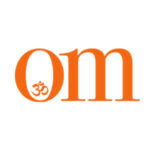 First published in November 2009, OM Yoga magazine has become the most popular yoga title in the UK. Available from all major supermarkets, independents and newsstands across the UK. Also available on all digital platforms.