Yogi: Anna Coates
Photographer: Hester Barnes
Location: West Wittering, West Sussex, England
The photo shows Anna Coates enjoying the fresh air and natural beauty of the coast at West Wittering in West Sussex. It's a special place for her. "The beach is always and forever my happy place," she tells OM. "After first discovering yoga many moons ago in Sydney, Australia and having the opportunity to enjoy retreats in Thailand and Bali, I feel such a strong connection to practicing near water or on the sand. Now we are back in the UK, West Wittering is our closest beach and we love to visit in all seasons – whatever the weather!" The secret, however, is in the dunes. "Away from the hustle and bustle of the main drag, the long stretch of sandy dunes offers peace and tranquility; a quiet spot to feel the sun on your face and a place to sit and let the sea lull your thoughts back to balance."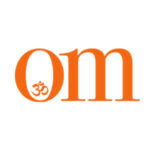 First published in November 2009, OM Yoga magazine has become the most popular yoga title in the UK. Available from all major supermarkets, independents and newsstands across the UK. Also available on all digital platforms.