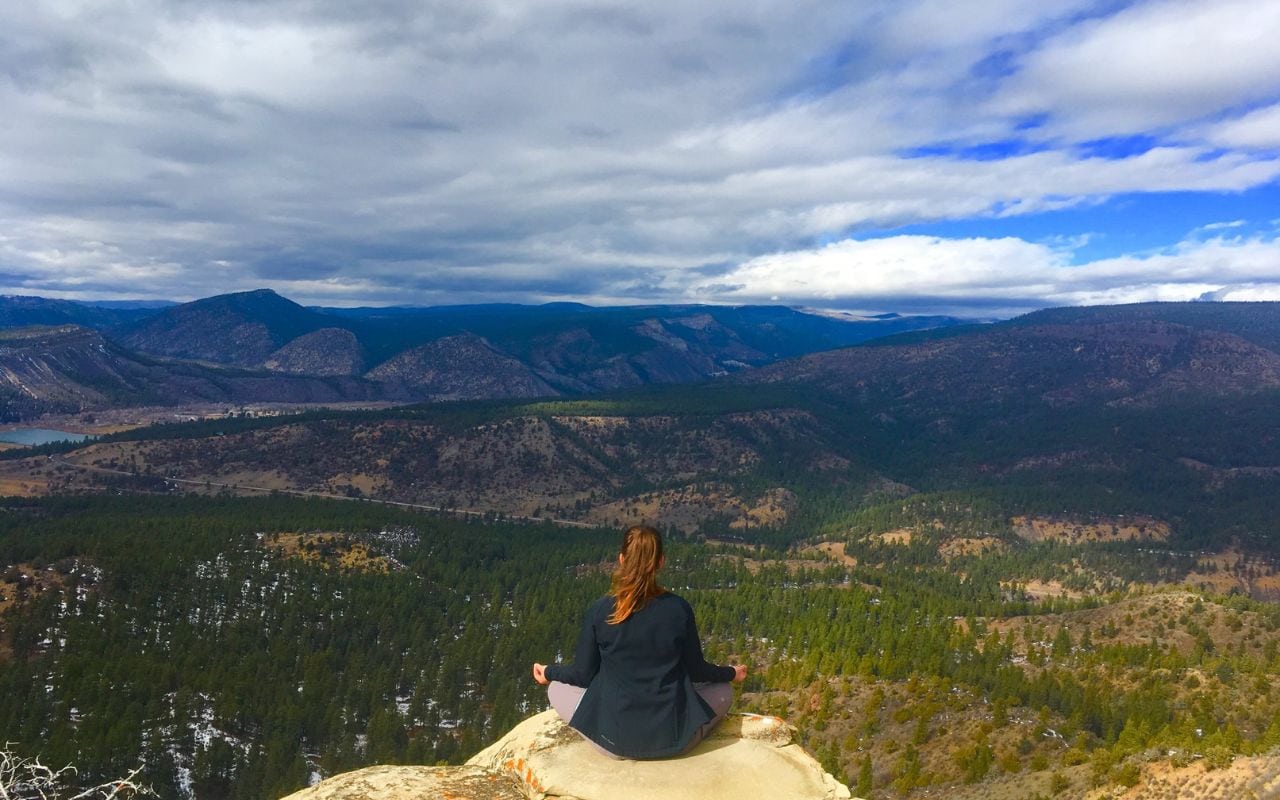 Meet Ruth Krug: Yoga Therapy Teacher and Sexual Violence Survivor
A profile of Ruth Krug, by Holly Gibbs
Content Warning: This article includes descriptions of sexual violence. If you have been sexually assaulted, help is available. If you're in the United States, you can call the U.S. National Sexual Assault Hotline at 800-656-HOPE (4673) or visit rainn.org/resources. In the UK, visit rapecrisis.org or call 0808 500 2222.
As an 18-year-old college freshman, Ruth returned home for Christmas break with a secret: she had been sexually assaulted by another student. At the time, Ruth was living on campus at a small liberal arts college in her hometown in Michigan, where she ran track and cross country. It was a teammate who had assaulted her. Afterward, Ruth told no one except her roommate.
While at home on break, Ruth broke down and disclosed the assault to her mother. After that, Ruth stopped running track, and she transferred to another school in another state.
Tragically, Ruth and her mother had both been exposed to sexual violence in the past. As a result of prior experiences, Ruth had been in talk therapy sessions, but she knew needed more.
"I wanted to discover what it meant to live in the present moment," Ruth explains. "I didn't have the capacity to be in the moment without jumping back into post-traumatic stress, or PTSD symptoms."
At her new school in Florida, Ruth began to explore international studies, and she pursued opportunities to travel. She joined a student-led nonprofit, where she was able to support grassroots, community-driven projects in developing countries like India. She taught English and worked for women's empowerment programs, where she met other women who had also been victims of gender-based violence such as human trafficking and intimate partner violence.
"It was a really humbling experience to be there as a survivor," Ruth says, "to be working with other survivors of violence in a different culture, and to hear their stories."
Ruth describes feeling fully present in India, where she stayed for four months with host families.
"The beauty of travel is that it forces you to be in the moment," Ruth explains, "and the only place we truly heal is in the present moment. Travel brought me to life again."
As Ruth continued her political science studies at Florida State University, she was able to return to India and continue to support women in other countries through international programs. By age 24, Ruth was working at her university, helping to develop their social entrepreneurship program, when she began to question her career path. Although Ruth wanted to help others, she had witnessed corruption and negative outcomes in various international human rights programs.
At the time, Ruth was taking yoga and other fitness classes regularly, yet she felt a calling to deepen her understanding and practice of yoga. So, she took a week off and traveled to Nosara, Costa Rica for a trauma-sensitive yoga training – a decision that changed her life.
"It was incredible," Ruth says. "I came back, and, within a few months, I quit my job and left everything to become a yoga teacher. I knew this was my path to helping others."
Ruth returned to Michigan and opened a small yoga studio in her basement, where she began teaching trauma-sensitive yoga classes. She soon met Jake, a young military veteran, who she later married. Jake encouraged other veterans to enroll in Ruth's healing yoga classes.
Just as life seemed to finally make sense, Ruth suffered another major trauma: At just 32 years old, Jake had been diagnosed with a terminal illness. Soon after they married, Ruth lost Jake.
The next chapter of healing
Still in mourning, Ruth turned to travel, meditation, and yoga for healing.
Ruth first went hiking and biking on her own in the western States, including Utah, Colorado, and New Mexico, and then she packed a backpack and immersed herself in other cultures around the world. For two years, Ruth traveled to numerous countries, including Germany, the Netherlands, Bosnia Herzegovina, Montenegro, Albania, Croatia, Slovenia, Macedonia, Serbia, Hungary, Austria, Czech Republic, Poland, and more; to date, Ruth has visited over 80 countries.
During this time, Ruth completed training as a reiki master in shamanic practices in the sacred Andes mountains of Peru. She completed a training in Tibetan bowl sound healing in the Himalayan mountains of Nepal, and she spent several weeks in southeast Asia completing an intense 500-hour yoga therapy and meditation teacher training in Siem Reap, Cambodia.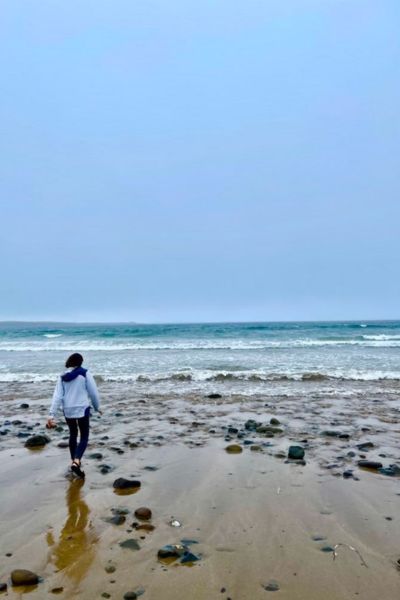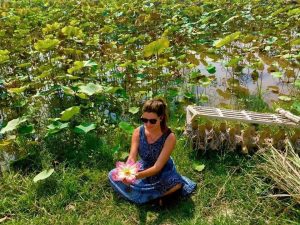 "My traveling spirit has been my greatest healer," Ruth says. "Physically and mentally, it has taken me to some deep places, and it expanded me as a woman, as a human being. Traveling on my own has brought me closer to loving myself, this life, and this world deeper."
Today, Ruth is an international yoga therapy teacher. She continues to travel the world, spreading the ancient teachings of holistic yoga therapy to heal trauma, and she has taught classes in 25 different countries. Now based in Fort Collins, Colorado, Ruth graduated from Colorado State University with a master's in social work and is now a licensed clinical social worker. She works in community health to bridge the gap in bringing holistic health care to everybody.
Through her practice, Breathing Room, Ruth provides yoga therapeutic, clinical mental health and holistic health services to individuals and communities worldwide. Breathing Room provides accessible and personalized individual yoga therapy sessions and trauma-informed trainings to communities and organisations looking to deepen their understanding of how trauma impacts the body, and how to incorporate a mind-body approach to healing trauma. She also specializes in healing ceremonies for grief, life transitions, and trauma. Learn more at ruthkrug.com.
Photo credit: All photos provided by Ruth Krug
In the U.S., April is recognized as National Sexual Assault Awareness & Prevention Month (SAAPM). If you have been sexually assaulted, help is available. You can call the National Sexual Assault Hotline at 800-656-HOPE (4673) or visit www.rainn.org/resources. In the UK, visit rapecrisis.org or call 0808 500 2222.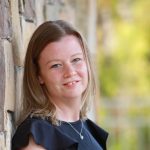 As an advocate against human trafficking, Holly practices yoga, meditation, and other activities that promote healing from stress and trauma.
If You Enjoyed This, Then You May Also Like...