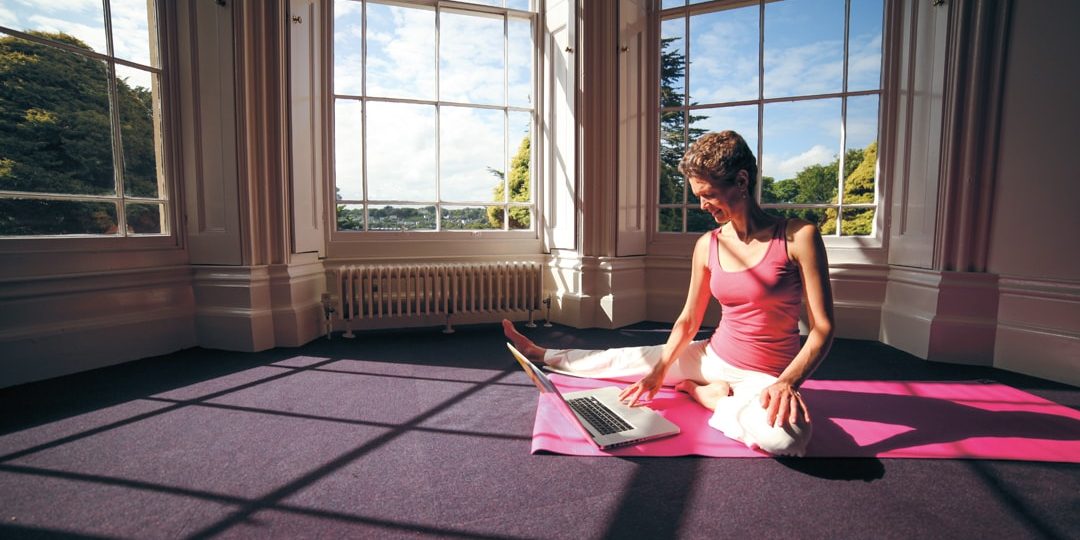 Meaningful online experiences
How do you transform online learning into meaningful experiences? Find out how they did exactly that at the Dru Centre
Imagine having to suddenly close the doors to the UK's largest dedicated residential yoga centre due to a pandemic. That's exactly what happened to the Dru Centre in March 2020.
The hub of an international yoga, meditation and ayurveda training school in Snowdonia, it's the heart of a vibrant, multi-cultural global yogic community. The Centre attracted a continuous stream of visitors from all over the world, employed 45 staff, ran charity projects, mentoring and volunteer programmes and clocked over 13,000 hours of innovation per year.
"All our courses were at the time delivered face-to-face and renowned for their extremely high levels of interactivity, everything was totally hands-on," says Andrew Wells, Centre Director. "Suddenly we had to take all of that and put it online and we had to do it in just five days."
After the first lockdown was announced on the Monday, the team had until the weekend to learn how to broadcast three simultaneous training modules.
"At the time we didn't know how to broadcast live, Zoom or Vimeo live, or how to run online tutorial and mentoring groups. What's more, all of our students needed coaching through setting up their computers, while our teaching teams reconfigured all of the teaching content and learned how to teach online," he adds.
"Fortunately, we had a head start because we've been running our online yoga studio since 2007. In fact, we were the first yoga organisation to offer online classes, so although we had experience in recorded videos, we'd never done it live before.
"We literally worked round the clock; we were at our computers every waking minute, but miracles happened. For example, we'd only just had ultra-fast fibre broadband installed after suffering extremely slow internet for 20 years. What were the chances of that? I think every yoga practitioner will tell you that when you're in the right flow of life, many independent factors converge to make things possible.
"Throughout that first lockdown we committed to doing live broadcasts every day via Facebook and Instagram to help people stay connected. Our free 'Friday Night Live' events attracted hundreds of people each week where we shared kirtan, satsangs, inspiration, yoga, meditation and practical health techniques."
Wells himself has taught for over 25 years in 30 countries and specialises in emotional trauma healing, having worked in war zones alongside the UNHCR. One of his most popular online classes is 'Changing Habits' where he uses a five-kosha approach to remove physical, mental and emotional blockages, making it possible to let go of unwanted habits that may be tripping you up.
"Taking our face-to-face model completely online meant that last year we interacted with 20 times more people than before the pandemic, to folks as far as Canada and Australia. It's true to say the pandemic has grown our community massively as it's made it possible for people who want to be part of something meaningful to connect with us more easily."
Like most organisations, digitising learning programmes in order to scale was always a distant goal. But now that it's happened new possibilities have opened.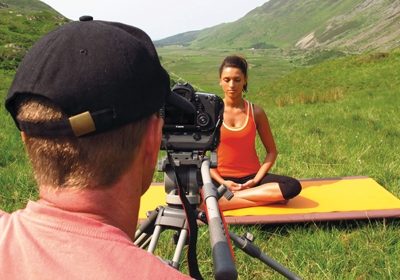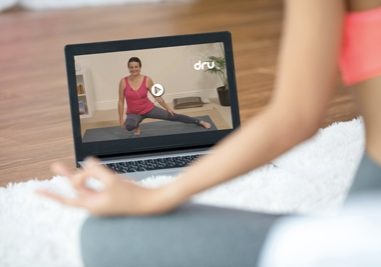 Dru will soon be launching an online Employee Wellbeing Suite to help people suffering from exhaustion, ill health and trauma. It's based on the evidence of clinical trials with NHS health workers showing Dru Yoga reduced back pain, enhanced mental and emotional wellbeing and significantly reduced sickness absence days.
In order for people to take their learning back into their daily lives, interactivity has to be more than just a buzz word: collaborative and social learning is essential.
"We always create environments where students can socially interact with each other and the tutors, in order to truly benefit from each other's strengths. These invariably evolve into meaningful and lasting friendships.
"There are also open forums where students can share their skills and insights. We adapt each teaching session according to feedback (with a separate team exclusively responding to live chats and instant messaging). This adds a heightened level of spontaneity to live sessions."
Verbal communication skills are crucial when teaching yoga and meditation online. People's screens are often small, so they need excellent descriptive instructions. But how about the more subtle levels of yoga practice?
"Yoga is an investigation of consciousness. When working with the more subtle aspects of yoga practice, it is possible to share a group consciousness with 100 other people when you're alone in your living room. You can reach your hands out and feel like you're touching the hands of someone thousands of miles away."
So what's next? Depending how the rules change, the team are planning to grow their online offerings, while offering face-to-face volunteer and community experiences at the Dru Centre. It's the perfect union of ancient and modern approaches to self-development – and, after 43 years, the Dru team are enthusiastic about moving forward into a bright future.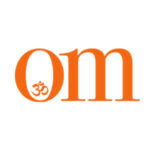 First published in November 2009, OM Yoga magazine has become the most popular yoga title in the UK. Available from all major supermarkets, independents and newsstands across the UK. Also available on all digital platforms.