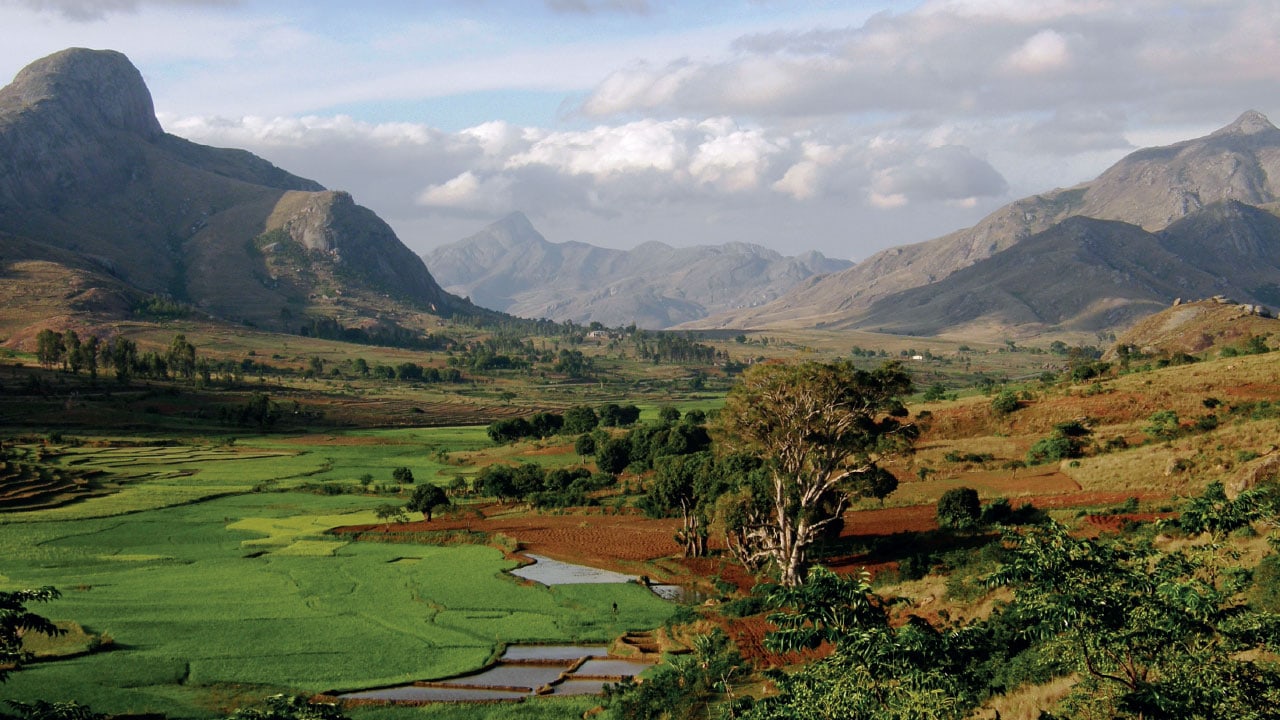 From Madagascar with love
Mindful yoga products from Ladina Yoga, now changing lives in one of Africa's poorest countries
Ask most people to point to Madagascar on a map and they'd probably struggle. Well, it's actually one of the world's largest island countries, located off the south-eastern tip of Africa. It's also a nature-lover's paradise, filled with exotic and abundance wildlife – from lovebirds to lemurs – home to various endemic plants and creatures found nowhere else on earth.
But what's all this got to do with yoga?
A new start-up, Ladina Yoga, is looking to showcase this unique island nation, its vibrant culture and creative talent, by supplying authentic mats, props and other items to studios and customers across the UK and elsewhere in the world. It was set up by entrepreneur, Maysun Hassanaly, a qualified yoga teacher and also an engineer, originally from Madagascar, now based in London, where she's been living for the past 10 years.
"I grew up in a very rich cultural environment, being of Indian descent, Malagasy-born and French," she tells OM. "I remember seeing beautiful handmade crafts at every corner of the stress and always wished Malagasy art and craftsmanship would be more widely known to the rest of the world."
The name of the company itself reflects its Madagascan origins and heritage.
"Ladina means 'interwoven plants' – a Malagasy word rooted from the word 'Mandadina', meaning the act of braiding things together. At Ladina, we help people to create a connection between their yoga practice and the earth while empowering African artists and local communities."
Momentum is building after Hassanaly took the plunge to set up the company just a few years ago. At the end of 2019, she took a career break and, while in Madagascar, practiced yoga with her favourite teacher on Malagasy handwoven mats (tsihy). It sparked the germ of an idea.
"I loved feeling connected to my Malagasy culture while practicing yoga and thought how amazing it would be to associate my passion with my culture and being able to share it with the world. I then went to India to train as a yoga teacher and when I came back to London, Ladina was born."
It's very much a family-run business. The small team of four is led by Hassanaly herself, the founder and chief executive. Behind her, she has the support of her mum, Sahira Hassanaly, who acts as logistics manager, as well as the artists, Laurea and her husband Olivier, who also handle the manufacturing and operations side in Madagascar.
"We are the first yoga enterprise from Madagascar. Our mission is to promote African skills and fair trade through yoga. All products are designed in London, made in Madagascar, shipped to London – our main base – and then sent to customers around the world.
It's also doing some amazing things on the ground and impacting lives in Madagascar for the better.
"When I met Laurea, she and her husband (Olivier) were struggling to make it to the end of the month and Laurea would try to get sewing jobs in the hope of contributing to the family and their kids."
The couple have been married for 25 years and have two boys and one girl. Laurea grew up seeing her mother and grandmother sew and crochet art and is equally passionate about making Malagasy art known to others. Laurea also knows raphia crafting and sometimes helps in the production of the meditation cushions.
Since Ladina Yoga launched, she and her husband have been able to sustain a stable life and live in better conditions. At times, when the company gets a high volume of orders, Laurea calls in her husband for help as well as her friends, all women in her village living in the same conditions as she had done before.
"It really does take a village and we are proud to create employment opportunities in Madagascar, where sadly the majority of people still live in extreme poverty. At Ladina Yoga, our mission is to bring joy and support for yogis while empowering African artists. By purchasing yoga gear, people are really helping independent artists not only showcase their art to the world but also live in better conditions."
There's also an important environmental dimension.
Ladina Yoga has partnered with Ocean Sole, a non-profit in Kenya to produce recycled blocks made of flip flops. The flip flops are collected on beaches and waterways in Kenya, cleaned and transformed into beautiful yoga blocks. "Three billion pairs of flip flops are discarded every year. For every £20 you spend, Ocean Sole collects 145 pounds of ocean trash to clean our environment, create employment and support local communities and marine conservation."
Ladina Yoga blends its artistic skills and craftsmanship into a portfolio of authentic and natural-looking products that include brightly coloured yoga mats, bolsters, blocks, bags and mat sprays.
Crafted from eco-friendly materials, all the yoga mats are inspired by African designs, and made with natural rubber to offer the best grip and cushion for your practice. Perfect to make you feel stable, grounded and connected to the earth.
And for every mat purchased, the company plants a mangrove tree in Madagascar, which has earned the unenviable reputation as now being the fourth most deforested country in the world.
"We have crafted a range of yoga products that are simple, significant and sustainable. Therefore, purchasing these products not only contributes to the quality of life of our artists but also ensures these unique skills are not lost and will continue for the next generations."
The ethos and designs themselves also tie in with the founder's own yoga values and environmental concerns.
"Yoga is founded upon principles that prompt awareness of one's sense of connection, unity, and interdependence with all things, including the environment. I believe that applying the principles of yoga on an individual level can lead to large-scale change in our relationship with others and our planet."
And it seems people are loving all things Madagascar. Ladina Yoga was recently selected to be part of the London Natwest Entrepreneur Accelerator, which provides access to advice and support from a community of other business owners.
It's a small, ethical yoga business with a bright future, mirroring some of its vibrant African yoga mat designs. Some of the products, especially the meditation cushions, also showcase the all-natural and more tranquil side of this exotic island.
So, next time you're seeking a bit of solace in the frenetic, fast-paced world, take a pause on a meditation seat made in Madagascar. Take a few breaths, and begin to equalise and rebalance those whirling thoughts, knowing that you're connected to the big picture – and playing a vital role in supporting the livelihoods of the people in one of the world's poorest countries.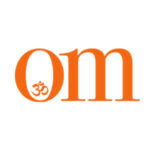 First published in November 2009, OM Yoga magazine has become the most popular yoga title in the UK. Available from all major supermarkets, independents and newsstands across the UK. Also available on all digital platforms.