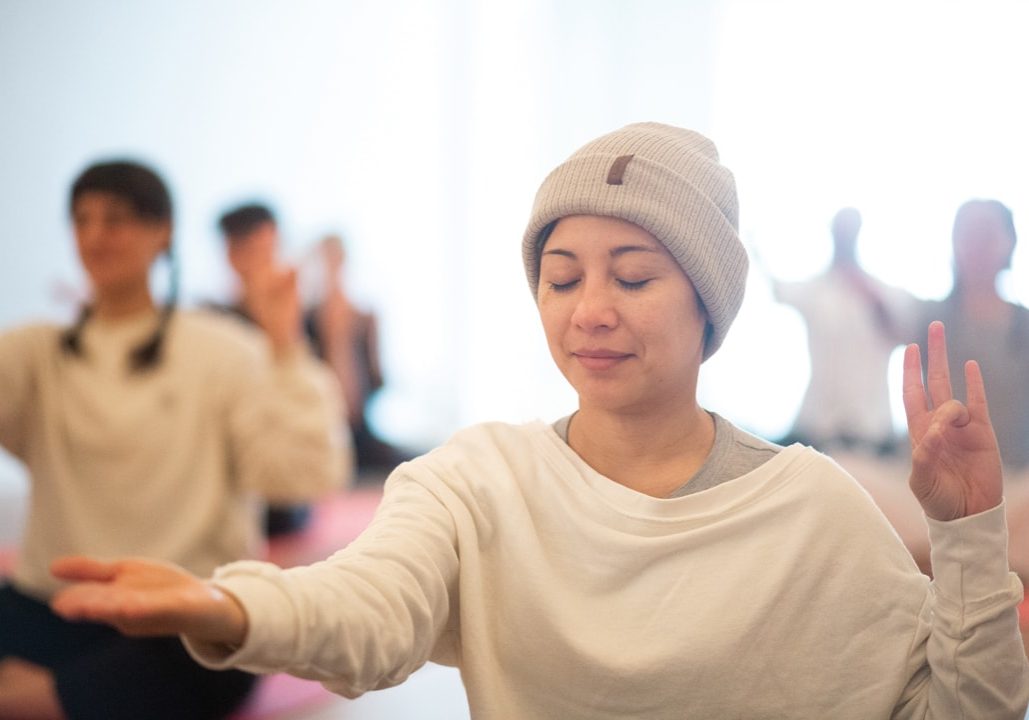 Open up to the true brilliance of you with Kundalini Yoga. By Jessica Banks
With ancient roots and many facets, Kundalini Yoga is considered to be the mother of all yoga. It's a holistic practice that can work body, mind, and spirit.
A typical class includes pranayama (breathwork), a kriya (a series of exercises), deep relaxation, and meditation. Classes range from gentle and meditative to physically challenging and sometimes aerobic. The class experience can be vastly different from one day to the next.
Rather than choreographing sequences, teachers follow prescribed series of exercises, proven recipes to work different aspects of your physical and energetic bodies, such as digestion, circulation, immune system, or positive mind. There are thousands of prescribed exercise sets and meditations. All are balancing and each one builds up the body, mind, and spirit in some way.
Meditation is the jewel of Kundalini Yoga. For all their health-promoting benefits, the exercises are merely the warm up to the meditation. This is no ordinary, do-your-best-to-sit-still style of meditation. Kundalini meditations are dynamic. They include a variety of mudras (hand positions), movement, chanting, breathwork. The result is not just a sense of calm but also clarity of thought, mental stamina, and emotional resilience.
Who is it for?
There's something for everyone with Kundalini Yoga. It can serve practitioners at all stages and in all aspects of life.
This practice can serve literally every body. Each individual has limitations in one form or another. By learning to recognise and respect your limitations, it's possible to develop physically as well as mentally. You can gain strength and flexibility. You can heal.
Kundalini is not just about what your physical body can do. It's also about strengthening your mind. Learning to listen to your body so you understand where your limits are. Developing 'keep up spirit', that ability to stand tall and keep going in the face of challenges. Training your mind to stay focused in a sea of distractions. Tuning in to the body to know when to relax and when to push on through in a challenging exercise.
Students new to Kundalini Yoga are welcome to join almost any class. Kundalini Yoga isn't a linear practice, and the teachings aren't sequential. You can jump in anytime. As you practice, you'll continue to refine and develop. You'll strengthen your physical body as well as your meditative mind.
How will I feel during a class?
Kundalini Yoga is an empowering practice. It can help you unlock your highest potential, break through emotional blocks that may be holding you back, and tap into your inner strength and resilience. It can help you open up to the true brilliance of you.
On a more practical level, it supports all aspects and stages of life. Working directly with the glandular system, Kundalini Yoga stimulates brain function and strengthens the nervous and immune systems.
It's known to be an effective tool in alleviating depression, reducing anxiety, addiction recovery, and pre and postnatal care. One particular Kundalini meditation, well studied by neuroscientists, has been shown to help delay the onset of Alzheimer's. The ultimate objective is to develop a heightened state of awareness. Through the practice, you can become more in tune with your physical body. You may find you're more conscious of the impact of your choices on your physical body; choices like what you eat, how you exercise, when you sleep. You may also become more conscious of your relationships, how your treat yourself as well as others.
Many practitioners report feeling more energised from their very first class. They also report feeling lighter, happier, more relaxed, more inspired, better focused, more creative, and having greater clarity. Kundalini Yoga can help you to feel happy, healthy, and whole.
Anything else?
The best way to understand Kundalini Yoga is to experience it. Some of the practices can seem a bit weird but just go with it! You might be surprised where it takes you. You'll get out of it what you put in. Even if something seems strange, give it a go, have the experience, and see what happens.
Do your best to keep up. Challenge yourself to the best of your ability. There are no benchmarks for success. While a teacher can guide you, ultimately, you must assess your own progress internally. And that progress has nothing to do with how long you can hold a posture or keep doing an exercise. It has to do with how much you challenge yourself while respecting the limits of your own body. What happens in class is important. But what you take away from class is even more important. Hopefully, you'll feel amazing at the end of a Kundalini Yoga class. Better yet, the class experience can help build you up for whatever life throws at you outside of class. So you can roll with the punches, feeling comfortable and confident in your own skin.
Where can I try it?
Joy Yoga is the UK's home for Kundalini Yoga. It offers a variety of classes to suit students of all ages and abilities. You can join classes online or, from 17 May, at the studio in Dalston, London. Visit www.joy.yoga to find a class.
Jessica Banks aka Sat Shakti Kaur is the founder and director JOY Yoga. She's a KRI-certified Kundalini Yoga teacher and trainer. She's a former ballet dancer and has professional experience in wellness, business, and the arts.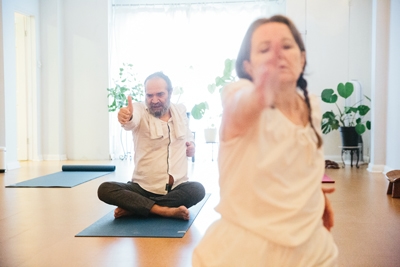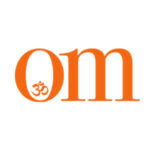 First published in November 2009, OM Yoga magazine has become the most popular yoga title in the UK. Available from all major supermarkets, independents and newsstands across the UK. Also available on all digital platforms.