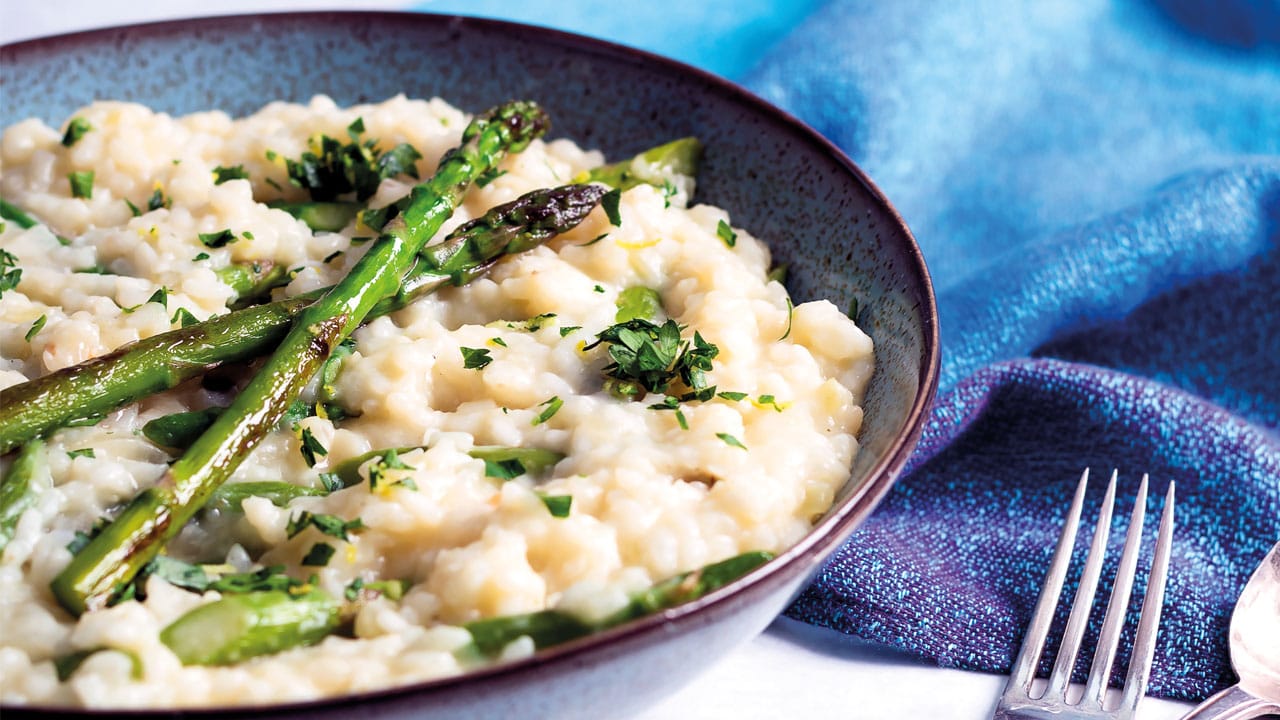 Jerusalem Artichoke and Asparagus Risotto with Gremolata
The Jerusalem artichoke purée gives this risotto a really creamy texture, which works beautifully with the fresh flavours of the gremolata and asparagus.
1 bunch parsley, finely chopped

2 cloves garlic, finely grated
300g (10.5 oz) Jerusalem artichokes, peeled and chopped

200g (7oz) asparagus, chopped
450g (15.8 oz) Arborio rice

240ml (8.1 fl oz) white wine

960ml (1.6 pints) vegetable stock
Mix the parsley, garlic and lemon zest together in a bowl, and set to one side.

Place the artichokes in a saucepan and cover with water. Bring to the boil and cook for 8-10 minutes until tender, then drain off the water. Add 1 tablespoon of the butter, before blending, to create a smooth purée.

For the risotto base, in a large saucepan over a medium heat add the olive oil, onion, celery and garlic and cook for 3-4 minutes until the vegetables are soft.

Add the Arborio rice to the pan and cook for a further 1-2 minutes. Then add the white wine and cook, whilst stirring, until the wine is fully absorbed.

Slowly add the stock to the pan, in stages, whilst stirring, allowing the stock to absorb each time, before adding more. Continue this process until all the stock is used and the rice is cooked through. Fold the artichoke purée through the risotto.

Use the remaining tablespoon of butter to sauté the asparagus in a frying pan over a medium heat for 3-4 minutes. Then mix this through the risotto and sprinkle with the gremolata, to serve.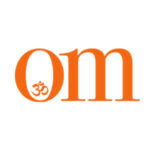 First published in November 2009, OM Yoga magazine has become the most popular yoga title in the UK. Available from all major supermarkets, independents and newsstands across the UK. Also available on all digital platforms.