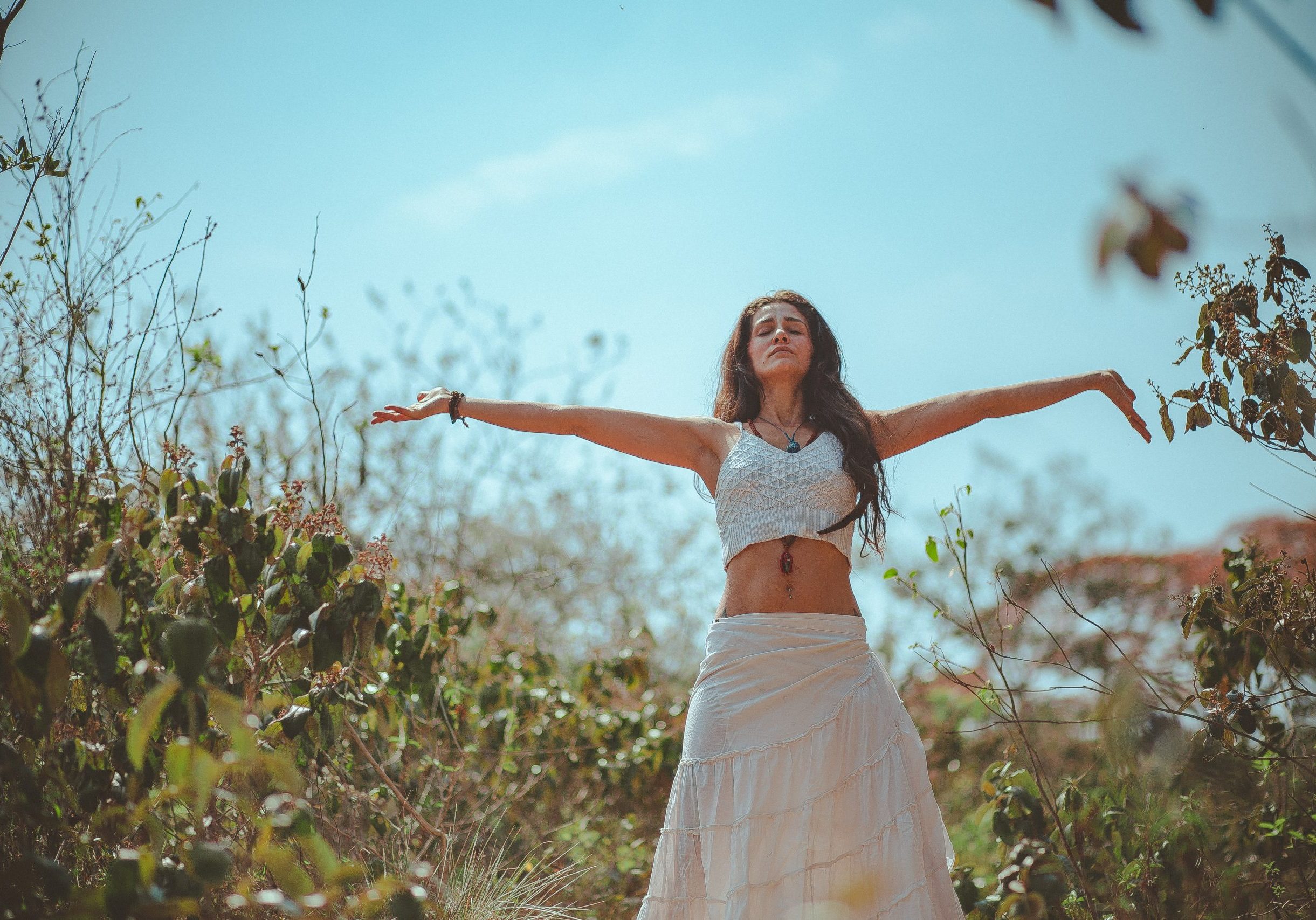 How I brought myself out of Depression
Here's How Yoga transformed my life - Ani Vadgama
I have many stories, but let's focus on this one…….
In 2014, I had a toe operation. I had decided to go for the operation because they had said that recovery would be fairly quick.
Whilst recovering for this operation, just after a few days, I came down with a very severe Kidney infection Pylonephritis. This meant I was admitted back in hospital, bedridden, & on the drip & antibiotics.
Dealing with this mentally & physically became difficult & draining. On one hand trying to deal with the toe issue, I really wanted to walk normally again & then on the other hand trying to deal the kidney issue which was quite exhausting as I was bearing with the worst pains in my back. I was still refined to bed.
So, once the infection had subsided & I was feeling better, I was discharged from hospital.
Being at home trying get walk around, & be mobile was proving to be a challenge.
This 'small op' started to take its toll when I began to experience some horrible pains through the whole length of my leg, excruciating pain to the point where I couldn't even stand for long any length of time & even trying to take those steps was a great challenge, therefore, I just sitting or lying most of the day. Although, I did attempt to get put into the garden to at least try to keep mobile.
Who knew such a small operation would have a huge impact?
However, I had allowed 3-4 weeks' time off work, which actually became 3-4 months, Or even it 5-6 months if I remember correctly!!!
They were the worst weeks & months of my life.
So here I was thinking I was being positive by trying to keep as mobile as I could as well as trying to keep  a good routine going, such as housework etc. but this started to prove very challenging, physically & mentally which in turn started to have an effect on my mental state.
Negative thoughts started to creep into my mind…. Thoughts such as:
Why is this happening to me?
What if I don't come out of this & I have to live like this?
I won't be able to handle living like this!
Picturing these awful scenes in my head, making me feel even more depressed, I picked up pen & paper many times to write suicide notes, which I did. But then would think of my husband & kids, so I'd tear them up into small shreds & bin them straightaway.
I decided I had to come out of this horrible pain for the sake of my family.
Eventually, I forced myself to get out into the fresh air to walk each day, each day trying to make that walk a little longer by a few steps.
Soon, a started to cook & did a little housework to keep my mind off the pains.
Slow, baby steps was the key!!
As I slowly slowly felt better, I decided that I should start to go into work, which I did. My managers were very supportive & agreed for me to begin part time & with shorter days to miss out on the peak hours of the tube journey, so I could get a seat on the train.
In this way, I could see & be around more people again, be able to focus on my work, which allowed my mind to be diverted from my pains.
As I had practiced yoga many years before, and had felt the benefits of the practices, physically, emotionally and mentally, it suddenly occurred to me, to take up the practice again, at least to get physically stronger first. I suppose that was my only goal then… to be physically stronger & be able to the normal things that I used to.
I searched for a beginner's class locally and managed to start in one straightaway.
Why is this happening to me?
However, after each session I would leave the class feeling so much more relaxed in my body as well as my mind. I also felt more positive, less anxious, less stressed & slept better at night.
I kept up with this routine & eventually added on another weekly session.
Soon after, I came across another class based on increasing flexibility & mobility which I joined too. This class really did help me to become more & more flexible & mobile.
I got hooked into these 'Yoga' classes, so also started practicing more Yoga along with YouTube videos too. If a day went by without some form of yoga I would be sure to fit it in the next day.
So what has yoga taught me? Perseverance, Discipline, Patience & Faith along with many other attributes. But the one most important thing I learned it to be responsible and look after your own body & mind. Everything else falls into place.
After having seen such benefits, I was hooked & decided that I wanted to deepen my knowledge about yoga & hopefully become a yoga teacher so that perhaps one day I can share & spread the benefits of Yoga.
So, there I was…. researching into Yoga Teacher Training courses abroad as well as England. I just wanted to keep my options open. I finally decided I wanted to take the plunge and set out to Rishikesh in India to do the 200 YTT.
BUT, can you even believe it! COVID SET IN!!!
"Now what!" I said to my husband. "We don't even know how long this will last for. What should I do?"
So restarted my research. But this time looking for Online Yoga Teacher Training courses.
Even then, so many questions popping into my head.
"Will the online course be good enough for me to teach yoga?"
"Will it make me a good teacher?"
"What will people think if they know that my training was through an online platform?"
But you know what! I didn't have a clue as to how long Covid would last so with my husbands encouragement I signed up for a 200YTT in Hatha Yoga with Arhanta Yoga Ashram Netherlands which was the right one for me, one that resonated with the style of yoga I enjoyed practicing.
Once that was completed, I received my YTT Certificate. A very proud moment for me at the age of 51.
My husband encouraged to me start teaching straightaway on Zoom. I started telling my friends & family about the classes and also posted it on social media. And started teach more or less soon after for free.
It was quite nerve racking in the beginning but I persevered & carried on teaching & became ti enjoy it very much.
Soon after I decided to trained online for Yin Yoga with the same Ashram and started another live zoom session.
I had been teaching for free for 6 months, then everything started opening up, so I applied at local gyms & got 2 contracts more or less straight way.
I was over the moon.
I am now teaching both styles of yoga every day and enjoy sharing the benefits of the practices while spreading the love of yoga.
I have never looked back since & am very grateful to my teachers & team at Arhanta Yoga Ashram Netherlands.
Thank you for reading my story.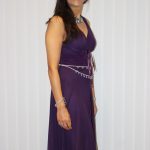 I am a Certified Yoga Teacher in two styles, one being Hatha and the other Yin. I am approved and registered with Yoga Alliance.
If You Enjoyed This, Then You May Also Like...