A Yogi's Guide To Saving The Planet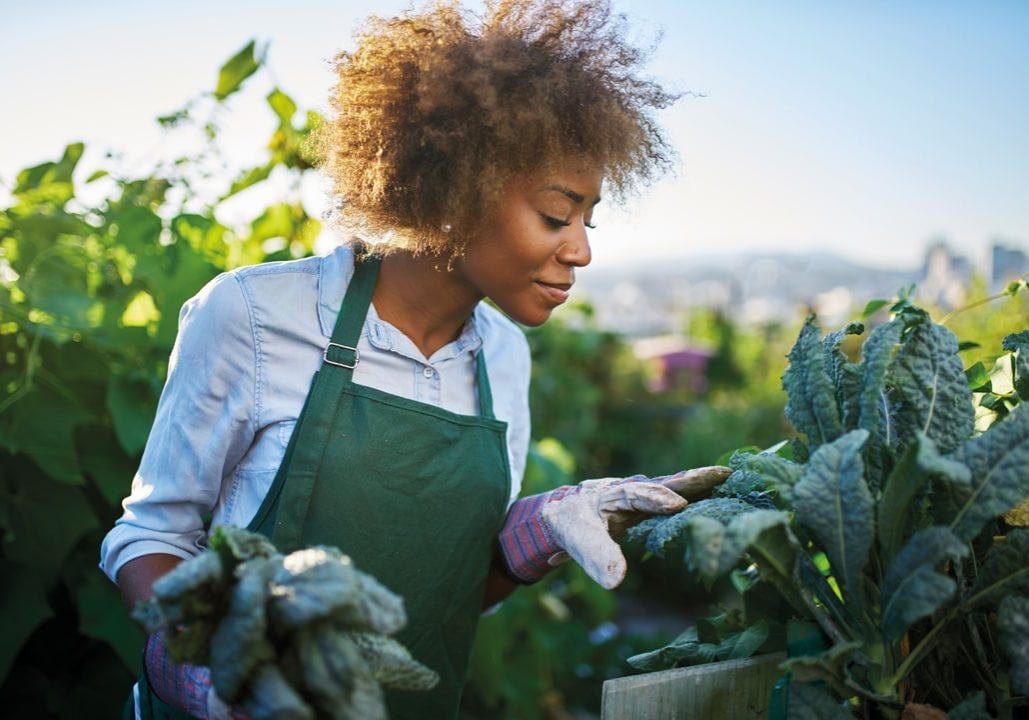 How green is your garden?
Creating an eco-friendly environment in your home and garden. By Evelyn James
The idea of living sustainably is now more important than ever before. With global warming and carbon emissions threatening our atmosphere, many of us are keen to make changes to our lifestyles that can help to ease the crisis. The best place to start your eco-friendly journey is in the comfort of your own home. This is where you spend most of your time (especially recently with lockdowns!) and it's where you have the most opportunities for change.
So, how can you create a more eco-friendly space at home and in the garden? Here are some ideas:
Make habitats for wildlife
If you're lucky enough to own a garden, there are lots of things you can do to help improve our environment. One way to make your garden more eco-friendly is to create more animal habitats, which can be used by wild creatures — from birds and bees to bugs — for shelter. These homes can be made easily from logs, sticks, leaves and bark and will help natural wildlife to survive colder temperatures. Get creative: make use of any fallen leaves or twigs that are making your garden look messy; a hedgehog will thank you for it! The whole family can get involved in this project.
Start composting
Composting is another great way to make your garden greener. A compost heap is a large mound of soil composed of food waste that decomposes when left in the open air. Whilst this may not sound like the most pleasant way to spend your time, compost heaps can be tucked away behind garden bins or large plants so that they become hidden. Having a compost heap will put wasted food to good use and saves you money that would otherwise be spent on brand new soil for your plants.
Grow your own
As well as composting, you could also try to grow your own food in your garden. Food miles are a large contributor to carbon emissions and the global warming crisis. Many of the foods we transport to and from supermarkets can be grown easily at home. You can find plenty of information about seasonal fruit and veg on gardening websites to make sure you're planting the right crops. Growing your own food is also a brilliant way to get outside and enjoy some fresh air and physical activity. Plus, there's nothing more satisfying than eating what you've grown yourself! Even if you don't have a garden it may still be possible to do some small-scale growing on your windowsill or balcony; growing herbs for your cooking can be a great idea if you're in a small space.
Create a pond
A pond is another addition that will both provide for natural wildlife and enhance the look of your garden. Ponds can be dug and set by hand and bring an array of wildlife and beauty to your home environment. If your garden isn't big enough, other water features such as birdbaths and fountains might be an option. The presence of water in any garden is also very calming and refreshing, so a great addition to any yoga home.
Re-use plastic
Turning your house into an eco-friendly space is as easy as changing a few daily behaviours. One simple place to start is to say 'no' to single-use plastic for good. Plastic is now well-known for its harmful effects on the environment, so be sure to re-use any plastic bags or bottles that you still have. Simply wash out your bottles to be used again another day and be sure to bring spare plastic bags with you each time you visit the shops. Create a space in your home to encourage all members of the household to recycle their plastic (hopefully they're doing this already!). Spare plastic can also make great containers for everyday household items, from food and liquids, to nails, screws and safety pins; the options for re-use are endless!
Change up your lighting
Another way to revamp your home is to change lighting. In the winter, lights are used for much longer periods of time meaning more energy is needed to keep them going, which can put added strain on our atmosphere. Try switching to energy-saving lightbulbs if you haven't already or install motion sensor lighting so that lights are not left on when they are not in use.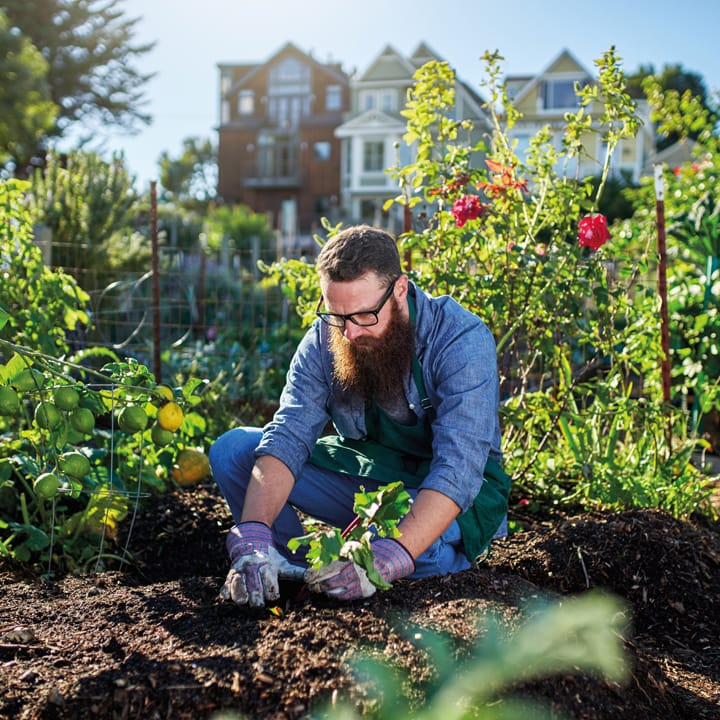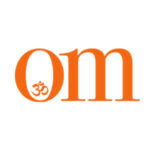 First published in November 2009, OM Yoga magazine has become the most popular yoga title in the UK. Available from all major supermarkets, independents and newsstands across the UK. Also available on all digital platforms.