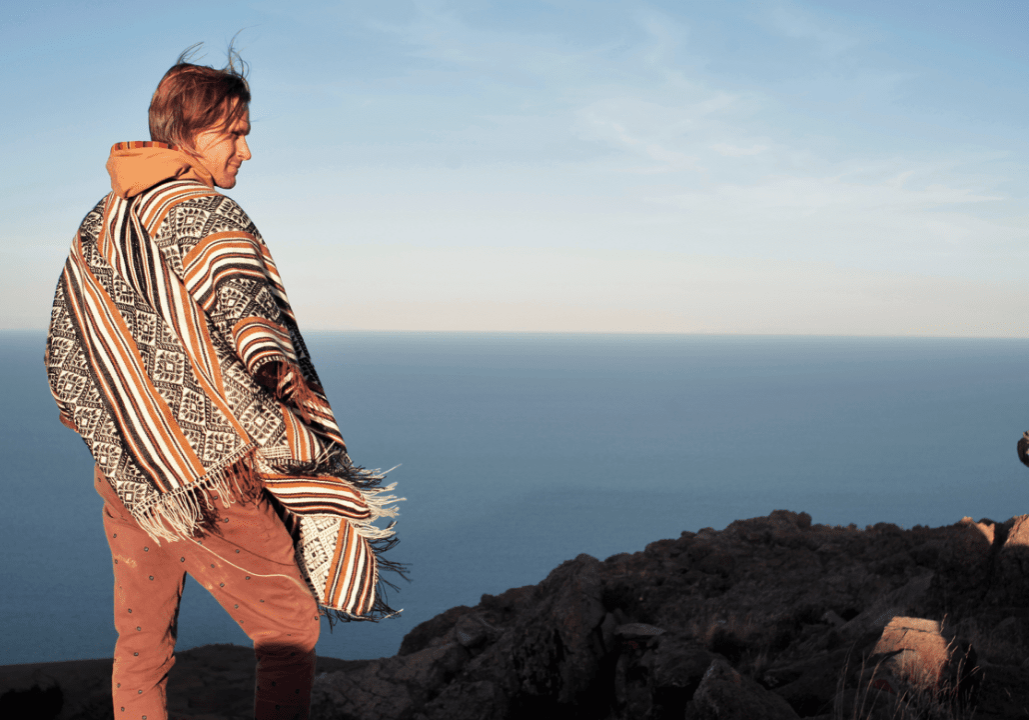 From monkhood to fatherhood: Gopala Amir Yaffa, co-founder and wizard at Rainbow Kids Yoga first started practicing yoga and meditation when he was just 14 and went on to become a Hindu monk at 16. He has been wholeheartedly devoted to the yoga path for many years, and has created a revolution with his new style of social, interactive and fun yoga called Rainbow Yoga. He and his wife, Angel, have been building a successful international teacher training business for nearly two decades now focusing on both social yoga for adults and on kids, youth and family yoga.
What's the one thing OM readers need to know about you?
I'm here to make the world a better place — and so are you. For me, this is what yoga is all about; it is a tool for human evolution. When I first joined as a monk at the yoga ashram in 1994, an inspiring lady from the USA came to stay for a few days on her way to Jordan. We had a few deep and meaningful conversations and I found out that she had just become the private yoga teacher of King Hussein and the Royal Family. A few months later, King Hussein's attitude toward the Middle East conflicts changed and, in a surprising move, he made peace with Israel. Yoga is a powerful tool, even a tool for world peace. That's why I practice and teach yoga. Why do you do yoga?
What first inspired you to get into yoga?
I was really into music as a child and a youth, and playing music for long hours was my first meditation even when I was 10. After exploring many styles and even performing on weekends with a heavy metal band in nightclubs, I got into composition and into oriental music in my early teens and went to listen to an Indian music concert at the local yoga studio. But the musician was unexpectedly ill and the concert was cancelled last moment so I stayed for a yoga class. I was hooked. Two years later I ran away to India and joined the ashram. Being a monk was easy for me. I only needed to focus on one thing at a time, had a lot of time to introspect and figure out where I stand in this world, and with all of the intensity of the practice I did not have to carry with me worries about anything. Well, I'm not a monk anymore. Now I am married to a beautiful and passionate woman and run an animal sanctuary with her (check out @kindredspiritsanctuary), have four children, bought a house, and have a very fast-growing yoga business.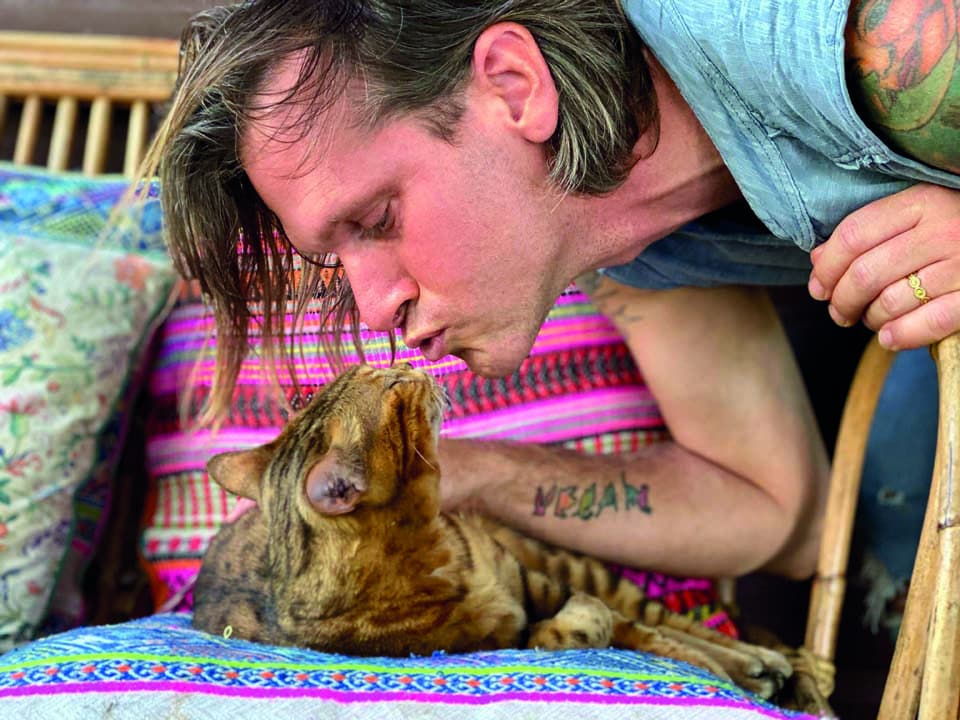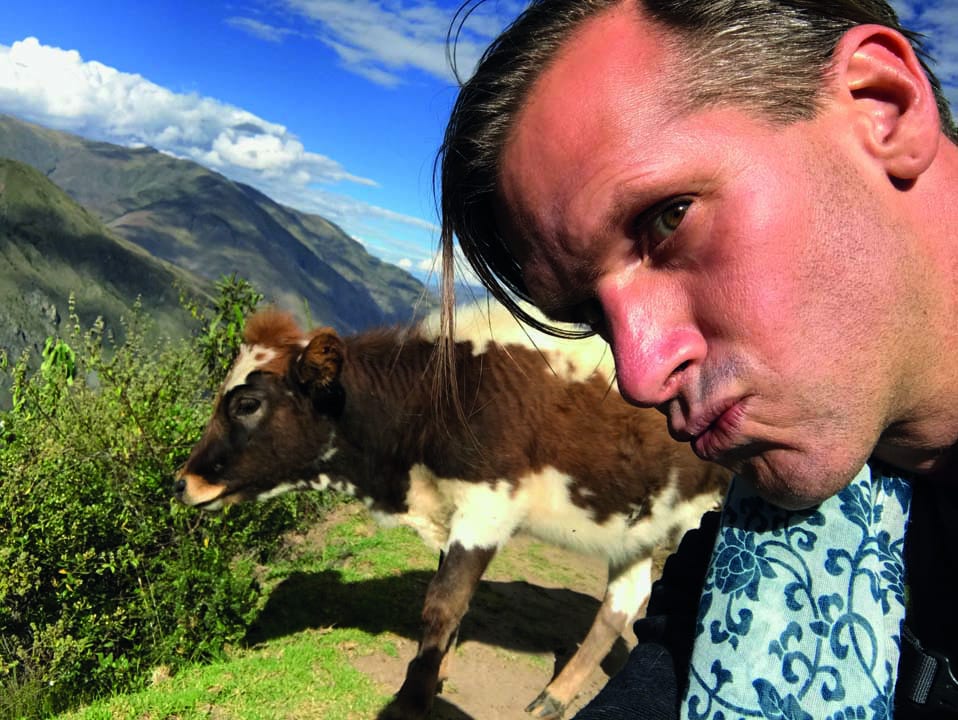 How would you describe your teaching style?
After leaving the ashram in 2004, I started developing a unique style of yoga called Rainbow Yoga. The idea behind Rainbow Yoga was to bring people together through yoga. I found the more 'traditional' yoga to be isolating with its focus on the individual and its philosophy of negating the world. So my new yoga was a rebellion against what I found constricting within that old yoga world. I was taught in the ashram where I lived that happiness is within, but I discovered that it is not just within; it is also all around us ready to be experienced and tapped into through all of our senses and through all of our interactions with friends and our fellow beings. Our new paradigm of yoga is to come out of our individual yoga square and join the yoga circle. Our meditation grew to be an expansion to include everyone in the room and even all beings in the universe rather than contracting into oneself. Doing poses in groups and pairs, interacting and playing together, dancing and massaging, all became tools to feel more connected to oneself and one another in body and heart.
What does yoga mean to you personally?
To me, it is about being authentic. It has to be authentic. Let me tell you a true story: About 10 years ago I took a two-week Thai Yoga Massage certification 86 87 course in California. I really enjoyed the training, but after a few days, I started to doubt some of the elements in it. All of the trainers at the course and most of the students were wearing Indian Curtas (especially long Indian shirts) and Japa Malas (Indian prayer beads), were greeting each other with Hindu blessings like 'Om Namaha Sivaya', 'Hari Om' and 'Om Shanti', and every day started and ended with communal Kirtan (singing of Hindu mantras and prayers to the Hindu gods). At first, I thought that this was normal, but then I realised the absurdity of it all: Thai Massage is not from India, it is from freaking Thailand! So why do we all want to be Indian? What do we get by having this Indian façade? Is it just fashionable and cool? I am finding more and more depth and comfort in my original roots. I was born in Israel, and Judaism is about family, about keeping it all close and connected and all of this is now reflected in my practice and my teaching. The work I need to do here is about a bigger unit than the individual one that is the focus of yoga from India, it is about the family and the world. As a family, we need to be strong and work together to make the next bigger unit — our community — strong and healthy. From here, the path to fixing the world and making it a better place seems very achievable to me. How can you be more true to yourself? What's authentic to you?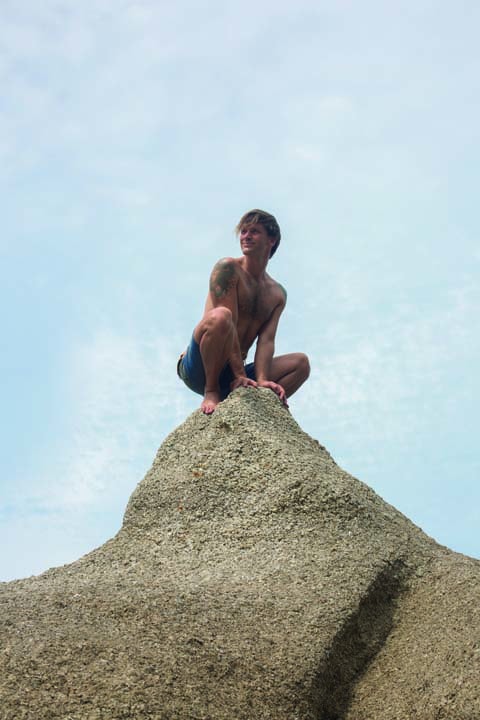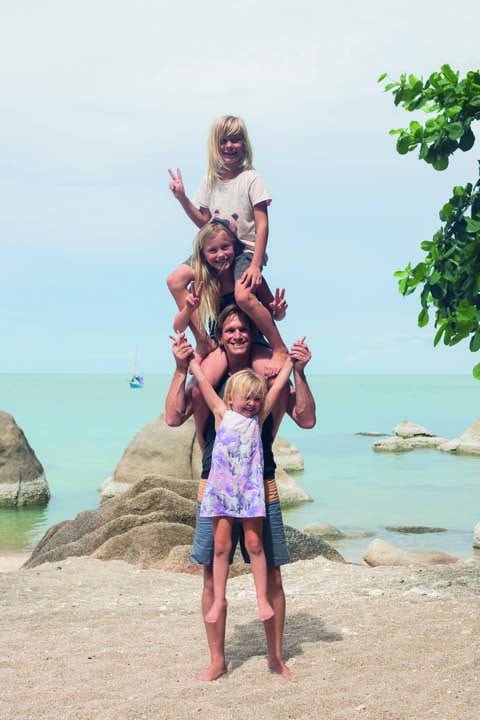 The last two years have been challenging for me too. That's when we needed to hone in and focus on our core values and the people we love the most. Now it's time to expand again, to open and bloom and connect again to people and the world. This is where joy and ecstasy are; in connecting and touching and tasting and feeling everything and everyone that is around us. Through the years I have opened and closed quite a few yoga studios all around the world. Now I mainly deliver classes and train teachers online and, slowly, slowly, as covid changes the world around us, I'm starting to teach in-person again. I'm looking forward to it!
Any good life hacks for the rest of us?
One of the best new tools I acquired last year is to ask myself every day this simple question: Hey Gopala, how are you today?
It seems like just an ordinary question that people ask each other all the time…and you are right, people do ask it all the time and people also don't really listen to the answer and people also mostly just give the same answer and not necessarily the truthful answer and definitely not a thoughtful answer. When I ask myself this same question, I actually take the time to contemplate and think and feel how am I really doing today. I actually take a moment to stop and assess my inner situation. And why is this so important? It is so important because when I really know how I'm feeling I get to take full responsibility for my feelings and over my reactions to everything that comes at me from other people and from the world around me. Wow! This changes everything. Instead of blaming other people for my reactions, I know that most of those reactions are actually coming from my own inner state of mind/heart. And this also gives me the ability to be conscious enough to choose to react in a different or in a more kind way. So much self-awareness and mindfulness here…mind blowing! So, again, from inner peace, all the way to world peace.
Anything else we need to know about you?
It is too small of a space here to write about all the things my basket is full with — a bit of Buddhism, some Native American traditions, a little of Sufism, lots of hedonism…so how would you say it? I'm a Hinjewbu! Take the best from everything, leave the rest behind.
Quick Q&A:
Favourite yoga book?
The Ministry for the Future by Kim Stanley Robinson

Favourite quote?
'Be the change you want to see in the world'

Go to health drink? 
Cloud juice (water)
If you had to take a yoga class, as a student, with any teacher ever from any time or place, who would it be and why?
Mahatma Gandhi or Martin Luther King because yoga is a lot more than yoga and I would love to hear from them how any one person can make such a big difference in the world.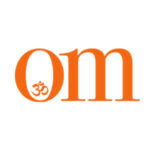 First published in November 2009, OM Yoga magazine has become the most popular yoga title in the UK. Available from all major supermarkets, independents and newsstands across the UK. Also available on all digital platforms.