Introducing geneyoga: a pioneering DNA genetic test combined with the ancient art of yoga
Yoga has been around for thousands of years, but modern science is only now getting to grips with understanding our genes and DNA.
Now it's possible to combine both with geneyoga, an innovative system that creates a unique and bespoke yoga plan based on an individual's DNA.
The idea comes from The Yoga Institute, a leading biotechnology company in genetic and lifestyle testing. There are now geneyoga offices in the UK as well as Austria, Italy, Slovenia and the USA.
Clients receive an easy-to-use DNA test kit, that enables them to self-collect their DNA sample and return this to a state-of-the-art laboratory for analysis.
A unique yoga plan — custom-made by a certified yoga therapist — is then crafted for the individual based on the results.
"The role of genetics and the importance of how one's genetic code can be used to create a truly unique lifestyle plan is a very exciting development," said Marko Smolic, senior director of The Yoga Institute.
Once their genetic data is analysed, clients then receive an individual geneyoga plan and technical report.
Within the plan, there is a custom-made yoga sequence for each individual based on health questionnaire and DNA analysis.
Each asana included in the yoga sequence is explained, including its benefits.
The technical report includes a more detailed explanation of the geneyoga process, genetic basics and standarised DNA markers analysed.
The process simply focuses your yoga profile with your unique DNA – maximising quality of wellbeing for each individual, adds Smolic.
"The geneyoga test is a blend of our expertise and passion. We have been involved extensively with genetics, wellbeing and the yoga industries for over 20 years. We're combining all our expertise in delivering a DNA test that will create a personalised yoga plan based on the DNA (genetic code) of each individual."
For further information visit: geneyoga.com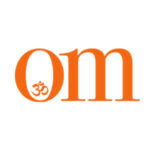 First published in November 2009, OM yoga magazine has become the most popular yoga title in the UK. Available from all major supermarkets, independents and newsstands across the UK. Also available on all digital platforms.