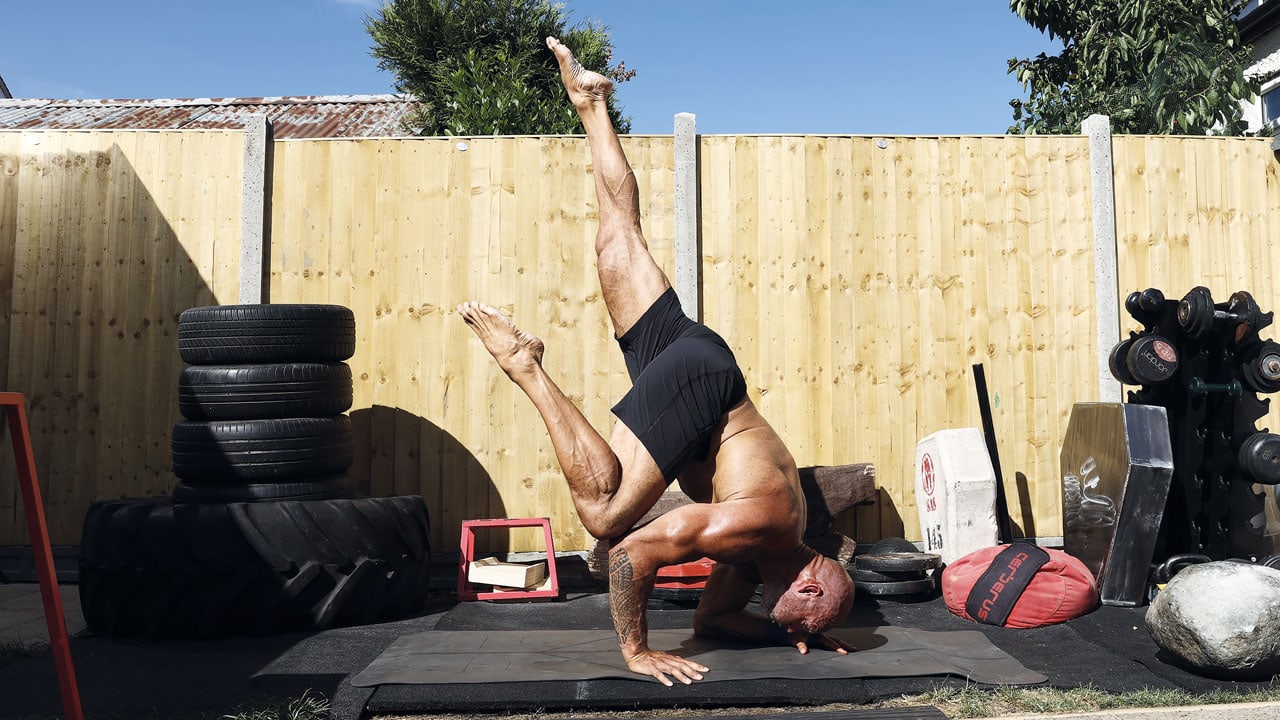 James Crossley, aka Hunter from TV show Gladiators, now a yoga teacher and gong bath leader, is using his background in fitness to help others achieve their health and wellness goals. He talked to OM about how he discovered yoga and what it means to him.
James Crossley shot to fame in the 1990s on the popular Saturday night TV show Gladiators. Known to millions as the musclebound Hunter, he's now enjoying yoga and many other aspects of the practice to guide others on their wellness journey.
Crossley has over 25 years experience in educating clients in health, fitness and wellbeing and has more recently qualified as a yoga instructor and gong bath practitioner — a far cry from his weightlifting and bodybuilding days.
Now 47, he's passionate about educating and engaging the over 40s demographic to take better control of their health and fitness using a combination of his skills and qualifications, including yoga.
Can you tell us about your early background in health & fitness?
I started weight training at 12 years old inspired by the Rocky films. At 15 I was competing in bodybuilding shows.
How did that lead to your TV work?
I was in a bodybuilding magazine at 18 being compared to Jonny Weissmullers, the Tarzan actor. The producers of Gladiators read this and invited me for an audition.
What are your memories now from the Gladiators show?
I loved the competition side. We got to travel the world competing in Australia and South Africa. Plus, some great friends were made. A truly incredible experience.
How did you first get into yoga?
I started to be more athletic in the Gladiators' events and it really helped with the transition from bodybuilder to athlete.
What inspired you in those early days?
Yoga in the early days for me was purely for improved performance in my Gladiator events and a more flexible and mobile body.
What does yoga bring to your life now?
It brings me balance. After years of living a very Yang life yoga has improved my lifestyle and is still improving my Yin side.
Any favourite yoga teachers or studios?
Sadhana Wellbeing in Clapham Junction is amazing. They have been the centre of my yoga journey. They have some incredible teachers. Arianna Santucci has taught me so much. Outside of Sadhana, Cloudia Hill has an incredible teaching style.
How would you describe your own teaching style?
I mix strength and conditioning with yoga and mobility.
Yoga career highs so far?
I teach at two studios, but I don't see yoga as a career, it's more of a personal journey. My goal has always been to teach to athletes and over 40s men who have had similar mobility issues to me, but I actually teach classes to everyone.
Any tips for students new to yoga?
Be consistent and remember it's not just a physical practice. Let yourself be open to personal growth.
What do you say to people who feel they can't do yoga because they're not in shape / too old / too inflexible etc?
I use blocks and bands in my practice; there are always regressions. It's more of a case of really wanting to try and if you enjoy the practice and the results. The best workout in the world is the one you stick to.
What do you do when you're not doing yoga?
Gong baths is my main focus. I was a percussionist for years and had an experience in Bali that changed my direction.
Any life hacks for building inner resilience in our crazy world?
Breath is so important for keeping afloat. One of my favourites is 4/7/8 breathing.

After 20 years educating clients on health, fitness and nutrition, five years as an actor and nine years as Hunter the Gladiator, James Crossley has created video FitAt40+. Find out more at: fitat40plus.co.uk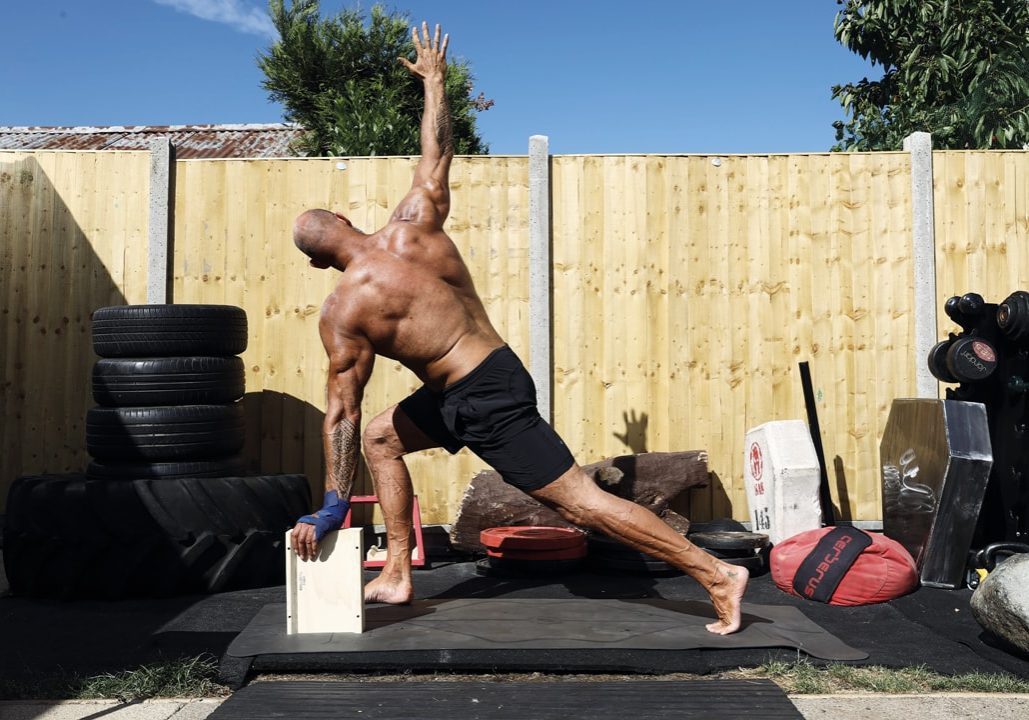 Favourite yoga book?
Chakras by Thimela A Garcia
Go-to health food?
DY Nutrition Vegan Protein Powder with peanut butter, a banana and ice.
Most inspiring quote?
Fail to prepare, prepare to fail.
Favourite yoga pose and why?
I do love Malasana Squat. When I was doing a lot of weights this was great for improving my range of motion.
If you could take a class as a student with any teacher from anywhere and from any period of time (now or in the distant past) who would it be with and why?
I have done a lot of teaching with Michelle Young at My Vinyasa Practice all online. So it would be great to actually practice with her in person. She is amazing.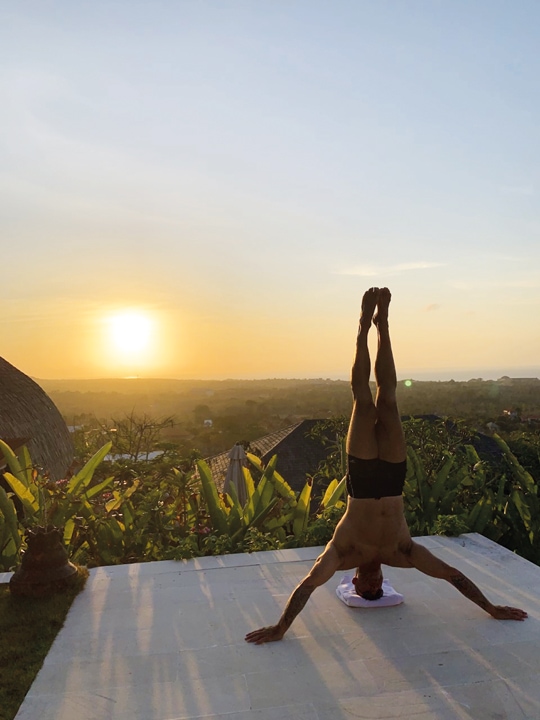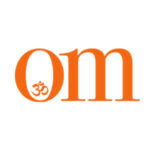 First published in November 2009, OM Yoga magazine has become the most popular yoga title in the UK. Available from all major supermarkets, independents and newsstands across the UK. Also available on all digital platforms.