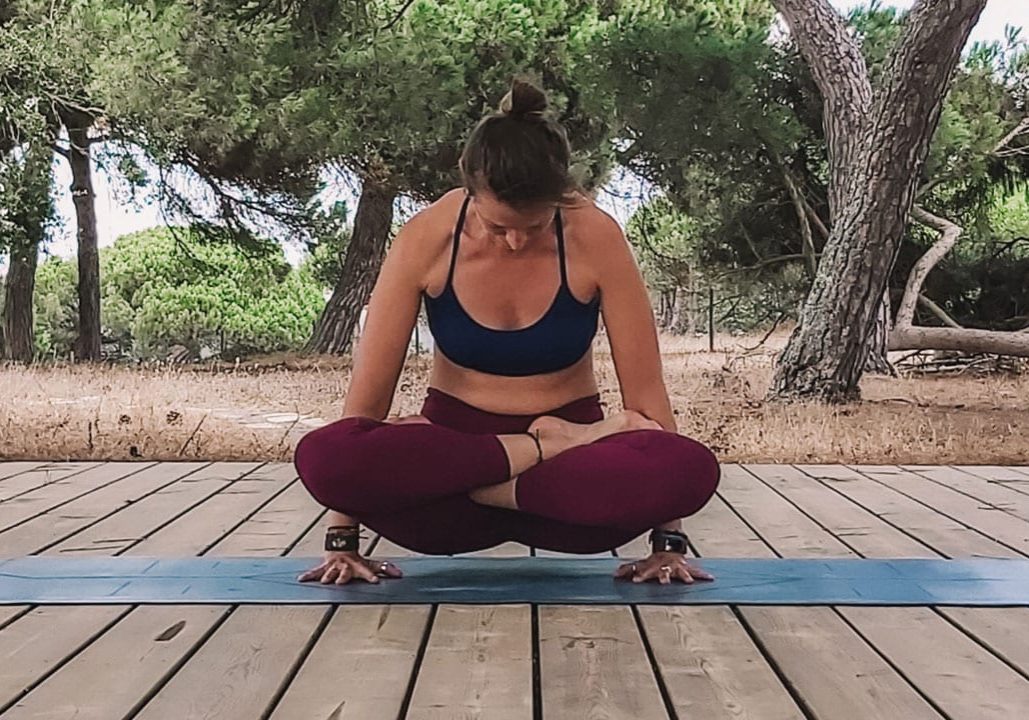 From benefits to yoga business
Flexible benefit of Universal Credit helps yoga teacher Samantha Garstin's business dreams take shape
Yoga teacher Samantha Garstin from Salisbury has proved that setting up a new business during a pandemic doesn't have to be a stretch – thanks to Universal Credit supporting her to balance part-time work with her new career ambitions.
It's a story of how Garstin, 40, who calls herself a Menstrual Wellness & Embodiment Coach, managed to set up her own yoga business with state support despite all the challenges posed by lockdowns and lack of access to other funding.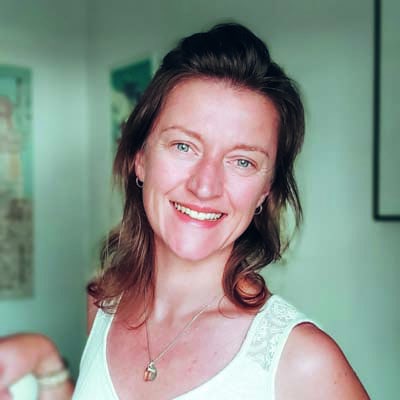 Last year, she received various government-backed help, including finding part-time work in marketing at a local estate agent designing its website. She was also put in touch with a local support organisation that helped adapt her business model to launch Root & Rise, her new online yoga platform available via her website (samanthagarstin.com).
But it wasn't meant to be like that, after she had completed her yoga teacher training.
"After my yoga teacher training we went straight into lockdown," she says. "I had no real-life audience and trying to get started online on Zoom was tough to say the least! I had left my job before my yoga training in the hope of coming back to teach yoga, but that never happened. Hence, I had no option but to turn to Universal Credit for help. They set me up on another programme to help me with a self-employment mentor, and she helped me find part-time work doing web design and marketing at a local estate agents.
As she was working part-time she was also able to claim crucial financial support from Universal Credit at the same time, giving her the security she needed while she waited to get her new business off the ground. "Being able to work part-time and still get Universal Credit enabled me to support myself while my business was in its infancy."
After restrictions were lifted, Garstin began to build up her business while continuing her work in marketing, knowing that she still had support behind her.
"Being able to work part-time and still get financial support from Universal Credit gave me the security I need whilst getting my new business off the ground. I have always loved yoga and the health benefits it's given me over the years. So after years working in marketing, I decided to see if I could make my dream come true and start my own business."
Universal Credit is a state scheme that's designed to bolster your earnings: when a person starts work, the amount of Universal Credit they get gradually reduces as they earn more. But unlike Jobseeker's Allowance, the payment won't stop just because you work more than 16 hours a week.
"There is no shame in claiming benefits," said Garstin. "During this past year or so Universal Credit has become a lifeline for a lot of people. Actually without that support I don't think I would have had such a favourable outcome. Being self-employed is hard and the biggest thing you miss is community and support. I am so grateful for all the help I have received, even if it was just to have a moan about my struggles and have a friendly voice on the other end to build me back up when it felt like everything was working against me."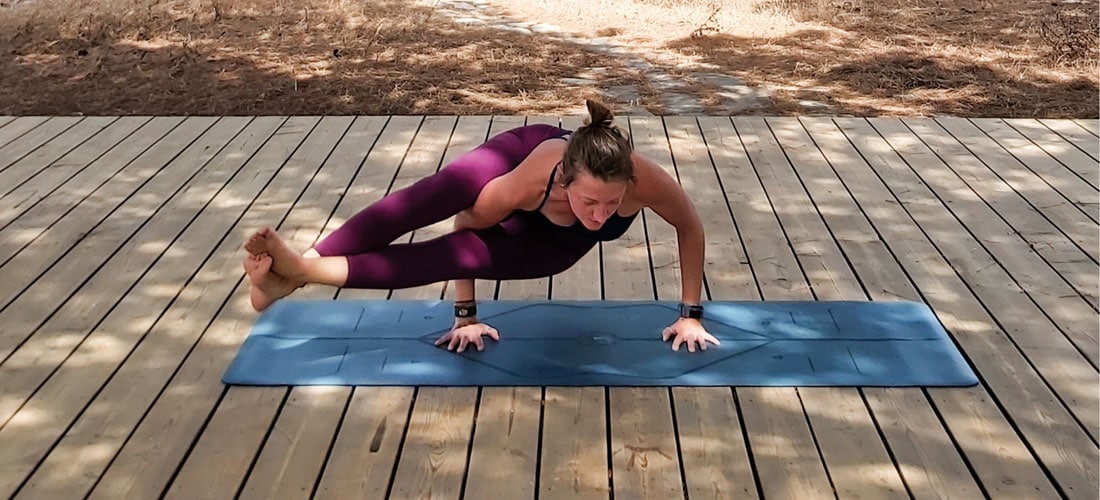 New business
Her new business is something that she is passionate about, helping other women with menstrual wellness.
"So my niche is really niche! I teach yoga that works around the phases of the menstrual cycle. Currently, I am offering this via a yoga membership. I found that this is the best way to create practices for everyone to suit whichever phase they are in. There are four menstrual cycle phases, so each month I offer four flows, one for each phase, and my members can use them as applicable to their own cycle phase. I release each flow in sync with the moon phases which mirror the menstrual cycle, which is also handy for those who no longer bleed and cycle with the moon instead. It's such a lovely way to move by honouring the natural energy cycles of the body."
The other side of her work is Menstrual Coaching, where she sees private clients.
But the journey to establishing herself as self-employed yoga teacher has not been an easy one.
"Between working part time and universal credit I have been financially supported just enough to allow me to work three days a week on my own business. Being self-employed is hard, especially when you do not have investors, loans or people to help out financially. I am where I am because of my dedication and passion for what I do, but I wouldn't sugarcoat it! I show up every day online, I provide good quality content that gives my audience value and engages with them. I have been building my membership since December 2020 and so far it has over 50 hours of practices, I have also built a little community of like-minded women in a free Facebook group. Financially I am not significantly better off just yet, but what I have achieved in the last year is miles away from where I started."
She has plans for the future as well.
"Going forward I want to grow my membership and offer a group coaching programme called The Cyclical Collective, which will guide small business owners to work in harmony with their hormones, helping them to find tangible frameworks to understand what is happening in their bodies and how to use it to their advantage to optimise the way they work."
And for those looking to start up their own business she has plenty of experience behind her to offer a few words of encouragement.
That includes making use of any free resources you can get your hands on — lots of business coaches offer free introductory guides and workshops, where you can find answers to many of your questions. Most importantly, she says, you've got to just keep going.
"Some days you have wins and some days you just want to quit, but you just have to keep going and remember your 'why'. I have my vision statement on my wall and I read it all the time. I started this to serve others; it's not about me, it's about those I'm in service to."
Find out more about Samantha Garstin and Root & Rise and move with the rhythm of your cycle at: samanthagarstin.com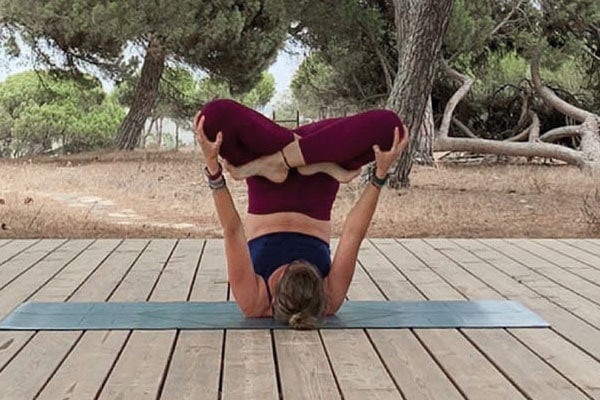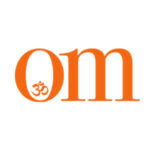 First published in November 2009, OM Yoga magazine has become the most popular yoga title in the UK. Available from all major supermarkets, independents and newsstands across the UK. Also available on all digital platforms.