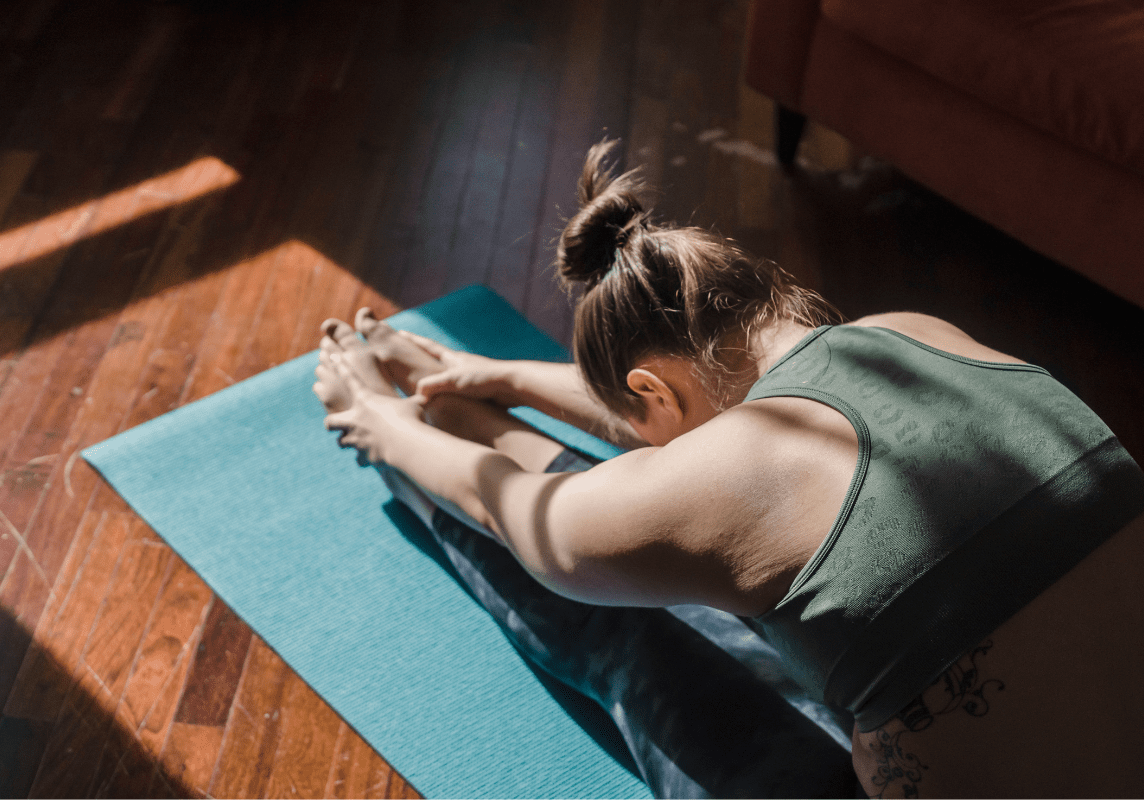 Being at home - my yoga journey
Finding home on the yoga mat. By Aleksandra Matuszewska
My yoga journey began two years ago, just before the global pandemic.
In fact, it began four years ago when I even didn't know that my choices and decisions would guide me to find yoga.
I was born in Warsaw Poland in the late seventies: imagine a snowy white country, -20° in the winter and beautiful flower blossoms in springtime. People having nothing, as all post-communist countries were poor, but rich as we have ourselves: time, conversations, cooking together, helping each other, sharing - all this is worth more than millions.
But life is bittersweet and we all suffer and lose people. I lost my parents. For any child losing a parent is a traumatic experience. For me at that time, a thirteen-year-old sweet blond girl, losing my dad meant losing the world. No more no less.
And then I lost my mother. Not physically. I lost her mentally. As a person as she suffered from mental health issues until she died a few years ago. The day of her death was the day of my rebirth.
In my forties I decided to leave my well-paid job at Fulbright Foundation, leave my lovely flat, friends, favourite grocery shop, neighbours, sourdough bread. In two months I decluttered my belongings and moved to the UK with two suitcases. Miss Marple was my favourite character, Wuthering Heights and a cup of tea anytime, rain anytime, all those things speak to me loudly.
So I moved and then the pandemic happened.
It's nothing new to say how lonely we feel not knowing anyone in a new country. Trying to live your life, be yourself and at the same time have a strange feeling: who is an alien? We all probably know the song: "Oh, I'm an alien, I'm a legal alien, I'm an Englishman in New York."
But I was not an Englishman and it was not New York. I was a middle-aged Polish woman in the English countryside, living not far away from Newlands Corner (Miss Marple, please wait) not even able to go to visit this place because of the pandemic.
And as a middle-aged Polish woman in the English countryside, no Miss Marple, rain anytime, all the time, sitting at home which was not my home, the question was: where is my home? How will I find my home? And when? How much will it cost? Does it cost money, does it cost any compromise, any difficult choice I have to make?
Was it an impulse or was it a choice on that rainy day in February 2020 I took my first online yoga class?
I felt tired, sad, lonely and stressed. I thought that something easy would help to boost my energy and bring my vital strength. All yogis please forgive me but at that time my picture of yoga was: easy, just lying on the floor.
After that first session, I knew how wrong I was. How weak, both mentally and physically. Since then I have started to practice yoga more regularly.
And I have found new friends.
And peace.
And love.
And I have found my home.
You will ask me: oh tell me more, did you move again? Where is your new home?
My mat is my new home. My mat is my place on the earth. It grounds me, it gives me my energy, makes me smile. It gives me a sense of being connected to myself and to others. What I can achieve on my mat I know I will be able to achieve in my private or professional life.
I do not worry where my home is anymore. My home is where I am. If I need to feel it, I roll my mat on the floor and practice, or I grab my favourite silky pillows and sit and work on an essay or think about a new book. At home, on my mat I can do anything: practice, rest, meditate, read.
I can also say how grateful I am for my new home. Because there is no place like home.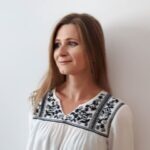 I am a life, foodie and animals lover and writer. My yoga journey has began two years ago along with my Pilates professional training. Aiming to be qualified both in Yoga and Pilates and share my joy with the others, specially middle aged women and men to help them to stay connected to their minds and bodies and appreciate little things we can enjoy every day.
If You Enjoyed This, Then You May Also Like...