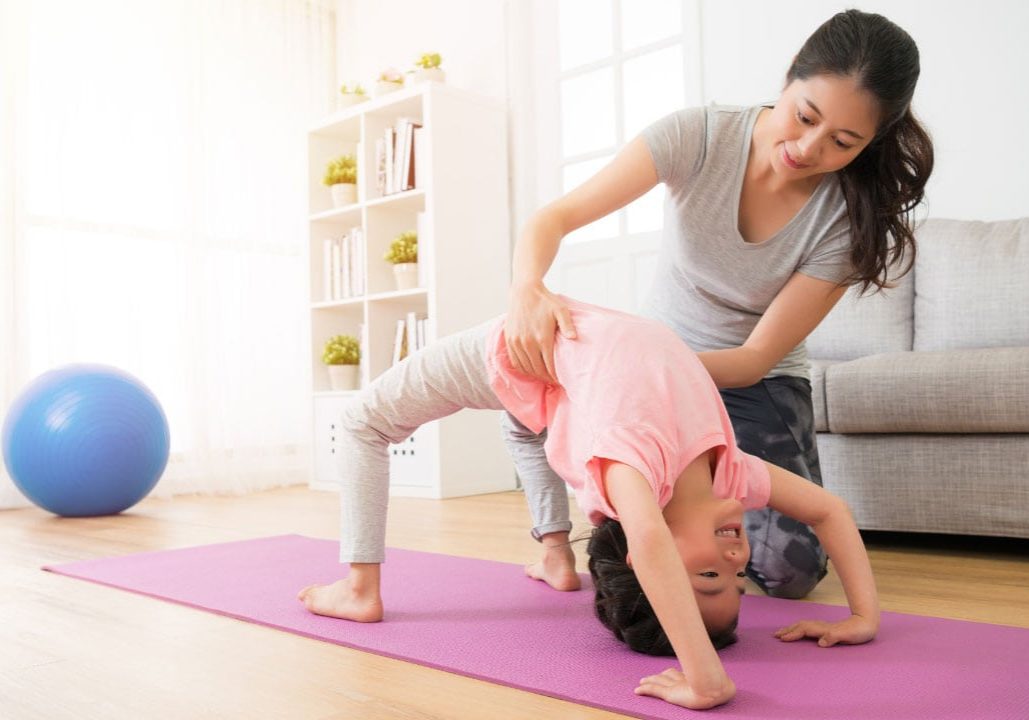 4 partner yoga poses to practice with children. By Dr Kiki Morriss
The new book 'Nurturing Your Family With Yoga' (see details below) provides everything you need to introduce children to yoga. Beautifully photographed and featuring an A-Z of yoga poses, meditations, breathing and games, it offers practices that adults and children can enjoy together in any setting – at home, at school or in the yoga studio.
Whether you are looking to stretch and strengthen your body, increase flexibility, develop focus and concentration or wind down before sleep, the book is a gold mine of knowledge and inspiration.
Partner Yoga is one of many creative and fun ways to enjoy yoga with children, and you'll find a chapter of collaborative poses in 'Nurturing Your Family With Yoga'. Here are four of those poses for you to try out.
Benefits: 
Develops balance and co-ordination.
Strengthens hips, thighs and abdominal muscles.
Increases focus and concentration.
Improves digestion.
1. Sit facing each other, bend your knees, touch your toes and hold hands.
2. Lift your right leg up and press your soles together.
3. Lift your left leg up and press your soles together.
4. Straighten your legs and carefully lean back.
5. Imagine you are sailing boats floating on the sea.
6. Smile at each other as you balance.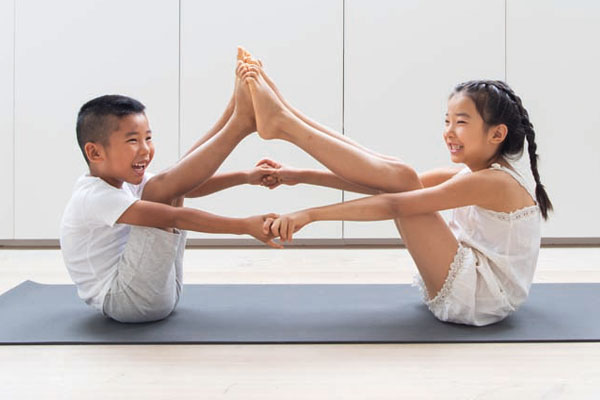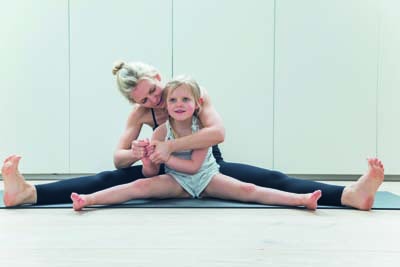 Benefits:
Develops the imagination.
Encourages positive communication.
Stretches back of legs, opens hips, lengthens spine and encourages good posture.
1. Sit with your child between your legs and both spread your legs wide.
2. Imagine you are stirring a bowl of porridge or a potion together.
3. Chat about what you are making.
HIBERNATING BEAR IN A CAVE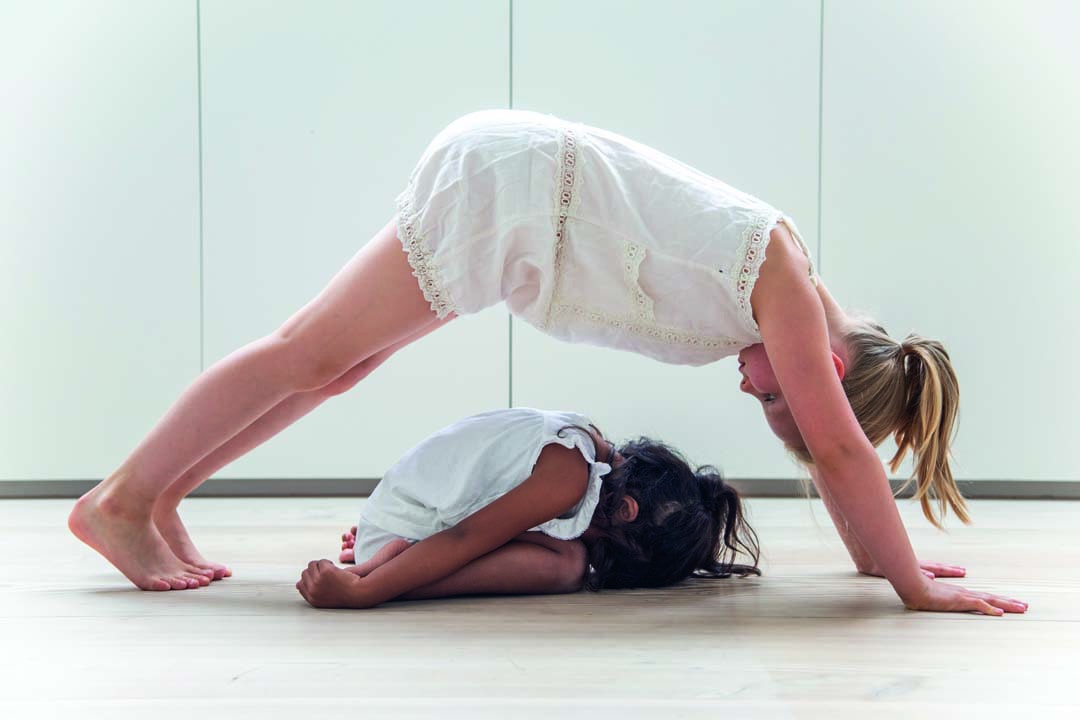 Benefits:
Encourages kindness and awareness of others.
Relaxes the mind and body.
Nurtures and calms.
Downward Dog Pose stretches and strengthens back, shoulders, arms and legs and lengthens spine.
1. Choose who will be the Bear and who will be the Cave.
2. If you are the Cave, come into Downward Dog Pose.
3. If you are the Bear, come into Child's Pose.
4. If you are the Bear, imagine you are deeply asleep and safe in your cave during the winter months.
5. If you are the Cave, imagine you are creating a place where the Bear is protected and can rest well.
6. You can choose to be another hibernating creature – perhaps a tortoise or a hedgehog.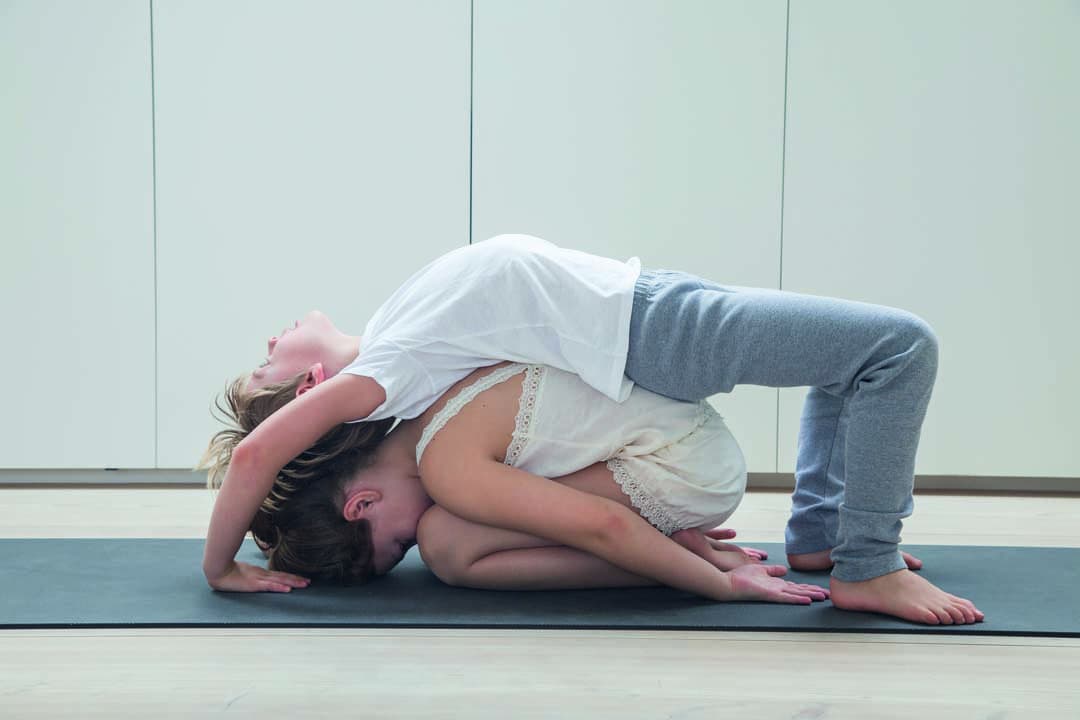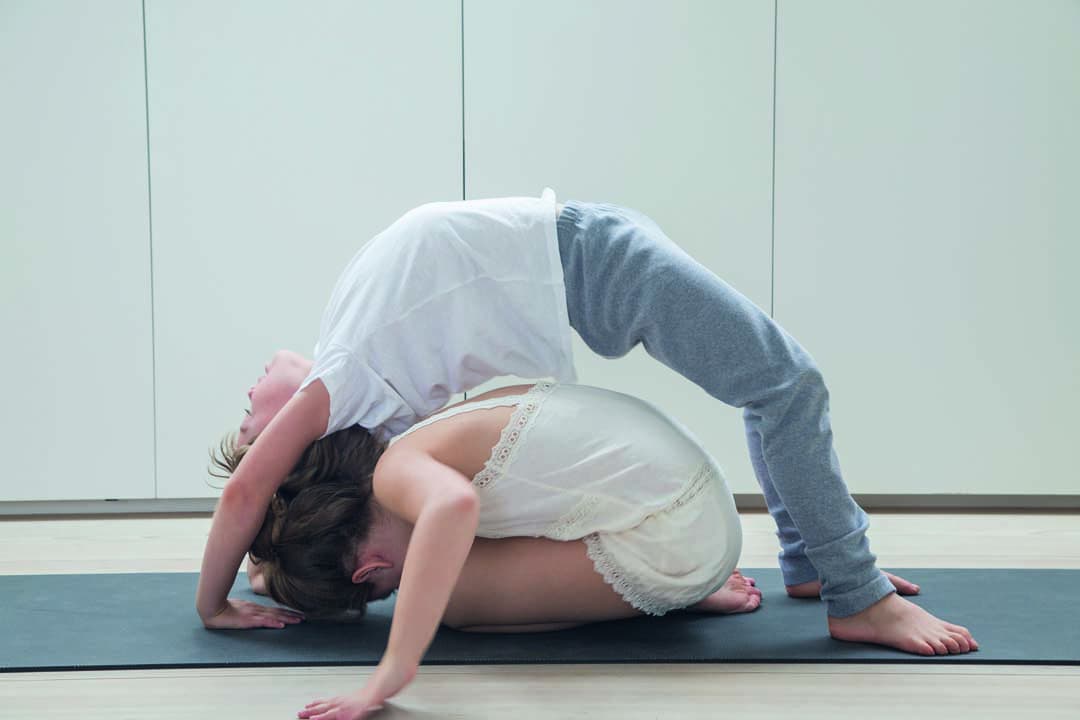 Benefits:
Encourages good communication, both verbal and non-verbal.
Child's Pose stretches feet, ankles, legs, hips and back and relieves stress and anxiety.
Wheel strengthens arms, legs and core and improves spinal flexibility
1. Choose who will be the Rock and who will be the Lizard.
2. If you are the Rock, come into Child's Pose.
3. If you are the Lizard, gently lean back over the Rock and place your hands on the ground on either side of their head.
4. Imagine you are a lizard lying on a rock, warming yourself in the sun, or imagine you are a rock on the beach.
5. Adjust the pose so you are both comfortable.
6. Breathe gently and relax together.
7. When you are ready to come out of the pose, the Lizard lifts up into Wheel and the Rock escapes.
8. Swap over and repeat the pose.
There is always laughter in my children's yoga classes or in my home when we do Partner Yoga. I hope you enjoy this wonderful, simple and playful way to pass on the gift of yoga to the next generation.
'Nurturing Your Family With Yoga', the new book by Dr Kiki Morriss, is out now.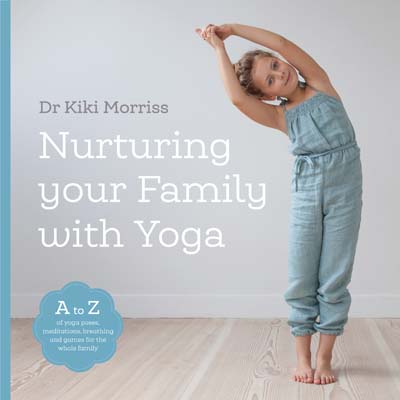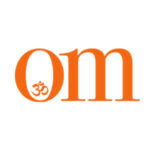 First published in November 2009, OM Yoga magazine has become the most popular yoga title in the UK. Available from all major supermarkets, independents and newsstands across the UK. Also available on all digital platforms.