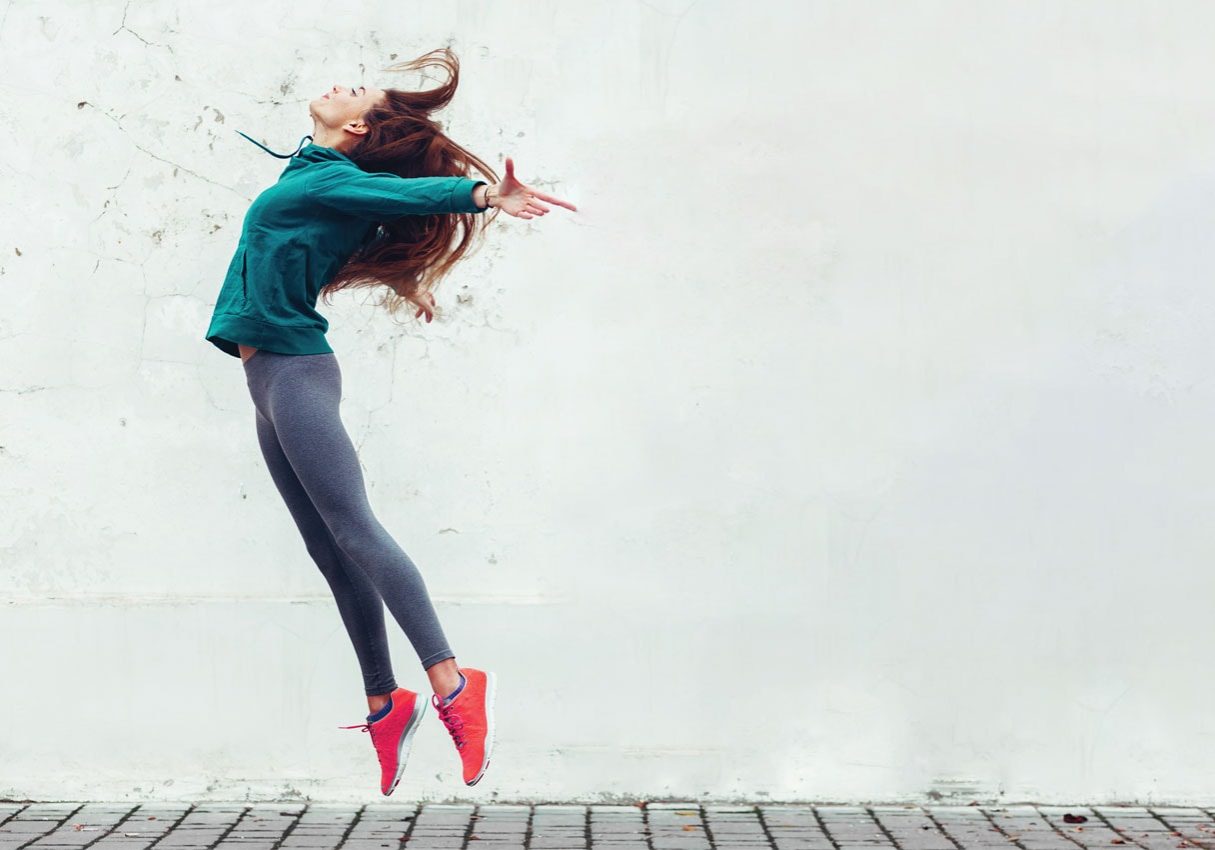 Find freedom in your movement, feel connection with the universe and live with intention: welcome to our special report on ethical yoga wear
No one ever regrets taking a yoga class. It's the right thing to do. But the way yoga can permeate seemingly every aspect of your life takes many people by surprise.
Yoga's subtle magic impacts body, mind and soul, raising energy and awareness, and transforming the individual into a powerful agent of change in this world of ours.
Making the right choices becomes a part of the journey, from the commitment to a daily practice or a nourishing diet, to the words we use in our everyday conversations.
It also relates to our individual purchasing decisions that can collectively impact the direction of an entire economy.
That's especially important in an environmentally-conscious age, where our buying choices can make all the difference in the direction of our planet's future.
While it's possible to pick up mass-produced mats or clothing on the cheap, this may not have good consequences long-term, not just in terms of environmental impact, but also the more you grow as a yogi and as a human. An enlightened soul wants to be surrounded by purity, clarity and serenity not plastic and clutter.
If you are a conscious consumer, it's worth taking a little effort to make the right choices when it comes to what you wear, both on and off the mat, even if that means investing a little extra. The payback can be huge. You'll be supporting small, ethical businesses, driven by their own passion for yoga, plus you'll be wearing clothing that aligns with your principles. Not only that, your environmental conscience will be clean.
Find freedom in your movement, feel connection with the universe around you, and live the best intentions as your yoga journey unfolds.
Feel fabulous yoga kit for every day of the week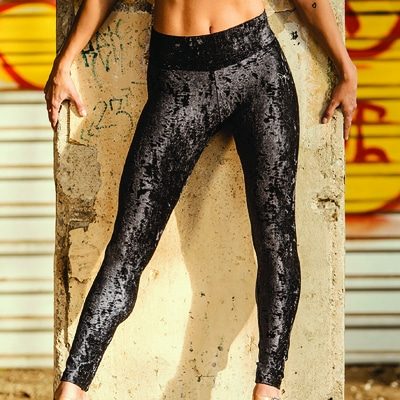 Dragonfly means enthusiasm for quality and sportswear. It's not a huge corporation, but a small, friendly company that lives and breathes for the production of high-quality yoga wear. Premium quality, made in the European Union.
Dragonfly Velvet Adriana Leggings
Full-length high-waisted leggings from Dragonfly, a small, friendly company that lives and breathes the production of quality yoga wear. Thanks to the higher waist these leggings stay in place even during an intensive workout. As well as other Dragonfly leggings, Adriana do not have any waistband and therefore they do not cut in anywhere. Dragonfly logo embroidery on the front highlights the perfect design of premium quality fitness clothes. Premium quality clothing made in the European Union.
£39
dragonflybrand.com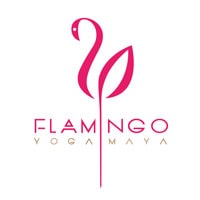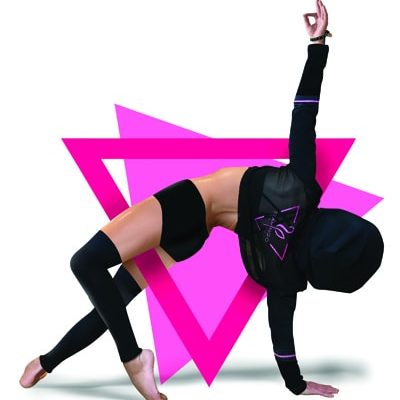 Flamingo Yoga Maya
A capsule collection of yoga tops designed with unique built-in towelling to wipe away sweat, made with recycled mesh to keep you cool and premium cotton jersey. The collection draws inspiration from balance, where you'll find the yin to your yang, mind to your body and cheesecake to your salad!
EXHALE | The Hoodie
This hoodie by Flamingo Yoga Maya features the brand's built-in signature two-way stretch towelling on the sleeves to wipe away any lingering sweat. Paired with a cool, light-weight recycled open-mesh back panel, and premium cotton jersey, it's the perfect hoodie to wear to or from the yoga studio or gym, or even with a pair of jeans to go shopping. The cropped hoodie is key for either that layered look or toned six-pack you've been working on!
£54.99
flamingo-yoga-maya.co.uk
INTENTION | The Crop
The perfect little crop top to wear for yoga, or the gym, featuring Flamingo Yoga Maya's signature stretch towelling, along with the brand's rubber badge on the reverse, with a dipped back hem, and the brand's contrasting flamingo pink as accents. The Crop matches perfectly with high or low waist leggings, as well as jeans – this is a must-have in your yoga wardrobe!
£44.99
flamingo-yoga-maya.co.uk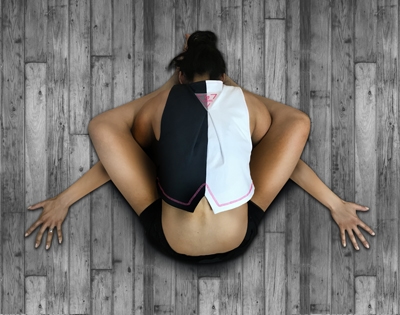 The human foot has evolved with separated toes to achieve optimum balance and flexibility. TOETOE encourages better foot function, improved circulation, and temperature control. Wearing them is like going barefoot: better balance, improved circulation, hygienic feet, eliminate blisters, optimum temperature and more movement.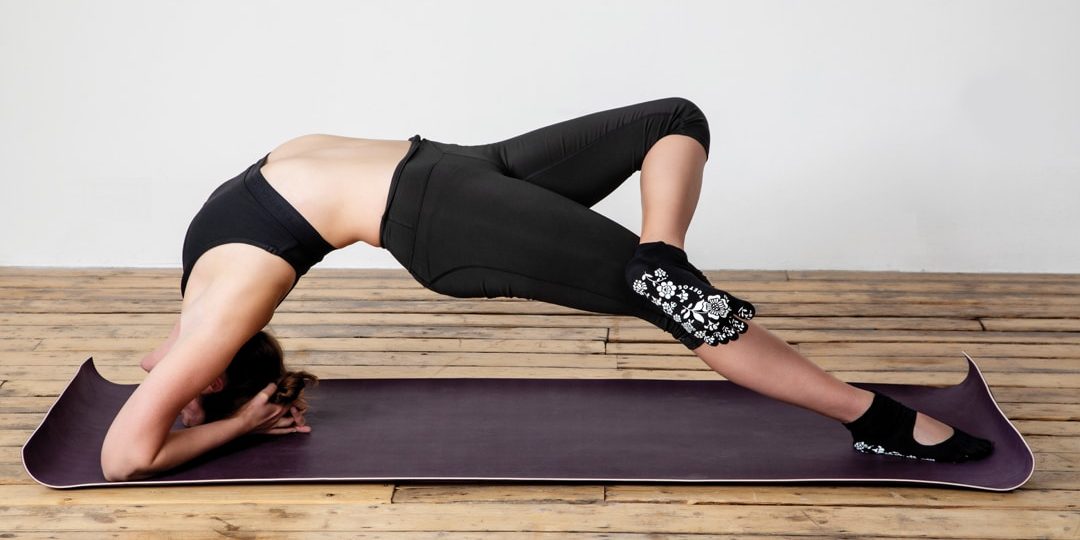 TOETOE Anti-Slip Sole Trainer Serene
Keep your feet clean, happy and protected. TOETOE AntiSlip Sole Trainer Serene toe socks are made for yoga; however, they are also perfect alternatives for slippers or going barefoot at home. These toe socks give your toes freedom and comfort, almost like you're barefoot, without the risk of slipping. With the Anti-Slip Sole Trainer Serene you have a better grip when practicing yoga movements or other exercises. As well as keeping your feet protected, the toe socks help to keep your temperature regulated whilst at yoga class which helps minimise perspiration. TOETOE: The socks Mother Nature would design! £11.95/pair
toesocks.co.uk
Let's hear it for the boys
Men do yoga too! For all the guys out there looking for practical, comfortable, feelgood yoga wear, there are plenty of highquality, ethical choices available to you as well. Live your best life with yoga

Born Peaceful isn't just a brand, it's a movement for peace. Every living creature is born into the world with infinite potential — for love, respect, consideration, empathy, abundance, compassion, humility, purity, truth, greatness, strength, grace and beauty. We are all Born Peaceful. Spread only truth, spread only love, spread only peace.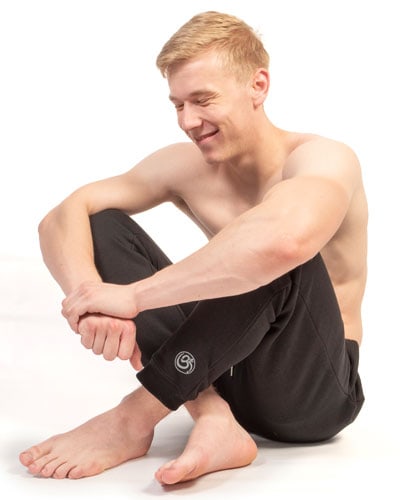 Born Peaceful Cromer Yoga & Meditation Pants
Cromer Yoga & Meditation Pants are perfect for yoga, meditation, working out or lounging. Jogger style, full-length pants with ribbed cuff to the bottom of the leg, comfortable ribbed, elasticated waistband with drawstring, side pockets, patch pocket at the back and a subtle Om print to the front left leg (just above the cuff) and to the rear pocket. 85% organic ring-spun combed cotton, 15% recycled polyester, Oeko-Tex Standard 100, Fair Wear, GOTS (Global Organic Textile Standard) and Peta-approved vegan. £48
yogabliss.co.uk/mens-yoga-pants
Elevate your world and your practice with some clean, ethical and super-cool yoga kit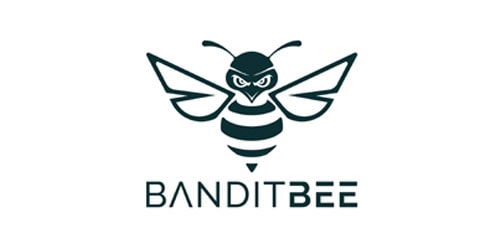 London-based fitness clothing company creating sportswear for women of all ages, shapes and sizes. Bandit Bee wants to bring out the best in people so it makes its clothing fun, sexy, trustworthy and affordable: full-on confidence to anyone who wears it.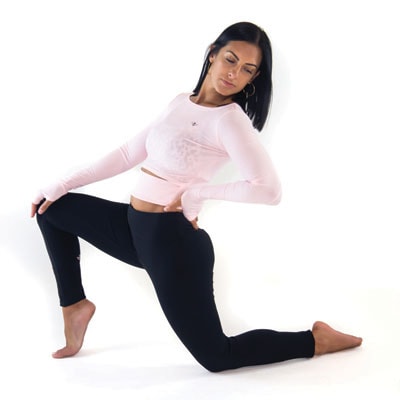 Bee-Luxe Leggings
Our Bee-Luxe Leggings are available in two colours, black and green, they're super soft to the touch, breathable and super strong yet with flat stitching. The little bee makes a wonderful little feature, this time in reflective rose gold on the back of the calf. Flattering style on all shapes and sizes, the truly opaque and supportive material will mean you will look and feel great!
£42
banditbee.co.uk
Bee Cool-Down Black Long Sleeve Crop Top
This black long sleeve crop top is made with super soft and stretchy material that looks sleek and chic at the same time. The extra-long sleeves mean that you've got extra coverage on those chilly days. The thumb holes allow you to keep your hands nice and warm and keep your sleeves in place too. Available in: black, blue, white & pink.
£30
banditbee.co.uk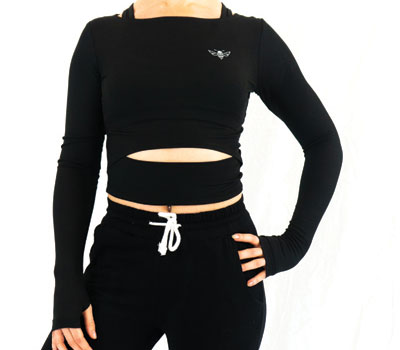 Moonchild Yoga Wear, from Denmark, designs activewear using carefully selected manufacturers and by seeking better materials and solutions to make more conscious and sustainable choices with the aim to empower and inspire women to feel and be their best.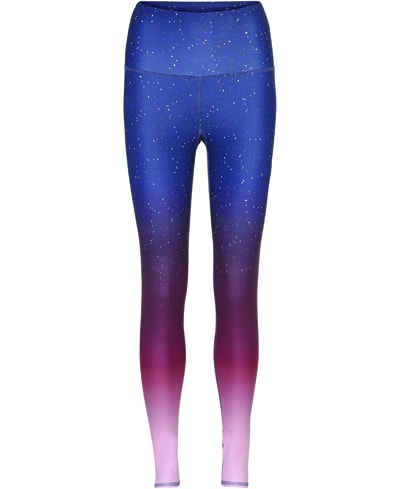 Moonchild Printed Leggings
Deep Shade Moonchild Yoga Wear from Denmark designs activewear using carefully selected items and by seeking better materials and solutions to make more conscious and sustainable choices. The company has one aim: to empower and inspire women to feel and be their best. These Deep Shade leggings are ideal for any practice. The thin, second-skin fabric is exceptionally breathable and quick-drying, so it's perfect for meditative practices, Pilates, and even intensive hot yoga.
€90 (£80)
moonchildyogawear.com 
Moonchild Lunar Luxe Leggings
Burnt Sienna The Lunar Luxe Legging from Moonchild is a super comfortable legging made from recycled materials, with a feminine and minimalistic design. Lunar Luxe in the colour Burnt Sienna.
€110 (£97)
moonchildyogawear.com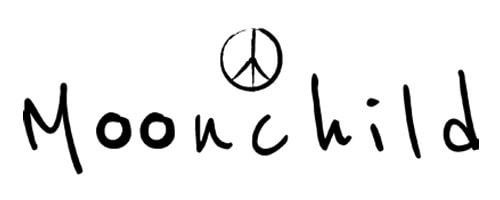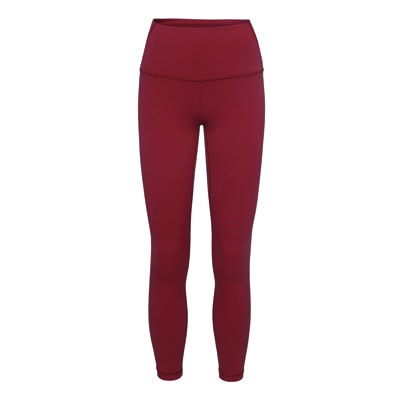 LacunaFit is the answer to every petite woman's prayer! High-quality, sustainable and silky-smooth athleisurewear designed in London specifically for women under 5'4. Perfectly proportioned to fit the shorter frame, so you can say goodbye to rolling and baggy ankles. You'll be living in your Lacunas! Enjoy 15% off your first order with code OM15.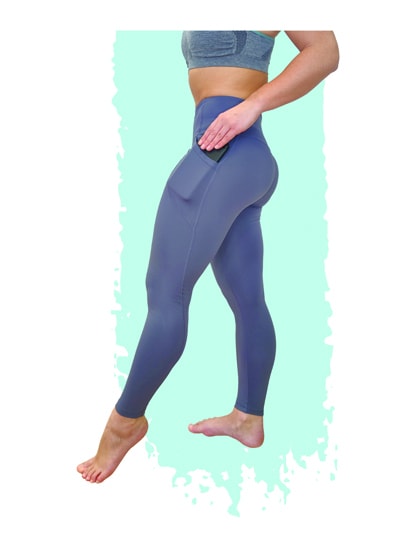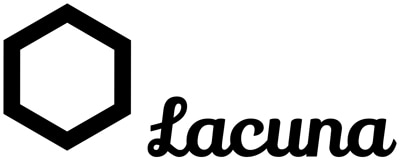 Resolute Petite Leggings
Designed specifically for women under 5'4, these petite leggings are perfectly proportioned from waist to ankle, providing a figure-sculpting fit for the shorter woman. Crafted from thick, silky-smooth fabric that provides support and complete freedom of movement. They even have handy pockets for your daily essentials!
£50 (15% off using code OM15)
lacuna.fit
Resolute Petite Tank
Stylish yet functional, the Resolute tank is perfectly proportioned to sit on the waist and not swamp the petite figure. There's no compromise between comfort and support thanks to the built in sports bra. The perfect top to take you from the studio to the shops
£40 (15% off using code OM15)
lacuna.fit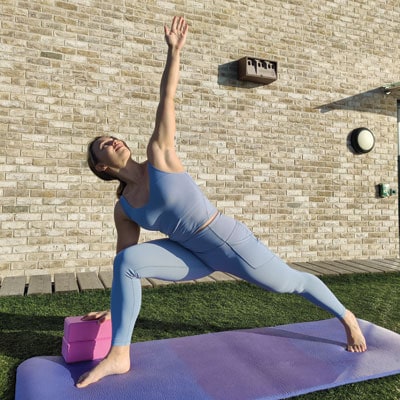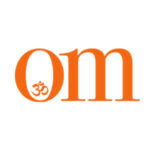 First published in November 2009, OM Yoga magazine has become the most popular yoga title in the UK. Available from all major supermarkets, independents and newsstands across the UK. Also available on all digital platforms.