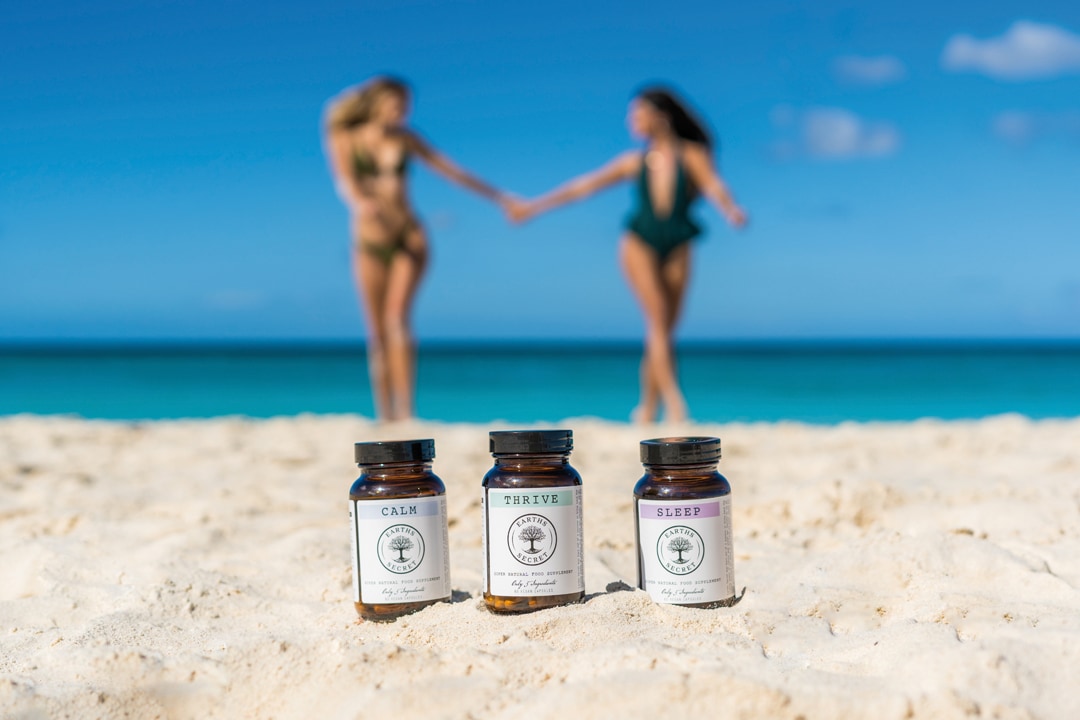 WIN The Ultimate Kit from Earths Secret. 8 prizes to give away – worth £130 each
More than a superfood, superior to a supplement or multivitamin, Earths Secret has explored nature's garden for the most sustainable and effective ingredients possible to create complexes that make a real difference to people's lives.
While the Sleep, Thrive and Calm complexes taken individually will give you the benefits of these super-natural supplements, taken together as a total health regime they can work synergistically and help you achieve Ultimate Wellness.
The Ultimate Kit combines Earths Secret's three signature complexes:
Calm:
Helps relieve the stresses and strains of daily life. Calm contains world-leading adaptogen KSM-66® Ashwagandha to balance emotional and physical stress. Coupled with Holy Basil to provide calm and clarity, and Rhodiola, a focus Nootropic, to help improve concentration and mood, it truly nurtures mind, body and spirit.
Thrive:
Designed to energise and nourish body and mind, Thrive contains award-winning HydroCurc® Turmeric packed with potent antioxidants to promote cellular health and enhance physical performance. With added Reishi Mushroom for an immune system booster and antioxidant powerhouse Elderberry to keep the body strong.
Sleep:
Developed to aid in restful and restorative sleep, Sleep harnesses affron, a unique Affron® Saffron extract proven to support sleep quality. This soothing somplex also contains melatonin-rich Tart Cherry that improves sleep duration and quality, and sleep-inducing Passion Flower to boost GABA hormones, relaxing mind and body.
Find out more at: earthsecret.com/products/ultimate
TERMS & CONDITIONS
Entrants must be 18+ and living in UK & Ireland
Closing date for entries: 15th September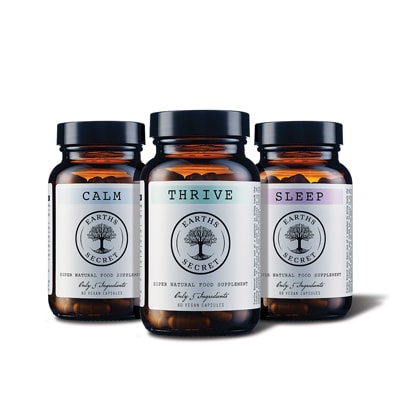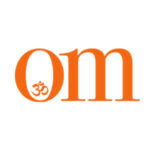 First published in November 2009, OM Yoga magazine has become the most popular yoga title in the UK. Available from all major supermarkets, independents and newsstands across the UK. Also available on all digital platforms.