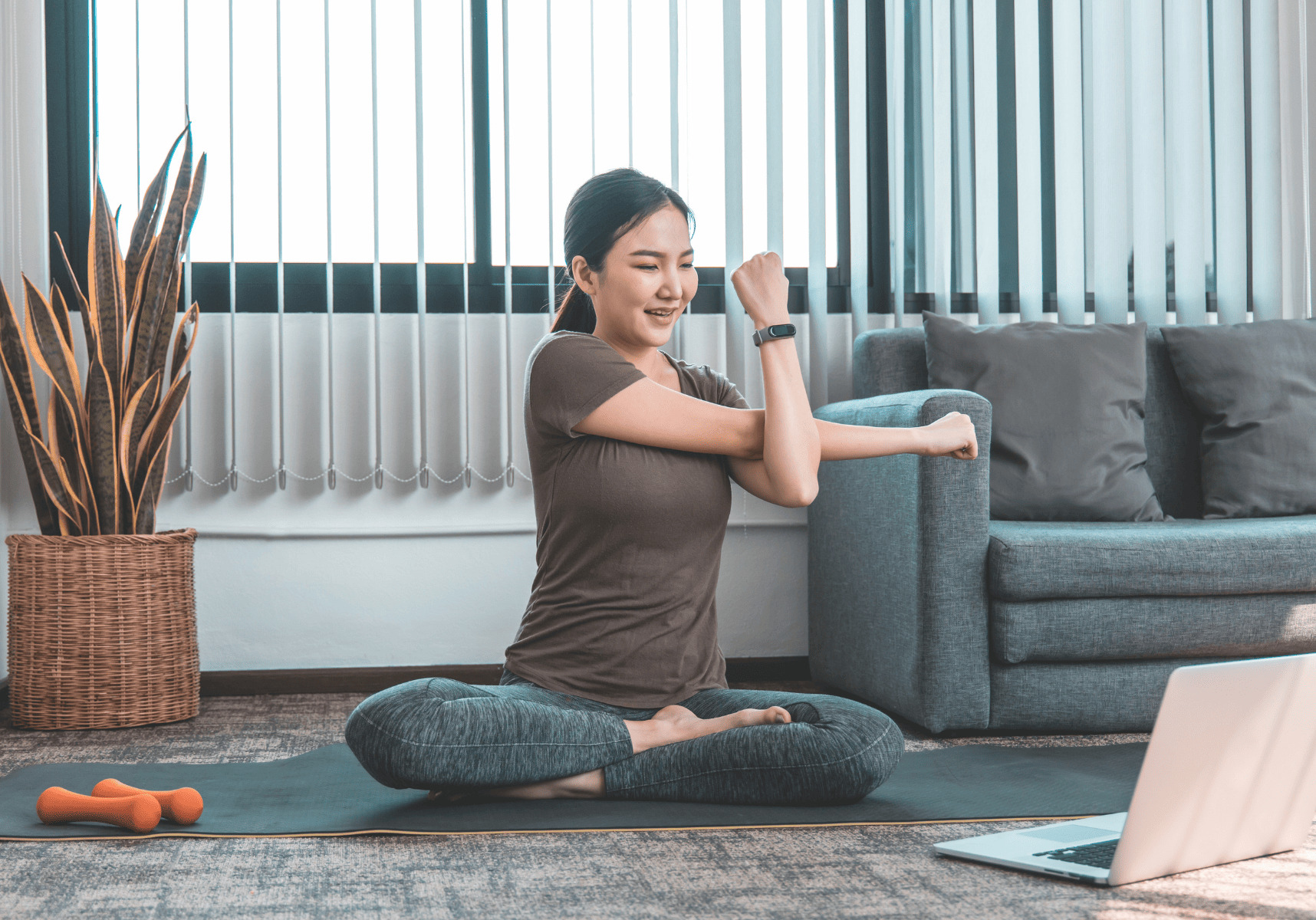 My Yoga Journey from Studio to Home Practice - By Rose Bruno Bailey
The divine in me honors the divine in you, those words resonated with me when I began practicing yoga after my husband and I moved from New York City to Los Angeles in 2010. I also practice the law of attraction, and my manifesting worked when I discovered volunteer trade for yoga classes. I would sweep the studios and earn unlimited yoga classes. They called it Seva, volunteer work from your heart, and it was my introduction to Yoga and volunteering. As a former ballet dancer and a poet I felt practicing yoga in studios was a natural progression in my life's journey. As the teacher began softly speaking the asanas with everyone moving in silent synchronicity, I felt a calm respite flow over me. It reminded me of the same zen I felt when the piano accompanist played in ballet class and my body surrendered all stress and anxiety to my first plié.
Even though I was active when we arrived in Los Angeles I started to gain weight. I realized I needed to lose weight as I began my new fitness journey. I always followed through for others but not myself, so I started a weight loss blog to document my wellness and weight loss. I chose to help a new charity with each ten pounds I lost, to be accountable and to make a difference. My first charity was Downward Dog For Cats, a Yoga event to raise funds for a cat rescue, taught by my Yoga instructor friend Tracy. In Los Angeles I helped several more charities and lost 70 lbs. My wellness journey and charity workout continued through a relocation to San Francisco and another relocation back to Los Angeles. My practice and my blog made me come alive and helping others was humbling and fulfilling. I was losing weight, finding my center on my mat and trying to make a difference.
I practiced yoga in studios, on the beach, and surrounded by the beautiful trees of California. I felt one with the earth and grounded each time I stepped up to my mat. It was my mobile meditation, and as my practice transitioned to savasana I felt one with everyone around me, I found serenity and peace, I found a home in the studio and with nature. I found myself like I once did in dance.
We were only back in Los Angeles for one year when my husbands career brought us to Houston TX. A week before our move my Mother passed away, and soon after our beloved Siamese cat Rascal also passed. After one year my husband was laid off, and I began waitressing to help us stay afloat. Long nights on my feet carrying large trays of food to hungry guests replaced my practice in the yoga studio. I often didn't get home until 11 pm or midnight, and I slept in always til noon. My wellness journey came to a sudden pause, and I gained 30 lbs back. I had lost so much, especially myself;  losing my practice in the process of my grief and my new reality and routine. Depression began to set in and not only did I mourn my losses, I mourned the loss of my former self.
Two years went by before I finally had a breakthrough. I realized I needed to get back to rediscovering my passions, and that meant returning to my mat. My waitress tips kept us afloat but there was no extra money for single yoga classes and I definitely was not in the position to pay for a yoga membership. I searched for Seva opportunities in my community to no avail. The temperature in Texas was almost 100 degrees, so outdoor yoga was out of the question. All of the roadblocks seemed like excuses. This was the realization that I needed to bloom where I was planted or stay rooted in the mud of misery, literally. I finally set up my mat in my living room and chose to begin anew with my feet grounded on the hardwood floor of my own home. I later heard a quote from Tony Robbins, "if something isn't working, change your approach."
Home practice, it always seemed like it just wasn't enough for me. The distractions of other people and pets, the feeling I'm not practicing real yoga if I do it by myself. My judgement of home yoga practice was the realization that I needed my practice now more than ever. So I started a 30 day home yoga challenge, and I gingerly stepped onto my mat to do 10 sun salutations daily, following free videos from Melissa Bender Fitness on Youtube; tip toeing over my cats as I practiced. Now I know what goat yoga feels like. My cats were under me as I stepped into warrior one, and I had to focus on my balance not to pounce on them. They just wanted to give me kitty kisses as I did my downward dog. My slow breaths were replaced with raucous laughter as I tried to not fall on my little feline friends. This was the reality of my Downward Dog For cats, or downward dog with cats.
My home cat yoga made me realize yoga isn't perfection, and everyone's practice is deeply personal. My cats made me laugh, they made me smile, they brought distractions of joy to my home practice. It's not perfection in a pose but it's a lesson on being in the moment and choosing love and joy; love for yourself, love for others, love for life even through the hardships. There is joy in simplicity. I'm starting to heal, in body and soul and for that I'm immensely grateful. I'm finding my path back to happiness.
My yoga instructor niece Nerissa recently told me a guru is anyone who brings you out of the dark and into the light. Gu is dark and Ru is light. My mat is my guru, my cats are my gurus, my yoga inspirations are my gurus, I'm my own guru; standing tall in my personal hardwood floor haven with my feet firmly planted in my home practice. My yoga journey may be domesticated, but I am still a yogi.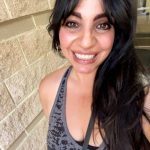 Rose Bruno Bailey is an author, poet, and vegan blogger trying to make a difference in Houston, TX.
If You Enjoyed This, Then You May Also Like...