Luisa Bradshaw-White aka DJ LuluOm creates a wave of music that is earthy, shamanic, heart-opening, tribal, euphoric and fun. Her dance events start slow and hypnotic and build and build to a fast-moving, free-flowing, ecstatic peak, then finish with a deeply-grounding sound immersion.
At the OM Yoga Show this year, you can join in! After a blissful, grounding cacao ceremony, expect dancing, moving to medicine music, healing shamanic sounds, shifting to high-vibrational euphoric tunes, before closing with a calming and soothing immersion of sweet sound.
"This is not a sober rave," she tells OM. "It is a somatic journey using movement and sound to let go of anything that no longer serves us, so we can step into the fullest, most joyous version of ourselves. This is a space of non-judgement. A space to be completely you. We welcome you!"
OM caught up with her recently to find out more about her yoga story.
Can you tell us a bit more about your yoga background?
I have been an actor for 30 years but trained as a breathwork practitioner 20 years ago. I actually had a spiritual awakening in my early 20s, so I have been on this path a long time – healing myself, mostly whilst acting! But then I felt the universe plucked me out of that career and let me know that there was real work to be done! I have had a love of ecstatic dance and somatic dance journeys for a long time but felt the call to train to offer this out into the world.
What sort of classes are you teaching now?
It's called ecstatic dance, but I think of it more as a somatic movement journey. Everyone who dances with me regularly has unravelled the word 'dance' – we move so freely now without thought for what we are doing.
How do you want people to feel on your dance journeys?
I am passionate about creating a wave of music that takes you out of your mind and deep into your body. Sometimes there are tears as we allow ourselves to shift what no longer serves us energetically. We come out of our thinking, analysing mind and just allow the body, the movement, the music and the breath to do its thing.
When we do this, and we get over feeling inhibited, then we can stay in our bodies for sometimes the whole journey. Without thought. And this leads to that feeling of euphoria.
It's such a beautiful, personal inner journey, as well as wonderful feeling the energy of everyone dancing around you. It is really important to me that I hold a safe, non-judgemental space for people to go on this journey of self-discovery.
What can people expect from your classes at the show this year?
I am so excited to be facilitating a sacred cacao ceremony and somatic dance journey at the OM Yoga Show this year! Come join us as we dance a somatic journey that is wild, barefoot and free! We start the ceremony by drinking heart-opening sacred cacao, where we make an intention for the dance. We are then guided by an experienced facilitator to get out of our head space and into our bodies, helping us to let go of inhibitions, earthing our energy and bringing us back to our centre, connecting back with our true selves and allowing us to feel free to dance in whatever way our body wants to.
Any useful tips for everyday life?
Something I do now, every time any sort of emotion comes up, rather than analysing it ("he said this, she said that etc…") I just take a few conscious breaths and start to move my body. I find the part of my body that is storing these emotions and move it! I meet the pain, anger or sadness without judgement and allow it to be felt and heard and moved through my body without dramatising it, without adding to it. This practice can be so healing.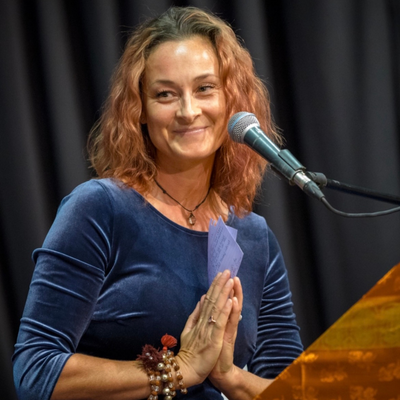 Freedom Ecstatic Dance + Conscious DJ Set with Luisa Bradshaw-White aka DJ LuluOm
Come and enjoy the magic of a sacred cacao ceremony and somatic dance journey. Experience a wave of music that is earthy, shamanic, heart-opening, tribal, slow, fast... the first part is facilitated helping you to get out of the head and into the body. Allowing our bodies to move in whatever way they want. This is not 'dance' — this is a free expression of the self!
(Please ensure you bring your own yoga mat with you)
Ticket £24.50, includes cacao drink
Saturday 14th October | 17.15-19.15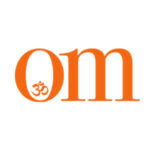 First published in November 2009, OM Yoga magazine has become the most popular yoga title in the UK. Available from all major supermarkets, independents and newsstands across the UK. Also available on all digital platforms.