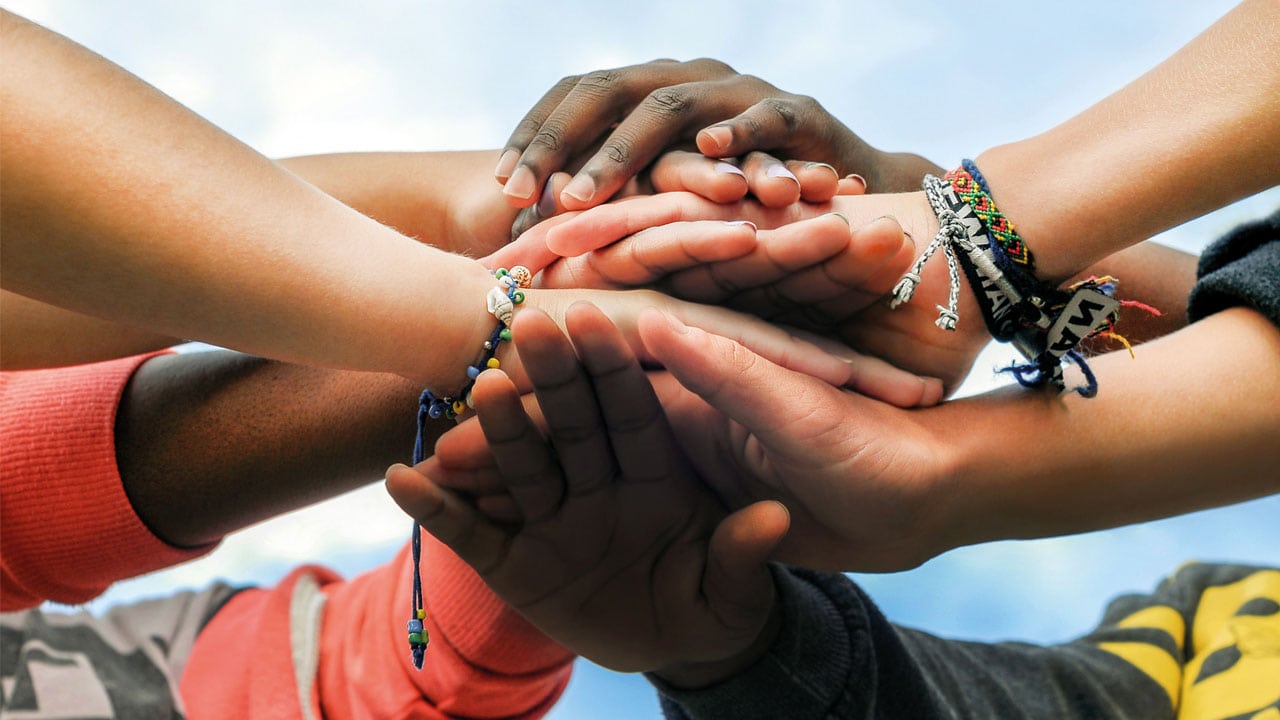 Building better futures with yoga
London Youth and Teen Yoga Foundation team up to provide young marginalised girls with a yoga-based toolkit for a brighter future. By Adam Stanley
Black women are more likely to experience a common mental illness, such as anxiety disorder or depression, when compared to white people. During the first three months of the pandemic, for example, it is estimated that depression rates among young BAME (Black, Asian and minority ethnic) people rose by approximately 9.2%.
London is also the worst area of the country for mental health, with around one in six 15-year-olds reporting a low life satisfaction in 2014/15. The rate of children under the age of 17 being admitted to hospital for mental illness is higher in the capital than in the rest of England.
It is clear to see, then, that young BAME communities in London are in need of assistance when it comes to mental health support, perhaps even more so than the rest of the country.
This is where the Teen Yoga Foundation comes in. It has been dedicated to solving mental health issues among all young people using yoga techniques since 2004.
Partnering up The director of Haptivate (haptivate.co.uk), an organisation that seeks to develop positive attitudes to work among younger people, approached Teen Yoga founder, Charlotta Martinus, to collaborate on a project with London Youth that reaches an estimated 200 youth workers and 2,000 young people indirectly.
London Youth, a charity comprised of youth workers across London, is now working with the Teen Yoga Foundation to equip young BAME girls, aged from 10 to 13, with tools to combat mental health struggles in their social circles as well as in their own lives as they grow older.
The project has received public funding from the Tampon Tax Fund to deliver wellbeing activities to 70 youth groups across London.
A youth worker from each group has been trained online for the past 12 months by the Teen Yoga Foundation and Haptivate to deliver talking circles devised to support young BAME girls in opening up about mental health. The workers have had constant mentoring over this period to maximise the impact for young people.
The effect of the talking circles is being felt by many London youth centres, with some youth workers noting an increased openness among the women they work with, whilst others going as far as to report people coming out as LGBTQ in Muslim communities as a result.
Real-life results
After 10 weeks of these local talking circles, 10% of the girls involved are invited to an activity-filled day where they are trained to become wellbeing ambassadors for their peers. I went along to Woodrow High House, Amersham, to witness the day's training first hand.
The activities on offer included high ropes, a campfire with smores, creative activities including necklace making and henna-painting, as well as practicing mindfulness techniques such as breathing exercises and basic meditation run by TeenYoga teachers.
"Being blind and black myself, I know how hard it is for many to access the wisdom and fun of yoga and this is exactly the kind of intervention that I want to be part of, in order to spread the incredible benefits that yoga brings and that the TeenYoga course trained me to do so well. It needs to be free at the point of entry like this programme is," said Jacqui Collins from north London.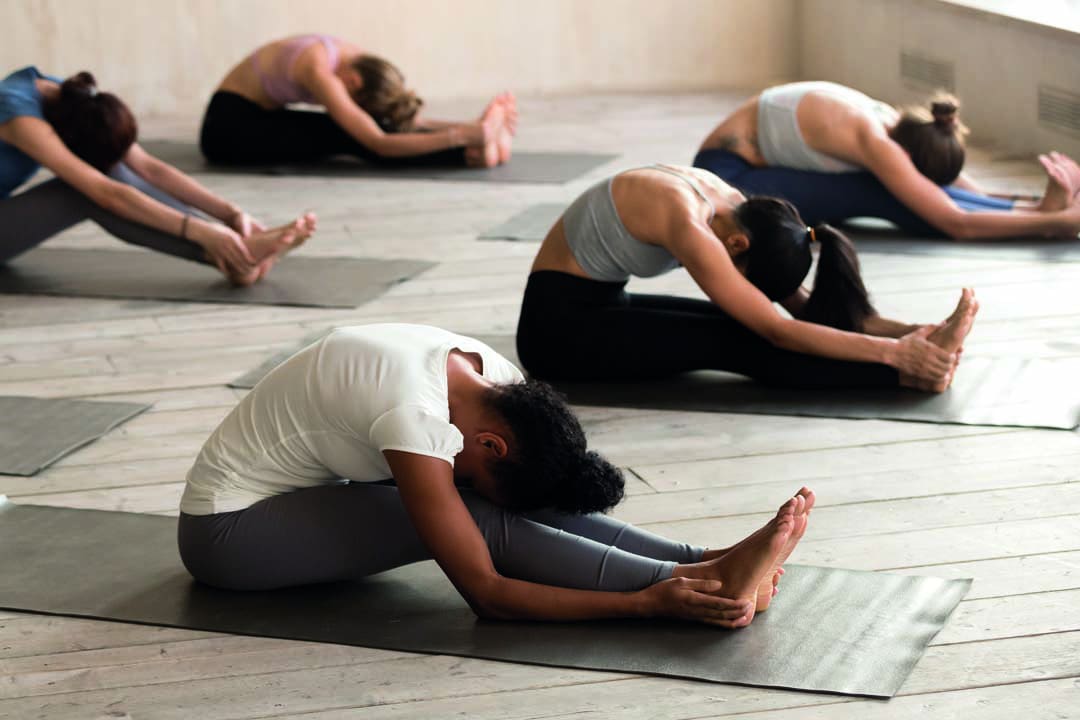 Attendee benefits
I also spoke to some of the attendees – young women and youth workers – about the course, their experiences and what they hoped to get out of it all.
On their favoured activities, some pinpointed areas of wellness training such as painting, which helped them relax since they "just focussed on one thing at a time", said Aisha, 12, from Walthamstow. Others enjoyed talking openly whilst doing the activities available about home life, school life, or their sexuality. They seemed positive about continuing their preferred wellness practices beyond the course and mentioned that the experience may help them be more open with their family and friends in everyday conversation, as well as being more able to feel included whilst being true to themselves. Debbie, a youth worker from Wandsworth said the programme "gave [them] the opportunity to talk about things [they] don't usually speak on."
Another aspect to the day was the three hour walk that preceded the planned activities. Whilst some struggled physically, there was a general sense of pride and belief in overcoming a new challenge. Some mentioned it as a time to be able to reflect and bond with others on the course. Others demonstrated to themselves that they were capable of more than they initially believed.
When asked why they were involved in their local youth centres, many attendees cited self-improvement and an ability to help others.
They were also aware of the effects of positive mental health on wellbeing and the impact of yoga as a tool to help you come to terms with who you are — a sort of fast-track to being happy with yourself, your flaws, and qualities alike. As Amy, 13, from Hammersmith, noted: "You're stuck with yourself for the rest of your life."
Into the future
The initiative exemplifies how yoga practices are spreading beyond traditional yoga groups to those who need it the most. Young girls from less privileged and more marginalised backgrounds are becoming empowered now, through yoga, to create a life characterised by prosperity rather than survival.
The programme has received funding enabling it to continue into 2022 and beyond, so whilst yoga is clearly now being utilised to aid those most marginalised in society, this seems to be the very beginning of a trend which will only spread further and help more people in the coming years.
Charlotta Martinus, director of the Teen Yoga Foundation, added that "the charity is extremely proud and moved to be involved in a project of this calibre, breadth and depth. This is exactly the population we want to reach and have been working with over the last decade. We feel that connecting with youth workers is an extremely efficient way of getting yoga to be more mainstream among those who traditionally would not be exposed to it."
Adam Stanley is a third year philosophy student at UCL, with a passion for music, mental health and writing.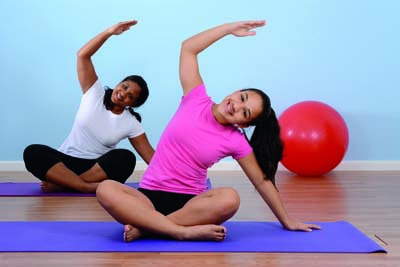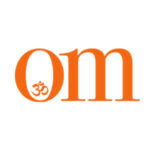 First published in November 2009, OM Yoga magazine has become the most popular yoga title in the UK. Available from all major supermarkets, independents and newsstands across the UK. Also available on all digital platforms.