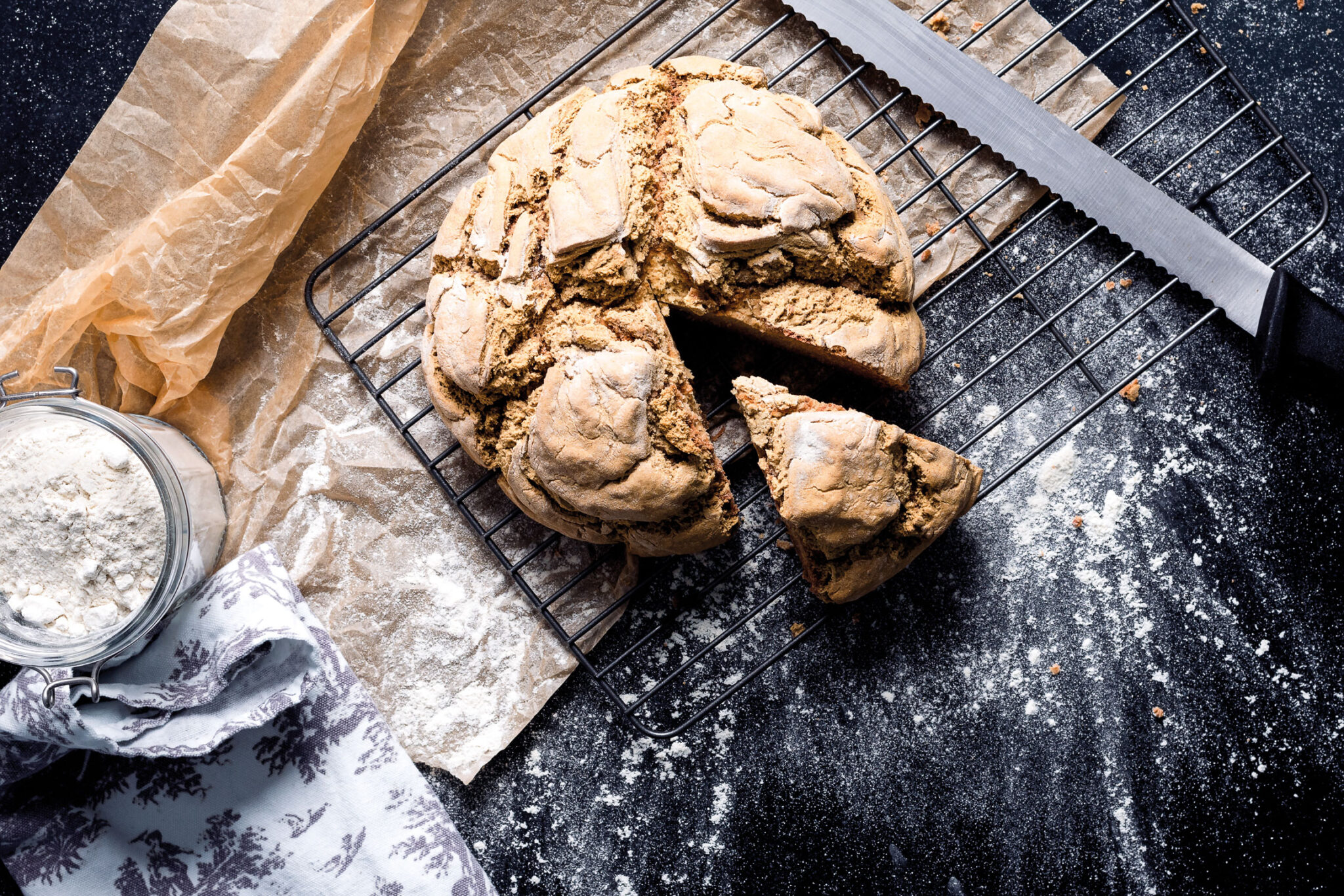 Buckwheat Soda Bread
This buckwheat soda bread is low in fat, gluten-free and high in fibre. This is a low GI bread, which makes it a great alternative for someone watching their blood sugar.
360ml (1½ cups) soya milk

500g (3⅓ cups) buckwheat flour

2 tsp bicarbonate of soda
Preheat the oven to 200°C/400°F/Gas 6. Mix the milk and cider vinegar together and leave for a couple minutes to curdle, creating buttermilk.

Mix together the buckwheat flour, bicarbonate of soda and salt in a bowl. Then slowly pour in the buttermilk, whilst mixing, to form a dough.

Turn the dough out onto a floured surface and knead for a couple of minutes. Shape the dough into a large ball, place onto a baking tray and flatten slightly. Score a large cross in the centre of the dough and place in the oven to bake for roughly 40-50 minutes. To test if the bread is cooked tap the bottom, it should sound hollow.
Mauris vitae ultricies leo integer. Mauris pellentesque pulvinar pellentesque habitant. Egestas dui id ornare arcu odio ut sem. Volutpat commodo sed egestas egestas fringilla phasellus faucibus scelerisque.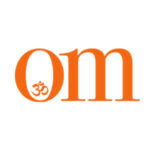 First published in November 2009, OM Yoga magazine has become the most popular yoga title in the UK. Available from all major supermarkets, independents and newsstands across the UK. Also available on all digital platforms.