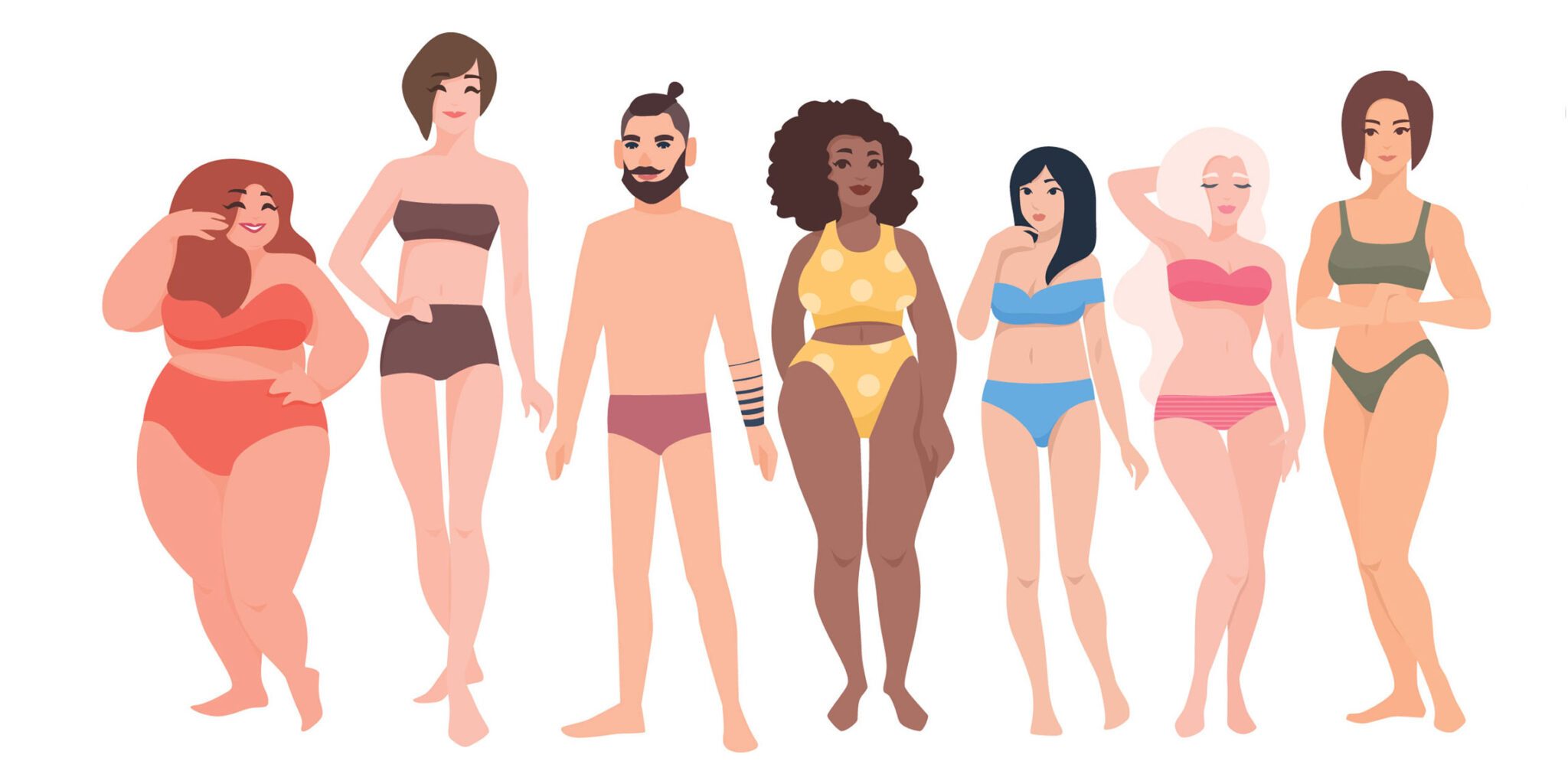 First-night nerves - How to prepare for that first yoga class if you're not sure that you'll fit in. By Jane Lambert
If you're anything like me, thinking about heading along to your first yoga class might fill you with apprehension. In fact, for me, it's not just yoga. I have a general anxiety about anything new, where my brain is kind enough to tell me that people might look and laugh if I even hint at not knowing what's going on. But that's especially true with something like yoga, especially if what you see when you look in the mirror doesn't tally up with what social media tells you is a 'yoga body'.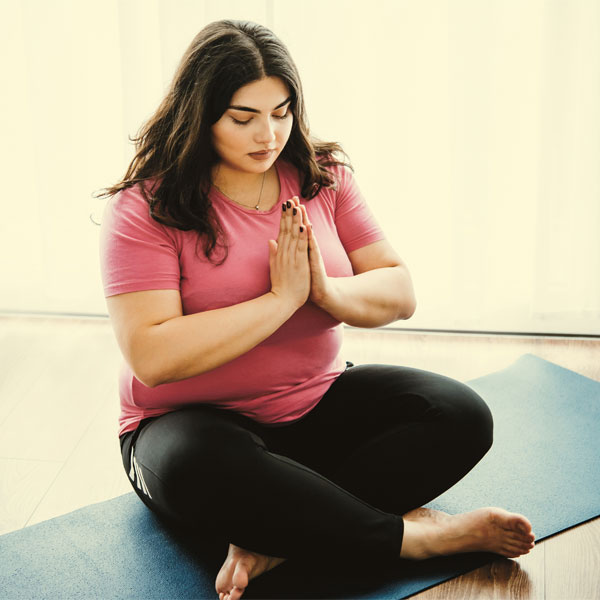 Here are some tips to help you overcome that initial anxiety and find your place in a yoga class.
1. Wear clothes that make you feel comfortable
We've talked about yogawear on these pages before; it's really important to wear clothes that you feel comfortable. If that means buying top-of-the-range leggings that promise to be breathable and stop you from feeling the sweat, go for it. But if you're most comfortable in a pair of loose trousers and a baggy t-shirt, that's fine too. Don't get too caught up in the idea of the 'perfect' yoga outfit. You want to feel supported, and you need to be able to move in your clothes, and most importantly, you want to feel confident. That means something different for everyone, so find what works for you.
2. Get to the class a little bit earlier
Give yourself enough time to get to your class without rushing in at the last minute. Find a space that suits you: you might want to be right at the front, near the teacher, so you can see exactly how they're demonstrating a pose. Or maybe you'll be more comfortable tucked away at the back of the class, to get the lay of the land and avoid being in front of all the other class members.
3. Take it slow
Big or small, nobody goes to their first class and knows exactly what to do instantly. It's really important to take it slowly and listen to your body. There may be some poses that you can't quite get the hang of at first, and that's fine. They might even be the poses that you thought looked easy from the outside. Everyone has their own limits, so if a pose doesn't work for you, don't force it. Speak to the teacher about a modification.
4. Do some research
If you live in a bigger town or city, you might be able to find classes that are specifically designed with body positivity in mind - CurveSomeYoga in London or Curvy Girl Yoga in Bristol, for example. But even without access to classes like this, it's always worth seeking out reviews and feedback of classes that you are able to attend. Find a class that suits you, with the style of yoga you want to practice, and the support from the teacher that you think you'll need. With that in mind… 
5. Talk to your teacher
If you're nervous about just rocking up to a class, contact the teacher in advance, and explain your worries. If you're nervous that you'll be the only plus-sized body in the room, tell them that. Chances are: a) you won't be – yoga students come in all shapes and sizes (and remember that Instagram is not the best representation of yoga), and b) the teacher will set your mind at rest about everything. No teacher wants you to feel uncomfortable, they want you to fall in love with yoga the way they have.
6. Try yoga at home first
There's a wealth of online classes available, both free and paid, that means you can try a session in the comfort of your own home before you venture out into the big wide world of real-life classes. This will give you the chance to get used to what it feels like to be on the mat, trying different poses. You'll be able to see what poses feel comfortable, and which ones might need you leaving a little help or guidance. You can also experiment with props - people of all shapes and sizes can need different pieces of equipment to help them get into and out of poses. If you need something specific, knowing this in advance of attending a class can help to set your mind at rest.
Once you're in the right class, finding your confidence shouldn't be a problem. The time that you spend on the mat each week is perfect for learning to appreciate your body and all that it does.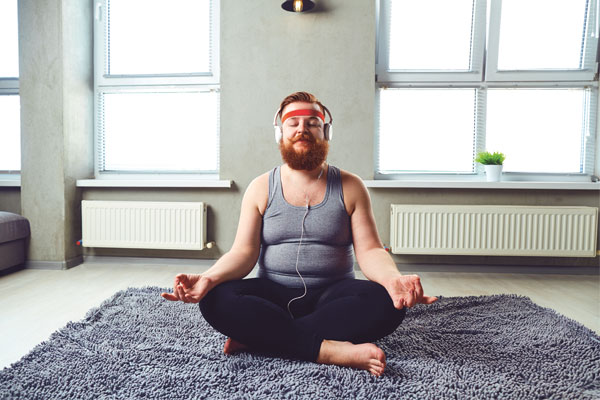 Would you like to write about the topic of Body Positivity in yoga? We're looking for more contributions on this topic for 2020. Get in touch: editor@ommagazine.com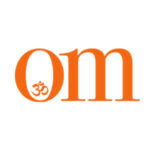 First published in November 2009, OM Yoga magazine has become the most popular yoga title in the UK. Available from all major supermarkets, independents and newsstands across the UK. Also available on all digital platforms.