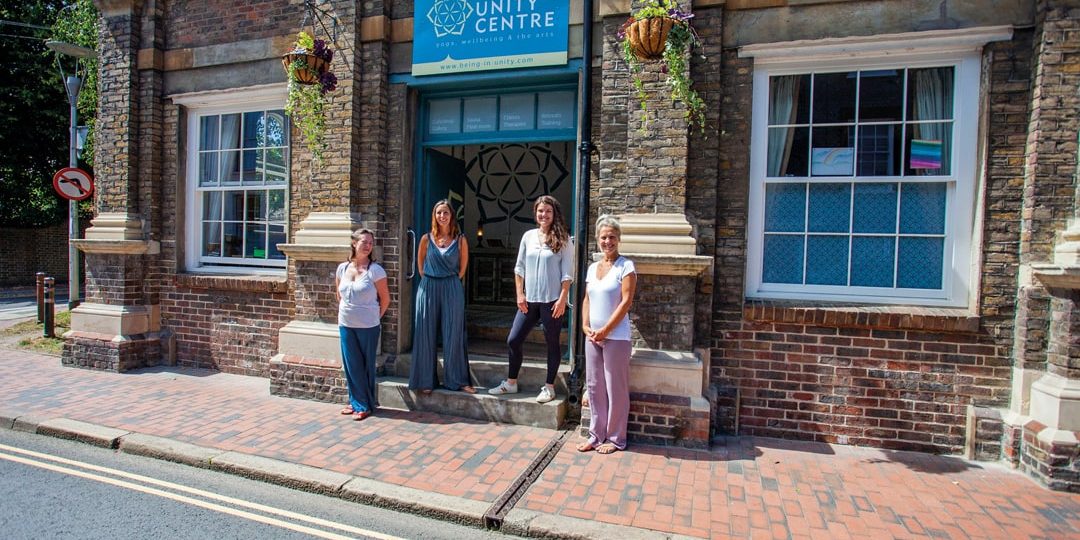 The Unity Centre wants wellness for all, no matter what a student's physical ability or disability, a place where accessibility and inclusivity mean everything. Here, founder Sevanti outlines how it has become an essential resource for a whole community
In September 2019 I opened the Unity Centre, in Lewes, East Sussex. I'd set it up in direct response to witnessing how so few people benefit significantly from the principles and practice of yoga when there's a need to consider all physical or mental abilities. A place that would address this lack was a vision I'd been nurturing for many years.
The vision was largely inspired by my dear, late father, who'd suffered a serious stroke 20 years earlier. Over that time, we learned that many holistic therapies and classes helped him, physically, mentally and emotionally, but it was hard to get him access. The problems were both financial and because so many services – so many premises – were simply not accessible to someone with his needs.
The vision was also inspired by my own 24 years of experience teaching in countless different studios and centres and running many yoga teacher trainings and retreats. Through that time, I'd become aware of how many yoga centres were actually quite exclusively for able-bodied people of a certain income.
Indeed, the image of yoga has become an increasing concern over recent years. To me, yoga is about union, integration, love and acceptance – but I feel that some aspects have been moving down a path of judgement, image and exclusivity, far away from yoga's true heart. At times, the real essence of yoga is abandoned for more material gains.
Opening the centre
I wanted something different. So 10 years ago, I opened my own first studio in Brighton, intending it to be properly inclusive. In many ways it was, and we were able to start breaking down some barriers. But there was one we couldn't tackle: a few unavoidable steps at the front of the building that hindered easy access for those less able-bodied. In contrast, the new Unity Centre is a beautiful single storey building set at street level. It started life as the town's Turkish Baths in 1862 but when I first saw it in 2017 it was abandoned and decrepit. We spent a year rebuilding and refurbishing, with much local council support and much environmental sensitivity, using only toxin-free materials and paints, and heating the building purely through an air source heat pump. We created proper disabled access with parking space for a disabled vehicle, as well as an accessible ramp, wider doors and a disabled toilet with an adult changing table and a hoist, to ensure no-one need ever be turned away.
In Turkish-style décor and an ambience that is luxurious but also calming, homely and comfortable, we have a floatation suite with an open double-width pool, an infrared sauna, two therapy rooms, two studios and a veggie café-lounge. As well as a wide range of classes and workshops, including my Unity Partner Yoga, we offer retreats, packages and a day spa, with all kinds of massages, healing and various types of bodywork, as well as nutrition, herbal and homeopathic support.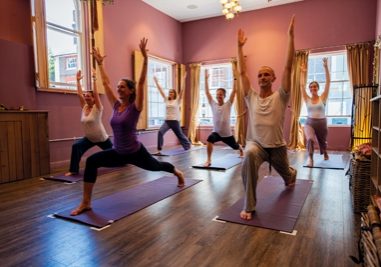 Serving the community
The Unity Centre is a CIC – a not-for-profit community interest company, open to everyone. We operate as a business, charging (very reasonable) commercial prices for our classes and spa, and this income helps us also to reach those most in need, including the most vulnerable and marginalised in our community, without financial or accessibility barriers. We have a pay-it-forward set up and we also access any grants we can find, so as to work closely with local social prescribers (key workers) and other charities, from domestic abuse to mental health groups and disability groups such as the Stroke Association.
I'm aware it can feel intimidating entering a yoga centre, so we ensure our receptionists give a genuine warm welcome and that we have something for everyone, with physical, emotional, mental and spiritual support in a very grounded, warm and accepting way. In those early few months of opening, we enjoyed seeing children's theatre groups mixing with Music for Elders or Art for Teens in our café. We welcomed experienced and complete beginners to try out various styles of yoga, dance, martial arts, singing and crafts. Some able-bodied, some needing assistance, some with complex physical challenges and learning differences. It was just wonderful to see such diversity mixing and chatting, feeling comfortable and being a part of something.
Creating a lifeline
Then came the pandemic. Like everyone else we had to shut our doors – though for us it was only five months after we'd opened them. But within weeks, recognising the effect that the crisis and lockdown might have on parts of our community, we managed to secure some essential Lottery funding and put in place our emergency 'Holistic Lifeline' project.
Since then, through the lockdowns, we've offered a wide spectrum of online sessions. Some have been chargeable, to cover our overheads, but fundraising has meant we could offer many free services to those who need them – yoga and yoga therapy, chair yoga, pranayama and yoga for long covid, yoga for those long-term shielding, tai chi for enhanced mobility, art therapy for children and elders, therapeutic music, and yoga groups for key workers, NHS frontline staff and LGBTQI groups.
As the various rules permitted at different times, we taught outdoor sessions and then also offered services on site, with strict Covid[1]safe procedures. As a result, hundreds of people have received free, much-needed classes, therapeutic massage and open-pool floatation sessions. Some 40% of them are over 65 and we've had many over-70s trying their first yoga classes and loving them! Our face-to-face support groups and one-to-ones have been described as a "true lifeline" for many vulnerable and marginalised members of our community and for key workers.
True yogis
One of my one-to-ones is an older man, in whom I see so much courage and determination despite his many health challenges and an isolated life. He surrenders to the breath and is grateful for all that his body is able to do. I feel so happy that after helping others his whole life as an occupational therapist, he can now himself receive some care and support through yoga. He is so kind and gentle…I see him as a true yogi!
Others include many single parents, deeply stressed and struggling to make ends meet, victims of domestic and sexual violence, carers and frontline doctors and nurses, plus sufferers of long covid, children and teens struggling emotionally due to separation from friends and family, and many with learning difficulties or terminal illness. Another personal client found peace in a time of grief and despair, through breathwork, yoga and reiki.
On application forms, people said they were suffering from depression, stress, exhaustion, isolation, pain and even desperation. After some time with us, their evaluation forms reflect a brighter place, where they feel "more free" in their body, that they can "hear the needs" of their body again, "reconnect with themselves, feel solidarity with others and most importantly to feel more inner peace and a return of joy".
These are all heart-warming messages. There are many more. One client said: "This has really helped build my confidence, it has felt so warm, safe and welcoming".
Another, talking about the online Unity Partner Yoga and yoga sessions for children, said: "The yoga nidra was really helpful in getting my son to sleep. We had great fun doing the partner yoga together!"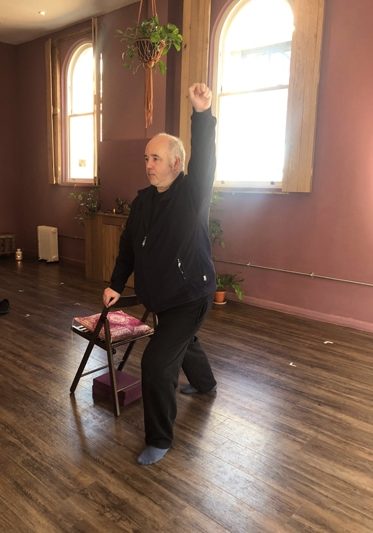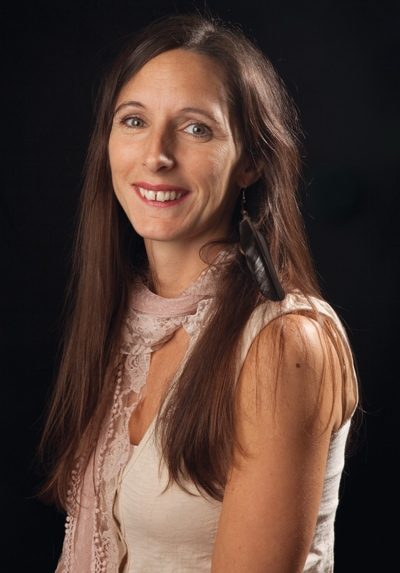 Another yoga participant said: "It has given me something to look forward to. Made me feel less worried and more in control. Given me a reason to show myself some self-care rather than focusing so much on others."
And a client of our Wednesday support group said: "Sevanti's Wellness Wednesdays have been a highlight of my past two weeks, she is an expert, steady, a thoughtful and kind teacher, gently leading us through a series of increasing physical challenges. The sound in the Savasana pose at the end is transformative. I am full of respect and gratitude for all that she has created and enabled in this session, despite her recent personal grief. Thank you."
Future thoughts
Our first year of opening couldn't have been further from what we'd expected. However, with thanks to the National Lottery, other grant providers and our generous paying clients, we have been able to realise the vision of supporting ALL bodies and minds when it mattered most.
As we slowly pick ourselves up, perhaps we have a new opportunity to acknowledge what our personal priorities are. How do we want our world to look? I have loved feeling closer to people through yoga and I'm so grateful to have had this experience. Yoga helps us, as facilitators, as much as it helps our practitioners. It has deepened my sense of purpose and helped reinforce my faith in humanity. When I've suffered my own close family losses this year, I can't have imagined getting through it as I am without yoga. It has offered such hope and peace in a turbulent world this past year and shown it can touch all hearts, despite our differences.
Sevanti is the founder of The Unity Centre (being-in-unity.com) in Lewes, East Sussex, where everyone is welcome. Connect on Instagram @unitylewes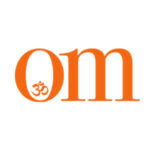 First published in November 2009, OM Yoga magazine has become the most popular yoga title in the UK. Available from all major supermarkets, independents and newsstands across the UK. Also available on all digital platforms.