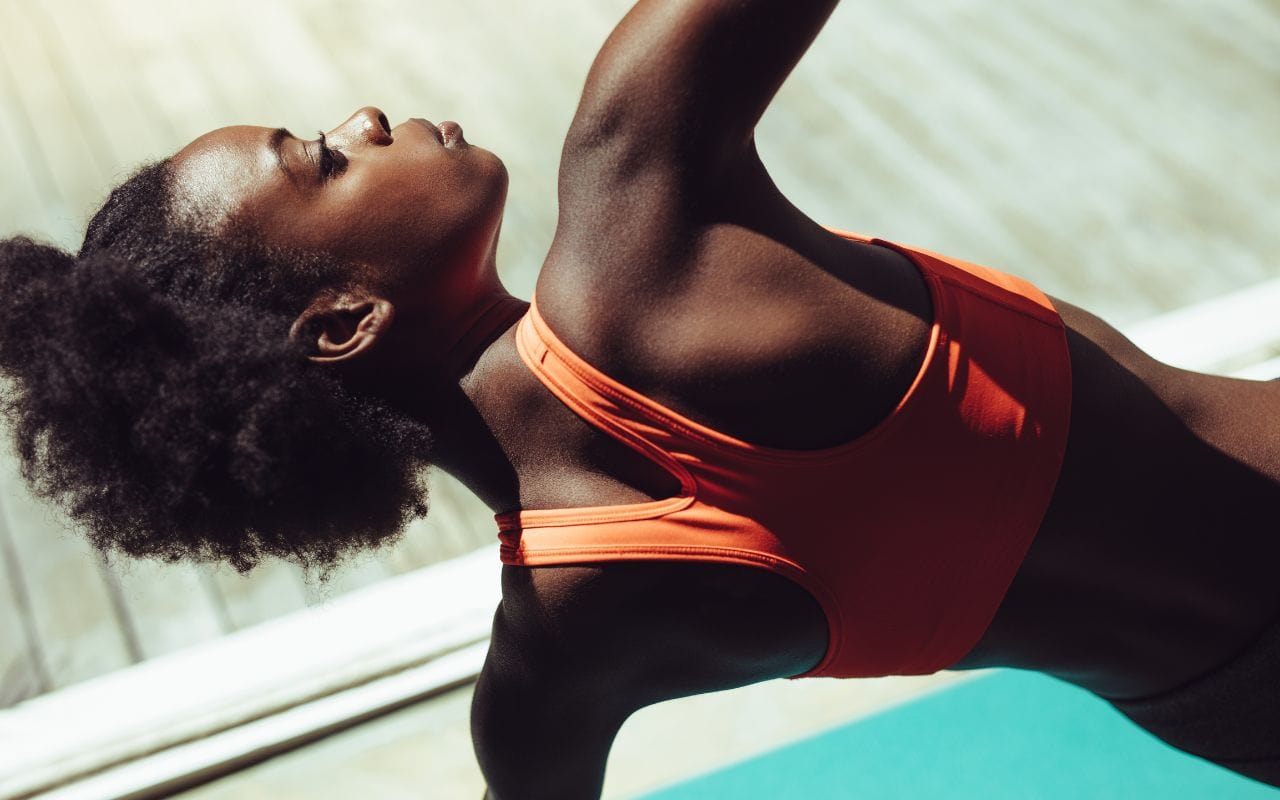 Being black and good enough
Navigating the yoga world as an ordinary 200-hr-trained teacher. By Yv Greaves
I was told from a young age: to overcome racism, get qualifications and opportunities will come.
Prior to studying yoga, I occupied office roles. I remember how it felt before I got my yoga qualification, for years I longed to be a teacher.
Being on a low wage, I mused over the many training schools manuals recommended to me, such as Yoga London, Triyoga, and the two-year course at Morley College. All were either the wrong day, wrong time, wrong location or wrong price for my budget. Yet, I was keen.
Then I heard of a course at the Buddhist Centre, North London, where you could pay in ten instalments. I applied and was accepted and I was so excited. Now I was finally going to qualify and be like my teacher Angela Delgosa, who seemed to live a charmed life. I was inspired by that. I no longer wanted my office city job and having to wake at 6am, and chase after trains to and from work.  No longer would I wear clunky uncomfortable court shoes and grab a prawn mayonnaise sandwich with a cola for lunch. No more sitting for long hours in a banter-cultured office, tolerating five days of work for two days of weekend relief, just to repeat for 50 weeks of the year. Teaching yoga was to be my way to a holistic work-life balance and a charmed life like Angela's, I thought. She always looked so chilled.
My relief when qualifying was short-lived. The yoga world revealed itself as highly competitive. Acrobatic/gymnastic style yoga was in vogue and dominated by thin-bodied, bright legging wearing European females. I rarely saw anyone who looked like me.
Thinking positively, I joined a London Yoga centre with my new qualification, eager to teach, and to network. They had a carousel of increasing teachers. Finding the same cliques and biases that exist in other professions existed in yoga. Everyone seen to have 500-hour advanced training or be travelling to Goa, the Himalayas or somewhere else to upscale their knowledge. I was still holding down my day job. I calculated I needed to be competitive in a growing market of teachers. There was a requirement to be impressive in poses, and ones I had never seen before. Ashtanga intermediates were the standard skill level.
I remember the pang to be more flexible, to learn hand balances, perform box splits, handstands and backbends. I calculated I needed to be marketable with all these skills. I calculated I needed to learn ariel yoga, then hot yoga, then boxing yoga, then Iyengar (because they say it's the most authentic), then learn yin, then yoga nidra, then rocket yoga, then mandala yoga. Then I would be good enough.
I was often asked where had I trained, and not saying India allowed me to see the veil come over the eyes, of not being 'authentic'. I calculated that I needed to go to India too.
At that time, I struggled to find funds to upskill.
I had a dream to raise funds to open my own centre and in 2018 found an abandoned commercial shell space, that had been built but never used. I was naive and told the estate agent the intention of my interest. Having sat empty for years, within 24 hours of declaring my intention, the location was passed on to an established yoga franchise who took the spot. I was devastated. But I was later told that this is business, and to use it as a lesson.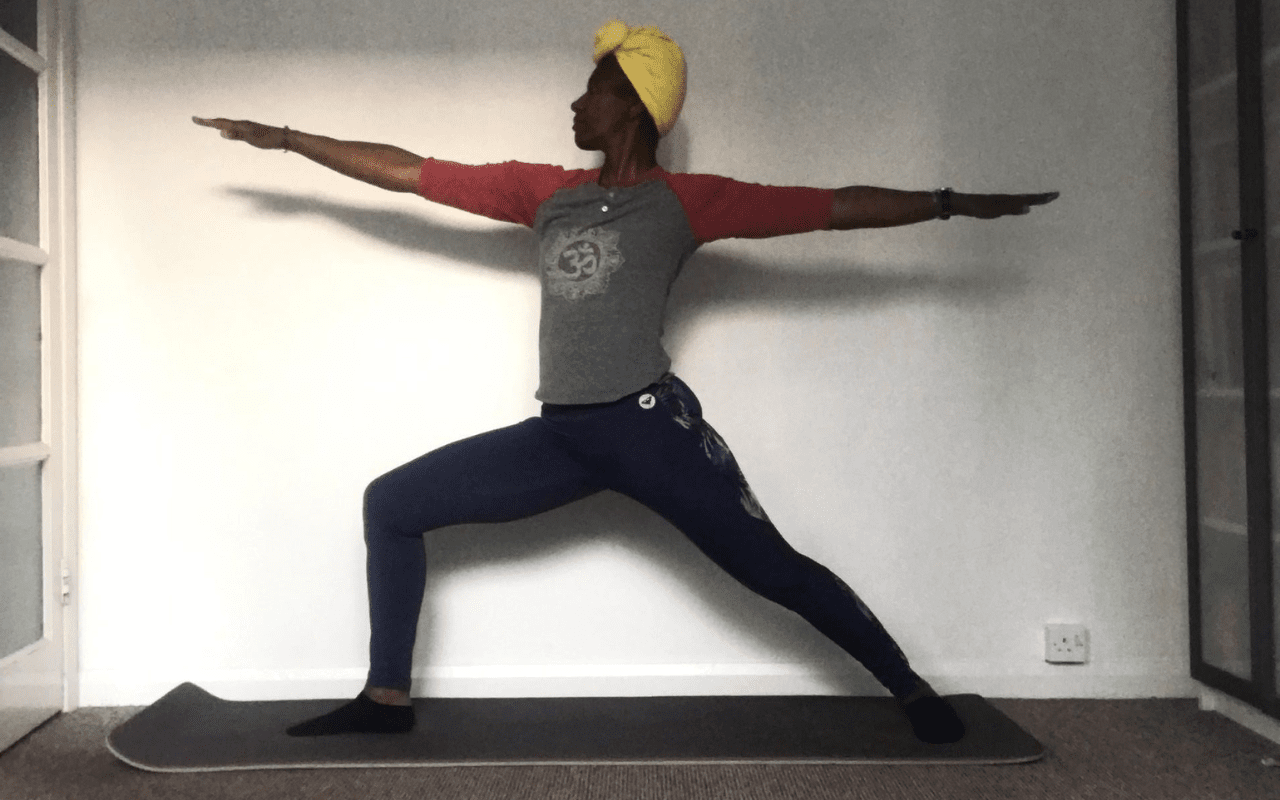 I am not the image of the yoga teacher, like those who I saw come before and after me who got regular high paid jobs. I am categorised as black. Being dark, older, greying, broad African featured. I was always offered last minute cover, never a regular slot.  I took a job in a community centre where Angela once taught and am still there today.
I get feedback saying my classes are the best. They are somatic, laced with philosophy. I aim to eliminate ego and the beautification focus of poses, it's all about feel. I am solely a 200-hour yoga teacher, and that is enough.
I still have a dream to open up a studio, and appear in OM Yoga. Perhaps 2023 might just be my year for that.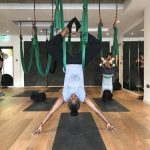 I qualified as a Yoga Teacher in 2014 after having taken my first class over 30 years previous. I always took an interest in physical exercise since aged 11 and dancing in school. From there I danced as a hobby, trained as a pilates teacher, dance teacher and yoga teacher.
If You Enjoyed This, Then You May Also Like...